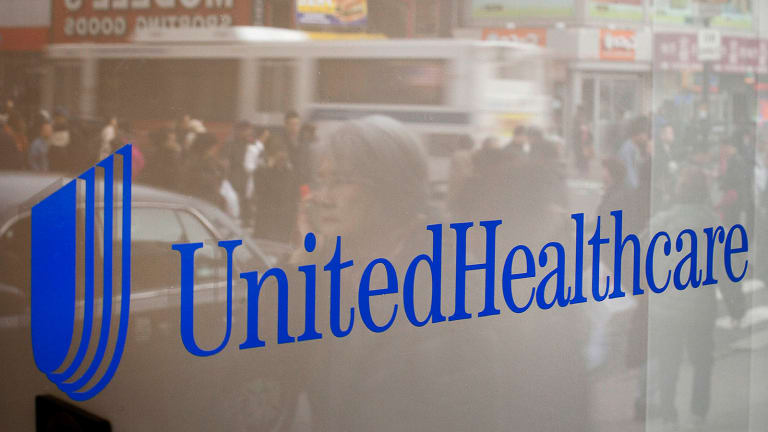 UnitedHealth Buying Pharmacy Benefit Manager Catamaran for $12.8 Billion
UnitedHealth will purchase outstanding Catamaran stock for $61.50 per share in cash. The deal is slated to close in the fourth quarter of this year.
NEW YORK (The Deal) -- UnitedHealth Group  (UNH) - Get Free Report said Monday it's buying pharmacy benefits manager Catamaran (CTRX) in a deal valued at about $12.8 billion. 
Under the terms of the deal UnitedHealthwill purchase outstanding Catamaran stock for $61.50 per share in cash. The deal is slated to close in the fourth quarter of this year and is expected to be accretive to UnitedHealth's net earnings in the area of 30 cents per share next year. UNH plans to combine Catamaran with its OptumRx group.
Catamaran shares have jumped nearly 24% to $59.87 on the news. UnitedHealth is up 2.5% to nearly $121.
UNH is planning to finance the transaction through cash and debt. As of UnitedHealth's last quarterly report in February, the company had $738 million of cash on hand for general corporate use and $8.1 billion in 2014 cash flows from operations, according to a Securities and Exchange Commissionfiling.
Schaumburg, Ill.-based Catamaran has a market cap of $10.03 billion and was formed in 2012 by the merger of SXC Health Solutions and Catalyst Health Solutions.
UNH, of Minneapolis, said in a statement the combined company is expected to provide consumer and payer services that will link demographic, lab, pharmaceutical and medical data to engage individuals, according to UnitedHealth.
UNH's OptumRx specializes in management and affordability of prescription medications and other consumer products. The company serves over 13.5 million people through mail service pharmacies and through a network of over 67,000 community pharmacies. Catamaran works to manage benefits of Medicare, government and commercial health plans as well as others.
Catamaran has been a consolidator in the pharmacy benefits management area. Just last month it bought Healthcare Solutions for $405 million in cash from Brazos Private Equity Partners while last year it bought Salveo Specialty Pharmacy from Petra Capital partners LLC for $260 million. In 2013 Catamaran acquired Restat from F. Dohmen Co. for $409.6 million.
The companies estimate they will fulfill more than one billion prescriptions this year.
"Our Board of Directors carefully considered a variety of strategic options and unanimously concluded that this combination is clearly in the best interests of our shareholders," said Mark Thierer, the chairman and CEO of Catamaran in a statement. 
--David Marcus contributed to this report.
Read more from: