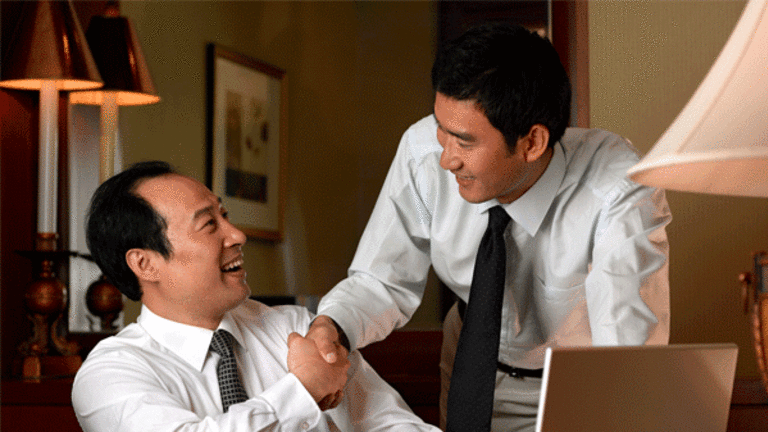 Union to Lose Big in Hostess Bankruptcy (Update 1)
Twinkie maker Hostess Brands files for bankruptcy.
Updated to include CEO comments and added information about the reorganization
NEW YORK (
) -- After
Hostess Brands
, the maker of Wonder Bread, Ding Dongs, Ho Ho's, Sno Balls, Drakes Cakes and Twinkies, filed for bankruptcy on Wednesday, the company's pinned its future on renegotiating unionized labor contracts.
Hostess Brands cited an inability to renegotiate crippling pension and benefit plans, which made the 19,500 worker strong company vulnerable to cash shortages and an economic downturn -- and were key to in its Wednesday bankruptcy filing.
For the company, which has made popular American breads and desserts since the 1930s, the filing is its second trip into bankruptcy. In 2004, the company formerly known as Interstate Bakeries went bankrupt and stayed in administration for over four years until it re-emerged as Hostess Brands in 2009.
"We have engaged in good-faith bargaining with our labor partners for many months. We remain hopeful that we can reach an agreement that will allow us to amend our labor contracts so that we can emerge from Chapter 11 as a highly competitive company that provides secure jobs for our employees," said Hostess CEO Brian Driscoll in a statement after the bankruptcy filing was announced.
Hostess, which is owned by private-equity firm
Ripplewood Holdings
, struggled to meet interest payments as its investors sought concessions from employees of the Irving, Tx., -based company. Nearly 80% of Hostess workers have unionized contracts according to reports from
The Wall Street Journal
.
Burdened by debts, pension liabilities and the increased operating efficiency of competitors, Hostess reportedly suspended payments on union pensions in December and was struggling to make interest payments on a $700 million loan. In its bankruptcy listing, Hostess Brands claimed between $500 million and $1 billion in assets and more than $1 billion of liabilities. The company also listed the Bakery & Confectionery Union & Industry International Pension Fund as its biggest unsecured creditor with a $944.2 million claim.
The company has arranged for $75 million in debtor-in-possession financing for its bankruptcy stay, drawing money from hedge fund
Silver Point Capital
and existing lenders with a first lien claim on its assets.
While in bankrupty, Hostess Brands has pinned its hopes on improving its employee cost structure, which will allow for a modernization of the company's plant and equipment. "With these changes, we can access capital to reinvest in our Company again and begin to level the playing field with our competitors," said Driscoll. During its previous bankruptcy, Hostess trimmed its employee count by thousands.
The company does not expect any disruptions in the delivery and sale of its products while in bankruptcy.
When Hostess Brands emerged from a 2004 bankruptcy, it fought a 2007 bid from Mexican baked goods giant
Grupo Bimbo
and Ron Burkle of the
Yucaipa Cos.
It exited bankruptcy in 2009 in a deal financed by Ripplewood Holdings, which received a controlling stake in the company for a $130 million capital commitment.
General Electric's
(GE) - Get Free Report
GE Capital division, Monarch Alternative Capital and Silver Point Capital also provided hundreds of millions in rescue financing.
However, even after exiting bankruptcy, the company struggled with employee costs and a lack of competitiveness. The
Wall Street Journal
reports that Hostess' 2011 annual losses may widen to $340 million.
The Teamsters Union, which represents 7,500 of the company's delivery drivers and merchandisers maintains that employee concessions were key to the company's re-emergence in 2009.
"Our members have already given at the well, and this time it will take sacrifices among all parties - management, lenders, equity holders and employees - to restructure Hostess into a viable enterprise that is well-positioned for future growth," Dennis Raymond, Director of the Teamsters Bakery and Laundry Conference in a statement. About re-negotiating contracts, Raymond added, "we remain committed to finding a solution, if possible, over the next few months during the bankruptcy process."
For more bankruptcy, see
why investors may be ready for a bankruptcy bonanza in 2012
. See
top yielding food and beverage stocks
for more on sector investments.
Hostess Brands's popular Twinkies dessert was invented in the 1930s by the
Continental Banking Company
. Initially Twinkies had strawberry and banana fillings. During World War II, a shortage and rationing of bananas forced Continental Bakeries to switch the filling to vanilla, a turning point in American junk food lore.
Nearly a half billion Twinkies are reportedly made every year and former President Bill Clinton put a Twinkie in a time capsule, the company said on its Web site.
Continental Banking had a history that traced back to the 1840s until a 1995 merger with Hostess' predecessor Interstate Bakeries, which valued the company at $330 million. Recently, the company looked to divest assets like its Mrs. Cubbison's brand, which it sold to Sugar Foods for $12 million in 2011, but was unable to sell other businesses to buyers like
Kraft
undefined
,
Campbell Soup
(CPB) - Get Free Report
and private-equity firms
Blackstone
(BX) - Get Free Report
and
KKR
(KKR) - Get Free Report
, the
Journal
reported.
-- Written by Antoine Gara in New York