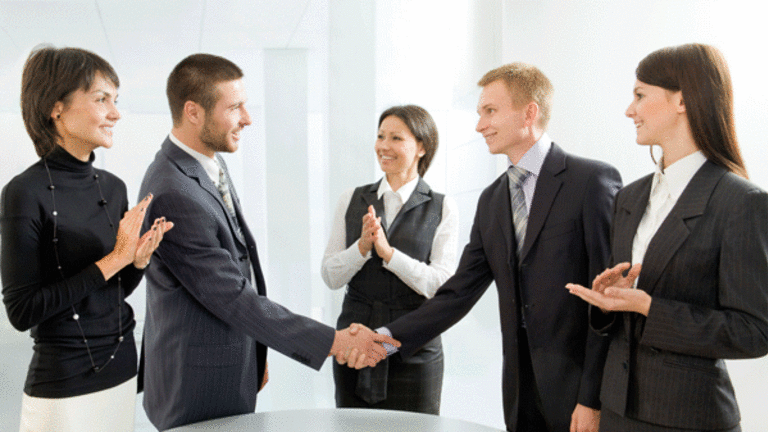 Tweets Could Jeopardize Private Deals
SEC will review accredited investor definition for private deals after July 2014.
NEW YORK (The Deal) -- A top Securities and Exchange Commission regulator acknowledged Friday that certain types of market-moving tweets by startup or fund executives could inadvertently disqualify a company from raising capital for 12 months as part of an investor protection requirement under review by the agency for ad-friendly private deals.
"We recognize in the proposal that there could be inadvertent tripping, so it is an issue that we are aware of," Keith Higgins, director of the SEC's Corporation Finance unit, told The Deal after speaking at a conference in Washington. "Under the rule as proposed it would be problematic. That was the proposal. We recognize that people might not know what a general solicitation is, that it could be inadvertent, and we've gotten a lot of helpful comments on it."
At issue is an SEC proposal that would increase protections for investors when they allocate capital to startup businesses, buyout shops and hedge funds that employ a new rule allowing them to publicly advertise private placements. The proposal would increase obligations associated with an SEC filing requirement known as Form D, which is available publicly on the agency's website and reports who is making an offer, its size and other details.
Firms and funds raising capital privately aren't punished for failing to file a Form D, and many don't. The SEC has proposed to toughen the Form D filing requirement as an added investor protection following the 2012 JOBS Act's removal of restrictions on advertising for private placements.
Startups and angel groups, in particular, are concerned about a provision that would require them to file about a wide variety of "communications," potentially including market-moving tweets, as soon as they make them or even perhaps in advance. Failure to file the material on time would disqualify a firm from raising capital for 12 months. That's an eternity for emerging companies, who argue that it could drive their businesses into bankruptcy.
Marianne Hudson, executive director of the Angel Capital Association, argued on the sidelines of the conference, which was held by the Angel Capital Association, that the disqualification provision is hugely problematic. She said startup companies would like to see some sort of ability to appeal a disqualification before a firm is prohibited from raising capital for 12 months.
Higgins said the issue is on the agency's list. "We know it is something that we have to accommodate and fix and make work," he said.

Higgins didn't appear ready to shorten the disqualification timeframe, as many angel investors and other startup firms would prefer. "We've heard from people who think 12 months is appropriate and some say don't do disqualification, it's crazy. We're looking at it."
Higgins also said he is "looking at" concerns raised by private equity firms and hedge funds about whether the disqualification of one affiliated fund or portfolio company from raising capital could have a multiplier effect to prohibit other units of the firms from raising capital for 12 months. However, he didn't provide additional details.
He also indicated that the SEC was taking a look at the definition for so-called "accredited investors," who must have a net worth of $1 million or more, excluding their home, or income of $200,000 or more for at least two years to invest in private deals. The Dodd-Frank Act requires the SEC to review the definition every four years starting in July 2014.
Higgins said the SEC review may consider new criteria for the accredited investor definition, such as whether the investor possesses professional certifications or degrees, such as a CFA, CPA or a securities license, or owns a specific amount of investment securities. However, in an interview with The Deal, Higgins indicated that the Dodd-Frank Act doesn't require the SEC to introduce a new rule on the subject by July.
"The statute says we have to review it and we can't do the review before July 2014," he said. "It's not quite clear what the statute means. It just says review the definition, We're sorting through what that means and we're taking a look at it."
Angel investors told The Deal they were heartened to hear Higgins indicate that being a member of one of their groups could be useful as a possible way to fulfill a requirement that companies take "reasonable steps" to verify that their investors qualify as high-net-worth accredited investors. Only accredited investors can invest in new ad-friendly private placement deals known as 506c offerings. Investors are worried that they may need to provide their tax returns or brokerage statements to meet that verification responsibility.