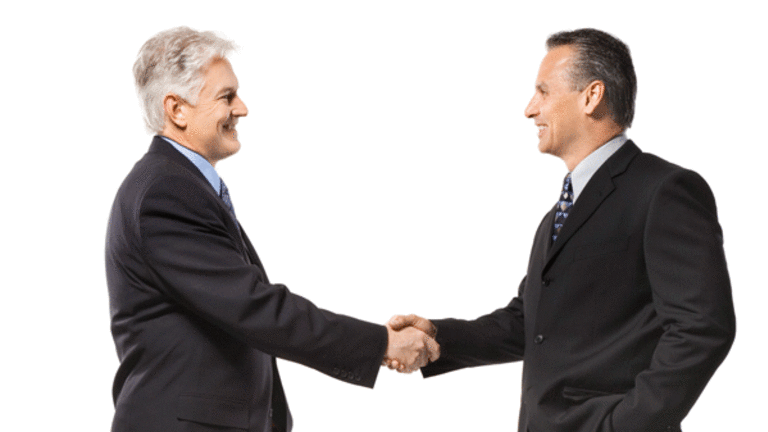 TTM Technologies Buys Viasystems for $927M to Combine Circuit Board Makers
TTM Technologies acquires Viasystems in a $927 million deal that would combine two makers of circuit boards used in electric devices.
NEW YORK (The Deal) -- TTM Technologies (TTMI) - Get TTM Technologies, Inc. Report  said Monday it would acquire Viasystems (VIAS)  in a $927 million cash, stock and assumed debt deal that would combine two makers of circuit boards used in electric devices.
Terms of the deal call for Costa Mesa, Calif.-based TTM to pay $11.33 in cash and 0.706 of its shares for each share of Viasystems for total consideration of $16.46 per share, a premium of 40% to the target's $11.70 Friday close. The purchase values Viasystems' equity at about $368 million, with TTM also taking on the target's debt.
St. Louis-based Viasystems is a maker of circuit boards and related equipment for the automotive, aerospace, industrial and communications markets, employing more than 14,800 worldwide. TTM said the combination would rank as one of the world's largest printed circuit board manufacturers, with 28 facilities employing about 30,000 worldwide.
The deal pushes TTM into the automotive segment, and expands its presence elsewhere. The combination would have generated pro forma Ebitda of $300 million on revenue of $2.5 billion in the twelve months ending June 30, 2014.
"This combination creates an industry leader with the ability to deliver expanded capabilities from a broad global footprint to service more customers and end markets," TTM chief executive Tom Edman said in a statement. "In one step, we will accelerate our strategy to diversify our business and also reduce the impact of seasonality inherent in the cellular phone end market."
TTM said it has identified at least $25 million in cuts it expects to realize within the first year. The company said it has received fully-underwritten financing commitment from JPMorgan Chase & Co. and Barclays to finance the deal, saying it expects to utilize a new $1.3 billion senior secured credit facility to finance the cash portion of the deal, refinance debt and provide post-deal liquidity.
Viasystems filed for bankruptcy in 2002 and emerged a year later. The company, which is majority-owned by HM Capital Partners LLC and Black Diamond Capital Management LLC, went public via a backdoor listing in 2009 when it acquired Merix Corp.
The company added DDi Corp. in 2012 for $282 million in cash.
Viasystems CEO David M. Sindelar in a statement called the TTM deal "an excellent opportunity to realize value for our shareholders and creates new opportunities for our customers and employees."
JPMorgan acted as financial adviser for TTM, with Stifel, Nicolaus & Co. advising Viasystems.