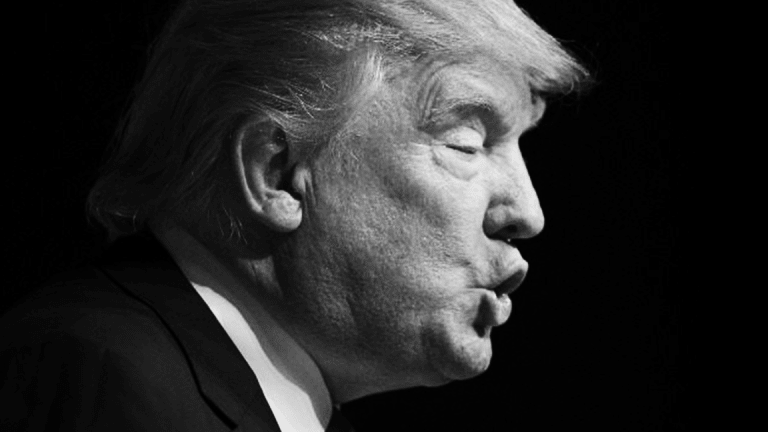 Trump's Antitrust Team Sends Mixed Message on M&A
Mergers reducing an industry's size to four players from five will be OK, while deals involving Chinese buyers face long odds. The jury is still out on vertically integrated deals.
Under pressure from antitrust regulators, Walgreens Boots Alliance Inc. (WBA) - Get Walgreens Boots Alliance Inc Report in June abandoned its $9.4 billion merger with Rite Aid Corp. (RAD) - Get Rite Aid Corporation Report . The pharmacy chain instead offered a significantly pared down deal, cutting back substantially on the number of stores it sought to buy from Rite Aid, in a move that allowed the two rival drug store chains to finally win clearance from the Federal Trade Commission.
Did the specter of rejection send an ominous message that the Trump administration's antitrust regime was going to be tough on dealmakers? Not necessarily, said Diana Moss, president of the American Antitrust Institute, who noted that it was a crossover merger that was reviewed by regulators in both the Obama and Trump administrations.
"That was a horizontal deal and a pretty bad one, very anti-competitive," she said. "They were looking at that for a long time."
For many antitrust and regulatory observers, President Donald Trump's legacy on merger reviews is yet to be written. Many key Trump-backed regulators have yet to get installed in their positions, at the same time that many big deal reviews are outstanding. 
"There are a growing lineup of cases that are going to be the test of the Trump administration," Moss said. "Some cases will be a test of the administration's stance on concentration."
Expect the Trump team's antitrust legacy will be formed on how they rule on so-called vertically integrated mergers combining products, content and distribution that are still undergoing regulatory review, such as Bayer AG's $66 billion takeover of Monsanto Co. (MON) , AT&T Inc.'s (T) - Get AT&T Inc. Report$85 billion takeover of Time Warner Inc. (TWX) and a potential $66 billion merger combining CVS Health Corp. (CVS) - Get CVS Health Corporation Report and Aetna Inc. (AET) .
Already, some blockbuster vertical integration deals have been approved with no conditions, such as Amazon.com Inc.'s (AMZN) - Get Amazon.com, Inc. Reportindustry-transforming $13.7 billion acquisition of Whole Foods Market Inc. (WFM) . Moss said she was surprised that the FTC didn't even issue a second request, which would have allowed for regulators to take a closer look at the markets involved, including the sourcing of natural and organic foods and the distribution of products to consumers.
"If these vertical mergers sail through you will start to see a real fundamental shift in the competition paradigm, where large systems only compete head to head and smaller unintegrated rivals have a much harder time getting into and staying in markets," she said.
Moss said that the Monsanto-Bayer deal, if approved, would create a closed system where Monsanto's traits, seeds and chemicals don't work with rival products. She also raised concerns about a potential CVS-Aetna hookup, arguing that the combination could have incentives to exclude rival pharmacy benefit managers and other health insurers.
In many ways, one year into the Trump administration it is still very hard to tell exactly how regulation of mergers has changed, particularly since some key agency chiefs have yet to be installed and others have just recently been approved.
William Vigdor, partner at Vinson & Elkins LLP and a former deputy assistant director at the FTC between 1997 and 2003, pointed to the Trump administration's choice of Joseph Simons to lead the five-person FTC and Bruce Hoffman as head of the agency's bureau of competition as an indication that the regulator will become more amenable to some deals in the coming months. Simons, a partner at Paul, Weiss, Rifkind, Wharton & Garrison LLP who worked at the agency during the George W. Bush administration, has yet to be confirmed, though Hoffman, has been acting director of the competition unit since August.
"They've taken Bush administration people and moved them up a level," Vigdor said. "They have delegated people on the conservative side of the spectrum so in some situations they won't recommend a remedy, but I don't think they will move the needle that much on mergers."
Some horizontal deals, involving companies that directly compete with each other, may receive less scrutiny and be approved more quickly. Regulators may be more amenable to support mergers that reduce an industry's size from five players to four, though any deals that seek to consolidate a sector from four to three or fewer still won't be acceptable, Vigdor said.
A major wildcard could be the president himself. In the midst of his presidential campaign, Trump suggested that his administration wouldn't approve the AT&T-Time Warner deal because it puts "too much concentration of power into the hands of too few." As president, Trump often criticizes CNN, a unit of Time Warner, as being overly critical of his administration, even going so far as to post a video of himself as a professional wrestler body-slamming the cable news network's logo.
Nevertheless, regulatory observers don't believe Trump's comments will ultimately have any effect on the Department of Justice's deal review, which reportedly won't be concluded until late November.
"I think his grumpiness on AT&T-Time Warner is just noise at this point, and I don't think it will have any impact on the ultimate decision in the merger," Vigdor said.
However, Vigdor added that if he interjected, Trump would have more sway over the DOJ's antitrust division than over FTC-examined combinations. The FTC, he noted is a five-person bipartisan commission, which makes it harder for the White House to influence. However, Vigdor noted that Maken Delrahim, the recently approved assistant attorney general and head of the Justice Department's antitrust division, could more easily come under the president's influence because he is just two steps away from the White House, with Attorney General Jeff Sessions as the intermediary. Bottom line, expect Trump to continue to play a direct role, on occasion, when it comes to some blockbuster mergers.
Another category of deals may also face a tougher outlook. Trump has made limitations on trade and dealmaking a cornerstone of his campaign. As a result, regulatory observers expect the Committee on Foreign Investment in the U.S., an interagency panel designed to examine deals for national security risks, to face harsher reviews when Chinese buyers are involved. "Early indications appear to be that there will be greater scrutiny of cross-border deals with China," said Michael Wessel, a long-serving member of the congressionally mandated U.S. China Economic and Security Review Commission.
In September, Trump blocked China-backed Canyon Bridge Capital Partners Inc.'s $1.3 billion acquisition of Lattice Semiconductor Corp. (LSCC) - Get Lattice Semiconductor Corporation Report following Cfius recommendations. In addition, the Securities and Exchange Commission in January and then again in August delayed a decision on a sale of the Chicago Stock Exchange to a group that includes Chinese buyers, a move that suggests the deal could ultimately unravel over concerns about cybercrime. 
However, Wessel stopped short of suggesting that the Trump administration would block all China-U.S. deal activity, noting that the Treasury Department and Treasury Secretary Steve Mnuchin appear reluctant to embrace congressional efforts to make the Cfius statute more stringent. He also pointed to a review of U.S. MoneyGram's pending sale to Ant Financial Services Group, an affiliate of Jack Ma's Alibaba Group Holding Ltd. (BABA) - Get Alibaba Group Holding Ltd. Report , as a cross-border deal that could be approved.
"I wouldn't doubt that there will be some sort of Alibaba deal with Jack Ma that gives U.S. small and medium-sized enterprises access to consumers in China through the transaction and that the administration might approve the MoneyGram deal as a concession," Wessel said. "My preference would have been that Amazon be given access to China's market and that we not make unnecessary concessions."
As some cross-border deals face trouble, activist hedge fund managers, however, hoping to agitate for blockbuster mergers may have an easier time, in the years to come. The Obama administration's Justice Department took a hard line against insurgent managers seeking to influence companies. In 2016, the Justice Department filed a lawsuit against activist fund ValueAct Capital Partners LP for failing to comply with merger notification requirements of the Hart-Scott-Rodino Act, which requires that investors notify regulators when they own more than $80.8 million in shares at the same time that they are seeking to influence their target company.
In July, ValueAct paid a record $11 million fine to settle allegation that the fund failed to comply with federal antitrust notification requirements when it began building stakes in Halliburton Co. (HAL) - Get Halliburton Company Report and Baker Hughes Inc. (BHI) soon after the two oilfield services competitors announced plans to merge. Investors who don't have plans to influence the companies they invest in can get a so-called passive investment-only exemption from the disclosure requirement.
However, the two Republican commissioners at the time of the ValueAct order, Maureen Ohlhausen and Joshua Wright, dissented on the decision, arguing that the activist fund's accumulation "presented absolutely no threat of competitive harm." The duo added that the type of advocacy pushed by the activist fund "often generates well-documented benefits to the market for corporate control." Flash forward to 2017: Ohlhausen is acting FTC chairman, and she will become a commissioner once Simons is approved to head the agency. As a result, it is possible that the agency, with Ohlhausen as a commissioner, will be more amenable to activists, at least when they communicate privately with corporations.
"This development certainly seems to signify a welcomed shift in how the FTC approaches the investment-only exemption," said activist adviser Andrew Freedman, partner at Olshan Frome Wolosky LLP. "However, unless affirmative changes are made to the HSR Act, we expect that activist investors will continue to conservatively adhere to the act's notification requirements."
TheStreet's feature series "Inside Trump's First Year" looks at the biggest stories in business over the last year fueled by one of the most unpredictable presidents in history. Most importantly, TheStreet offers a glimpse into what could happen in 2018 on a range of issues -- and stocks -- in what will probably be an equally chaotic second year for Trump. Read more by tapping the photo below.