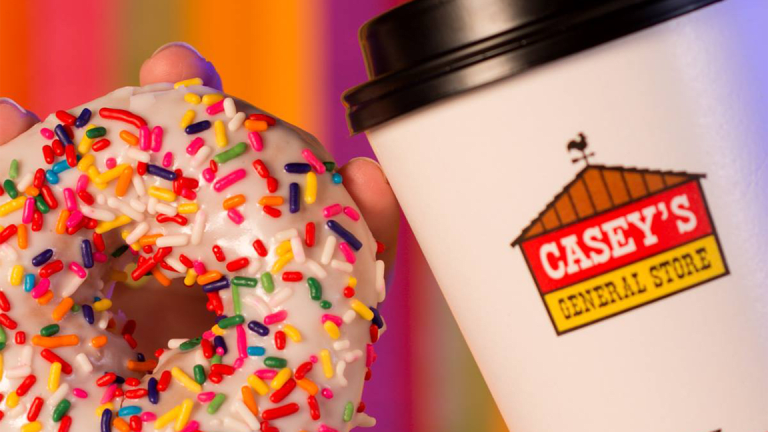 Trimmed-Down Casey's General Stores Could Still be Attractive
A group of activist investors want to see a sale of the convenience store operator, which may be seeking to make a big acquisition. However, a smaller targeted purchase of stores wouldn't be a poison pill on a sale.
Under pressure from a group of activist hedge fund managers including James Pappas, Casey's General Stores Inc. (CASY)  has reportedly submitted a bid to buy Kroger Co.'s (KR) convenience stores valued at $2 billion.
A purchase of all of Kroger's convenience store business could act as a poison pill for the activist campaign launched earlier this month by a group of fund managers including JCP Investment's Pappas. But an acquisition of a subset of Kroger's stores might not hamper their M&A thesis and campaign.
Since Jan. 3, the activist funds have publicly pushed to have the Ankeny, Iowa-based chain explore strategic alternatives and consider selling itself. A purchase of all of Kroger's more than 780 convenience stores, valued at $2 billion, could make it much harder for the investors to drive a sale Casey's because it would be more challenging to find a buyer for a larger company that is still integrating a big, unwieldy acquisition.
However, people familiar with the activists, which own $45 million in shares, suggest that they would not be opposed to Casey's purchasing some, but not all, of Kroger's convenience stores, depending on the price. They added that it was possible that Casey's could seek to buy only stores adjacent to their mid-west footprint and not the broad swath of Kroger convenience stores including those located in California and Florida. A smaller acquisition could ensure that Casey's is still attractive as a takeout candidate. Casey's owns about 2,000 convenience stores in 15 states, with a focus on pizza, donuts and fountain drinks, located primarily in the mid-west.
"A successful bid is not an automatic 'win' for Casey's as it could come with significant risk - either by overpaying or by bidding for all of the stores potentially to fend off JCP," Barclays said in a Jan. 26 report. "Casey's has never completed this large of an acquisition before so integration and execution risk would be high."
Stephens analysts in a Jan. 12 report note that there are about 400 Kroger stores that could be of interest for Casey's. Acquisition of those could still mean the chain is attractive to potential bidders.
Also, there are some convenience store chains that could seek to buy Casey's, which analysts have said holds desirable assets.
In 2010, Casey's successfully fended off a hostile bid from Alimentation Couche-Tard and 7-Eleven. Stephens analysts estimate that Casey's - without further acquisitions -- could sell for between $143 and $174 a share, significantly higher than the company's recent share price of $125.09 a share. The company has significant real estate ownership, which helps make it attractive to buyers. Seven & i Holdings, the parent of the 7-Eleven convenience store chain, could be still interested in buying Casey's, the people familiar with the activists said. 
Another critical factor suggests that a deal could take place shortly: JCP has a successful track record targeting companies in the convenience store space. The fund has joined forces with other activists and pressured convenience store chains The Pantry Inc. and CST Brands Inc. to sell themselves to Alimentation Couche-Tard for $1.7 billion in 2014 and $4.4 billion in 2016 respectively.
In addition to Pappas, the group of activists includes Joshua Schechter and Bradley Radoff, who cut their teeth working previously at activist funds Steel Partners LLC and Third Point LLC respectively before venturing out on their own.
To drive their efforts, the activists could launch a campaign to convince shareholders to vote to oppose a deal if they aren't happy with any acquisition Casey's chose to pursue. They could also seek to install dissident directors at the company's far off 2018 annual meeting, which is likely to take place in September. If the fund managers chose that approach, they would need to submit dissident director candidates by June 17. A successful director election could materially change the company's strategy and focus, though Casey's directors aren't all up for election annually. As a result, at most, the activists could seek to install a minority-slate of three dissident directors. 
Officials from Casey's and Kroger did not return requests for comment.
More of What's Trending on TheStreet: