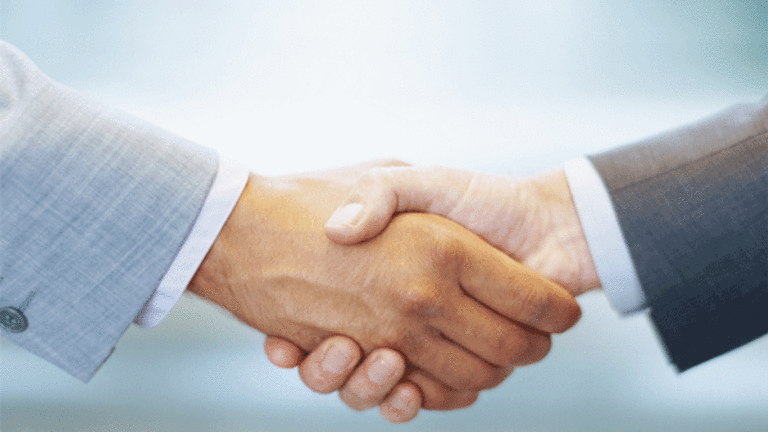 Treasury to Trim Ally Financial Stake
Bailed-out auto lender files for an IPO that could raise more than $3 billion.
NEW YORK (The Deal) -- Ally Financial said the federal government would sell the bulk of its remaining stake in the once-troubled Detroit auto lender in an initial public offering that could raise $3 billion.
In a Thursday regulatory filing, Ally said the U.S. Treasury Department will sell 95 million shares in an offering that will be priced at $25 to $28 each. Including the underwriters' overallotment option to buy up to an additional 14.25 million shares, Ally and the Treasury could raise $3.05 billion in the offering.
Ally is looking to list on the New York Stock Exchange under the ALLY ticker symbol.
Citigroup (C) - Get Report,Goldman Sachs (GS) - Get Report,Morgan Stanley (MS) - Get Report and Barclays (BCS) - Get Report are the lead underwriters on the offering.
The Treasury department owns about 177 million shares, or 36.8%, of Ally. That stake will be sold down to 14.1% assuming the overallotment is exercised.
Third Point has a 9.5% stake in Ally and affiliates of Cerberus Capital Management own 8.6%. Those two firms will not sell any shares in the offering, according to regulatory filings.
Ally is still one of the largest auto lenders in the U.S. As of Dec. 31, Ally's automotive finance operations had about $109 billion in assets and generated $3.4 billion in net revenue. In 2013, it originated 1.4 million auto loans worth about $37.3 billion.
Ally's move toward the public markets comes one day after the lender passed the Federal Reserve Bank's stress test, put in place after the 2008 financial crisis made it imperative that financial institutions hold enough in reserve to weather economic downturns.
Last year, Ally, the former GMAC, failed the test because it held 1.52% in capital set aside under a measure called Tier 1 common capital ratio, below the 5% regulatory minimum threshold.
In January, the Treasury department completed a $3 billion private placement of Ally's common stock, selling 410,000 of Ally's shares. Last October, Ally completed the $611 million sale of its Brazil-based business to General Motors Financial Co.
-- Ronald Orol contributed to this report.