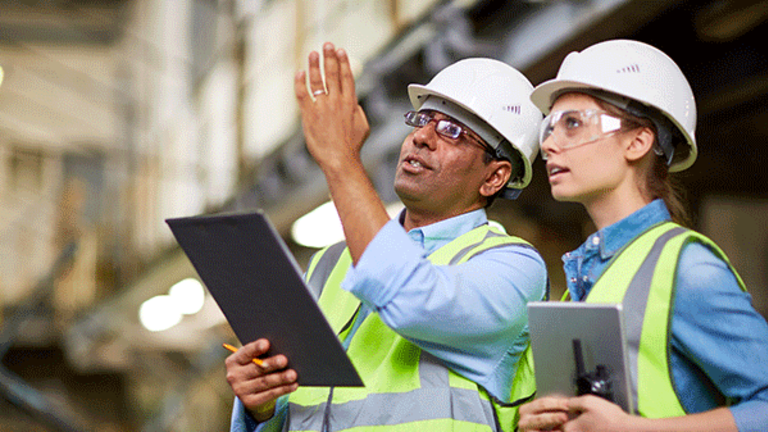 TRC to Go Private in $554M Deal
The engineering, environmental consulting and construction management firm sells to New Mountain Capital for $17.55 a share.
The engineering, environmental consulting and construction management firm sells to New Mountain Capital for $17.55 a share.
Shares of engineering, environmental consulting and construction management firm TRC Cos. (TRR) soared Friday, March 31, on news that private equity firm New Mountain Capital is acquiring the company in an all-cash deal valued at $17.55 a share or $554.4 million.
The transaction resulted from a formal sale process, according to a source familiar with the situation, adding that both PE firms and strategics expressed interest in TRC.
The price tag marks a premium of nearly 47% premium over TRC's closing price on Thursday. On Friday, shares traded as high as $17.45, up 46% from Thursday's close.
Lowell, Mass.-based TRC serves the power, environmental, infrastructure and oil and gas markets. The company has more than 4,100 employees at more than 120 offices in the U.S. and the U.K.
"This transaction will deliver immediate value to our shareholders while enabling TRC to continue to pursue its long-term growth strategy," said TRC chairman and CEO
Chris Vincze in a statement.
Vincze and the rest of the management team will continue to lead the company post-transaction.
In its fiscal second quarter ended Dec. 30, 2016, TRC reported net service revenue of $127.4 million, up 14% year-over-year, and Ebitda of $11.4 million, up 20% year-over-year.
Among TRC's acquisitions in recent years was Willbros Group Inc.'s professional services unit in a $130 million deal completed in December 2015. Other transactions include the purchase of  X-Line Inc. in May 2015 and Nova Safety & Environmental in Sept. 2014.
TRC's sale to New Mountain is expected to be completed by end-June.
"New Mountain identified the infrastructure services sector for prospective investment many years ago, and we believe it is a highly attractive industry with significant growth potential," said Matt Holt, a managing director at New Mountain, in a statement.
The New York private equity firm's investment in TRC will come from its fourth fund, which closed with $4.13 billion in October 2014.
New Mountain typically invests $100 million to $500 million per transaction, according to its website. In addition to the infrastructure and environmental services industries, New Mountain's areas of interest include the education, health care, software, business services, logistics and specialty chemicals sectors, among others.
Houlihan Lokey Capital Inc. served as financial adviser and Covington & Burling LLP's Andrew Ment, Don Elliott, Mike Francese, Gustavo Akkerman, Laura Torre and Reid Hooper served as legal adviser to TRC.
Barclays plc provided M&A advice to New Mountain, which received legal counsel from Kirkland & Ellis LLP's Joshua Kogan, David Feirstein, Keri Schick Norton, Erika Lopez, David Towarnicky, Eric Wedel, Rachel Gray and Julienne Markel. In addition, New Mountain received M&A and industry advice from Environmental Financial Consulting Group's (EFCG) Paul Zofnass, Andrej Avelini and Josh Lahre.
-David Marcus contributed to this report.