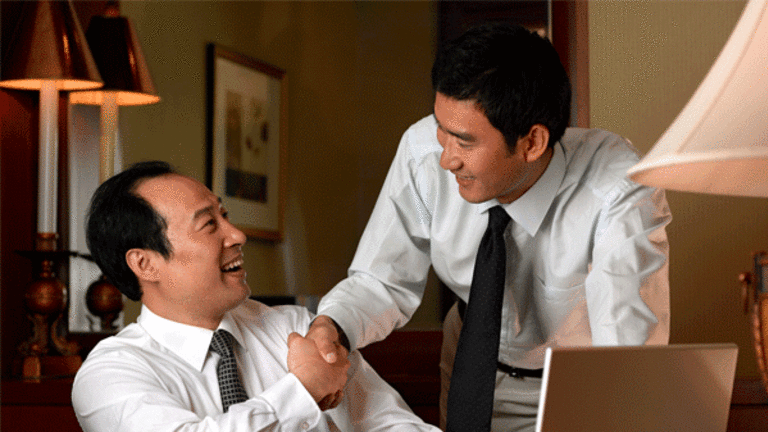 TPG Invests $750M in Chobani
Private equity firm will receive warrants for up to a 35% stake, valuing the Greek yogurt maker at about $2.1 billion.
NEW YORK (The Deal) -- Chobani, the company at the forefront of the U.S. consumer's Greek yogurt obsession, said late Wednesday it received a $750 million cash injection from private equity firm TPG Capital.
In exchange, TPG received warrants for up to a 35% stake in the New Berlin, N.Y.-based business, a source familiar with the situation said, but if the company exceeds performance expectations the stake could be worth less than 20%.
The possibility of TPG holding a 35% stake would currently value Chobani at just over $2.1 billion. TPG will have seats on Chobani's board, but did not specify the number.
"This investment gives us additional resources to build on our momentum, fund our exciting new innovations and reach new people. Most importantly, it positions us to further deliver on our vision to provide better food for more people," said Chobani CEO Hamdi Ulukaya in a statement.
Next up for Chobani is a potential initial public offering. A sale to a strategic is also a possibility, the source said. In the run-up to Wednesday's announcement, the Greek yogurt business considered offers from a number of parties, including strategics, a source said.
The Deal Pipeline reported earlier this year that bankers have floated the idea of a sale of Chobani to the likes of beverage and snack food giant PepsiCo (PEP) - Get Free Report.
Chobani's revenue exceeded $1 billion in 2013, the company said. It produces its Greek yogurt in Twin Falls, Idaha, as well as in New Berlin. Even as the company talked about its plans for growth in light of the investment, the desire for cash was not only driven by a desire to grow the business.

Chobani has experienced its own difficulties in recent months after a period of meteoric growth. The company recalled some yogurt items last year because of reports of product bloating and swelling - a possible indicator of spoilage - and people getting ill, according to the Food and Drug Administration's website. That particular yogurt product came from Chobani's $450 million Twin Falls processing facility, which was built in 326 days, according to the company. It opened on Dec. 18, 2012.
More recently, Whole Foods Market (WFM)  said it will stop selling Chobani yogurt products in its stores to make way for private-label and branded organic and GMO-free products.
Chobani's founder, Hamdi Ulukaya, is also enmeshed in a legal dispute with his ex-wife, Ayse Giray. It is unclear if Giray owns a stake in Chobani, but Ulukaya owns either all or most of the business.
While Chobani does have bank debt, a source previously told The Deal, it's not under any pressure to sell as a result of that debt. In fact, the company continues to increase both revenue and market share despite recent hurdles, a source said, adding that it's already fully optimized the production capacity of its Idaho plant.
A Bank of America Merrill Lynch team consisting of Carl Stickel, David Finkelstein, Ben Phelps and Steve Fitzgerald provided financial advice and Kirkland & Ellis LLP provided legal advice to Chobani. A Ropes & Gray LLP team including Carl Marcellino, R. Newcomb Stillwell and Alyson Allen served as legal adviser to TPG.