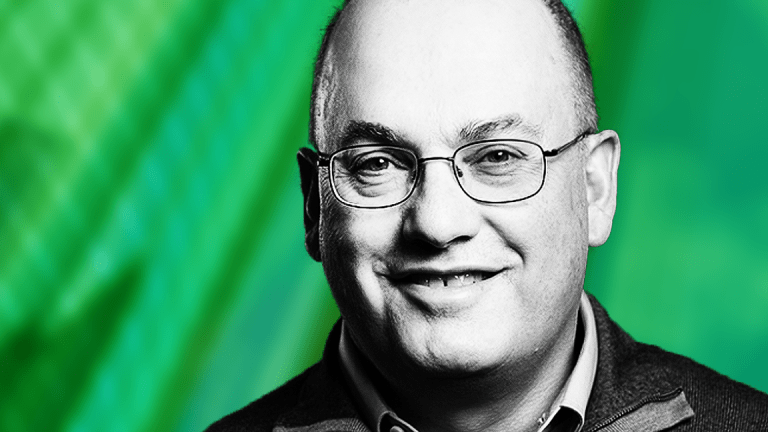 Why Democrats Won't Be Investing in Hedgie Steve Cohen's Surprising Comeback
TheStreet went to the U.S. Capitol to ask senators what they thought of Cohen's comeback. Unsurprisingly, they weren't too keen on his return.
In 2013, an insider-trading scandal took apart billionaire Steve Cohen's otherwise incredibly successful hedge fund.
But surprisingly, at least for those who haven't followed the situation closely, Cohen is back. A 2016 settlement with the Securities and Exchange Commission will allow the beleaguered money-manager to accept outside money starting in January.
Not surprisingly, Democratic lawmakers on Capitol Hill aren't amused.
"I'm not going to be investing with Cohen, and I think the SEC needs to work on their insider-trading enforcement," said Sen. Mark Warner, D-Va., in an interview with TheStreet at the U.S. Capitol. "There need to be some serious repercussions for something like this."
Sen. Jack Reed, D-R.I., and other Democrat Senators, in interviews with TheStreet, echoed Warner's comments, suggesting that they too won't be investing with Cohen. "I'm a pretty conservative investor," Reed said.
Cohen hasn't said whether he wants to take on other investors, but the consensus opinion is that he will the second he's permitted. Many investors are already expressing an interest, and his fund is reportedly seeking to raise as much as $20 billion, more money than the investment manager had overseen at S.A.C. Capital during its height. 
In 2013, Preet Bharara, then the U.S. attorney for the Southern District of New York, issued an indictment of Cohen's fund, S.A.C. Capital Advisors, the only time a whole hedge fund had been charged with insider trading. Also, the SEC charged Cohen with failing to supervise employees, a number of whom were convicted of insider trading while working for the fund. A more detailed January 2016 SEC settlement prohibited the billionaire money manager from accepting outside money for two years until January 2018, an agreement that Sen. Elizabeth Warren, D-Mass., said made a "mockery" of the commission's investor protection mission.
"The commission has permitted a recidivist hedge fund manager, well-known for his former company's willingness to evade and ignore federal law, to once again profit from-and potentially exploit investors," Warren said in an April 2016 letter. "This is an unacceptable outcome from the nation's primary enforcer of securities laws, and it is the latest example of an SEC action that fails to appropriately punish guilty parties, deter future wrongdoing, and protect investors."
Warren's concerns were addressed to then-Obama Administration SEC Chairman Mary Jo White, who oversaw the commission when it made its 2016 deal with Cohen. Sen. Sherrod Brown, D-Ohio, suggested in an interview with The Deal that the situation at the SEC when it came to insider-trading hasn't improved since then -- he didn't expect the Trump Administration's SEC to be any tougher. 
He argued that the Wall Street background of recently installed agency chairman Jay Clayton, a former New York attorney at Sullivan & Cromwell, "will leave him hopelessly conflicted" when it comes to the most high-profile enforcement actions.
"I have questions about this SEC to start with," Brown said. "The Trump nominees on all these financial services regulation jobs are people who have been part of Wall Street as bankers or lawyers."
The SEC's charges for Cohen centered around so-called expert networks, firms that provide specialized information about companies and industries to hedge funds, mutual funds, and other investment firms in exchange for large fees. In the case, the SEC alleged that an S.A.C. Capital portfolio manager, Mathew Martoma, traded on confidential information about a drug trial provided by Dr. Sidney Gilman. Gilman was chairman of a safety-monitoring committee overseeing the clinical trial and a paid consultant to an expert networking firm that Cohen's hedge fund employed.
Flash forward to 2017. Cohen manages a "family office," Point72 Asset Management LP, based in Stamford, Conn., under an SEC exemption that lets him advise family members only. His family office, however, has over 1,000 employees and offices in New York, London, Hong Kong, Tokyo and Singapore.
Now, Cohen appears to be taking steps to accept outside money. In March, he set up a hedge fund next to Point72 called Stamford Harbor Capital, of which he owns 25%.
Why are so many investors flocking to Cohen's fund? Harvard University Law and Economics Professor John Coates suggests that the challenge with insider trading and the reason why there is heavy demand for Cohen's fund is that the cost of insider trading is not borne by the fund's outside investors. "If I'm successfully insider trading by getting tips from insiders and I'm making money on it my investors benefit from that," Coates said. "The people on the opposite side of those trades are the ones that lose, and they are in trouble."
Coates qualified his comments to note that he's not sure what the motives are for investors planting their money with Cohen now but that "they are probably making a judgment that he's a smart guy and not in jail."
Damon Silvers, director of policy and special counsel at the labor union, the AFL-CIO, said that for him Cohen's settlement with the SEC points to a broader problem of inequality when it comes to the types of individuals who get second chances.
"There are a lot of walks in life where if you betray the public's trust in a serious way you don't get let back in," Silvers said. "I just think about all the convicted felons that have done their time and are locked out of meaningful work for various reasons because they are never forgiven. I'm not against people being forgiven, but I just know the standards for so many other occupations for people who have been incarcerated is so much tougher that what has been applied to Steven Cohen."
More of What's Trending on TheStreet: