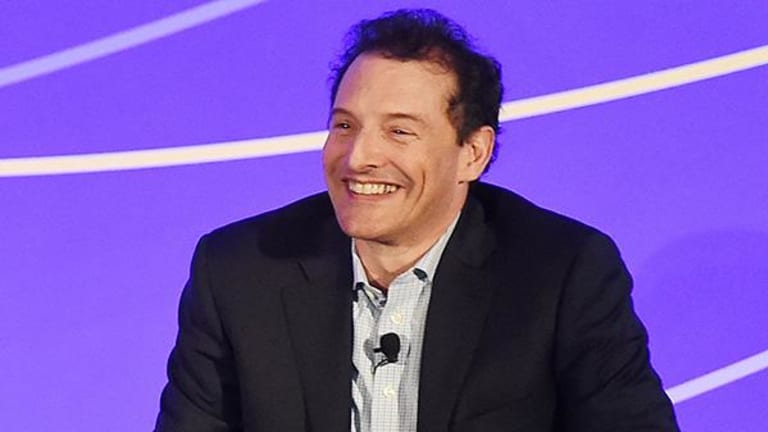 Time Shares Tumble After Publisher Calls Off Sale Talks
The magazine publisher chooses to pursue its own turnaround strategy and walks away from a process that had been dominated by rumors of a Meredith tie-up.
Time (TIME) is going it alone.
Shares of the New York owner of People, Sports Illustrated and Time magazine were tumbling Friday as Time announced it had called off talks around a possible sale of the 95-year-old publisher. Talks, the company emphasized for weeks, that it never tried to start.
Time had been in discussions about a sale of the company with Meredith (MDP) - Get Meredith Corporation Report , the publisher of mainstream women's magazines and owner of a small group of local television stations, as well as an investor group led by Edgar Bronfman Jr., the former controlling shareholder of Warner Music. Shares were down 18.6% to $14.90 at midday Friday.
In the weeks since early November when talk about a potential sale became public, Time's shares had surged more than 50%. Given that most of the company's titles had almost been sold to Meredith in 2013, a sale seemed likely. Furthermore, Time had mostly struggled since being spun off by Time Warner (TWX) in June 2014 to demonstrate to investors that it was capable of making a successful transition to digital from decades as a print publisher.
But Time's board of directors and CEO Rich Battista, who took over in September from longtime publishing executive Joe Ripp, said Friday they have a plan to accelerate that transition. And while investors may be unhappy that a deal with Meredith didn't materialize, Battista said his executive group was confident that the company as constructed can grow ad sales and expand Time's digital circulation even as the path forward for legacy print publishers remains uncertain. 
"The word 'excitement' is the word I keep hearing," Battista said shortly after the decision to call off sales talks was made public. "We're a relatively new management team, and now we have the ability to aggressively move forward with that plan, and that excites people because they see such potential in this company."
As for the company's stock price, Battista said Time's value to shareholders will continue to increase.
"You can't run a company or measure a company on day-to-day stock price fluctuations," he added. "This is a great company. We think we have tremendous opportunity and a real strategic path, that over time, investors are going to be very pleased they were in this stock."
Battista replaced Ripp as CEO with the mandate to become much less dependent on print sales, and on People magazine, which remains the company's largest revenue source. Since taking over, Battista has sought to emphasize the digital growth of its lifestyle titles: RealSimple, InStyle, Cooking Life and Southern Living, among others.
A year ago, it launched a digital video platform, People/Entertainment Weekly Network, that hosts shows such as BingeWorthy, and numerous profiles and interviews. Time also has started new digital platforms that have little or nothing to do with its flagship publications.
A website, The Drive, was begun for automotive enthusiasts, and Extra Crispy targeted lovers of breakfast and brunch. They were joined more recently by Coinage, on personal finance, and Time Health, focused as one might expect on health and wellness. Mindful that People retains a high profile even in a world dominated by Facebook (FB) - Get Facebook, Inc. Class A Report , Time recently re-branded its StyleWatch website as People Style.
Owing to two recent acquisitions, Viant, an ad-tech company, and Adelphic, a mobile-targeting startup, the company's chief operating officer, Jen Wong, said Time's brands have yet to be fully developed for mobile distribution even as Alphabet's Google (GOOGL) - Get Alphabet Inc. Class A Report and Facebook swallow nearly two-thirds of all U.S. digital ad sales.  
"Within the ad world, we still think we're distinctive and unique," Wong said Friday. "Google and Facebook do not make content. And when you look at the video landscape, their distribution is great, but what we have under one roof is very unique. We think we're very competitive."
The termination of takeover talks marked at least the second time that Meredith had pursued a merger or the acquisition of some of Time's titles. In 2013, before the spinoff, Time Warner CEO Jeff Bewkes considered selling all of Time's media properties to Meredith except for Time, Fortune, Sports Illustrated, Money and a few others.
Yet Bewkes ultimately decided to keep the company together, allowing its executives a chance to succeed on their own. The spinoff marked a bittersweet divorce, considering that Time, which was one of the country's largest media companies since its founding in 1922, acquired Warner Communications in 1989 in a $15.2 billion merger that was historic even in that era of eye-popping takeovers. 
The prospect of Meredith buying Time also had the potential for an awkward clash of workplace cultures. Meredith, based in Des Moines, Iowa, is known as an efficient publisher of decidedly milquetoast women's titles. Time, meanwhile, is based in Manhattan and in recent years has aggressively invested in new videocentric millennial-focused platforms designed to move the company beyond its legacy titles.
A year after its spinoff from Time Warner, Ripp pushed for and started an in-house content and creative agency, The Foundry, basing it out of spacious warehouse space in Brooklyn's Industry City on the waterfront. The Foundry is credited with starting new platforms and growing Time's digital advertising sales. In February, Time secured placement for Entertainment Weekly and Essence on Snap's (SNAP) - Get Snap, Inc. Class A Report Discover platform.
But all that was in the past as Battista and Wong basked in the confidence that their board had given them, and the freedom to be able to attend their advertising industry upfront event scheduled for May 4 at New York's Hammerstein Ballroom, without the overhang of a possible sale.
"We feel this is a great vote of confidence in our plan," Wong added. "We're thrilled to be able to execute it."
Facebook and Alphabet are holdings in Jim Cramer'sAction Alerts PLUS Charitable Trust Portfolio. Want to be alerted before Cramer and the AAP team buy or sell FB or GOOGL?Learn more now.