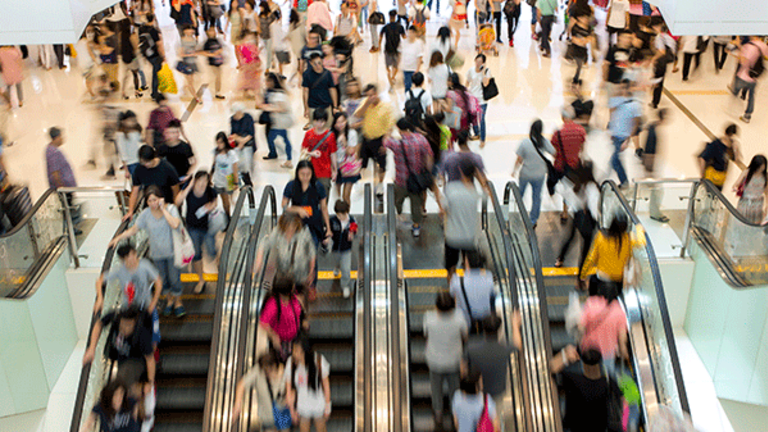 ThreeSixty to Acquire Sharper Image From Iconix
Private equity-backed consumer products company ThreeSixty Group will pay $100 million for the quirky gift retailer in its second sale outside of Chapter 11.
ThreeSixty Group on Friday said it had agreed to purchase the Sharper Image brand from Iconix Brand Group (ICON) - Get Free Report in the hopes that it can revamp the struggling gadget maker.
The Irvine, Calif., consumer products company will pay $100 million in cash for the rights to the brand and related intellectual property assets of the specialty gifts retailer. Iconix in a separate statement said it planned to use proceeds from the deal and additional cash to pay down $115 million of outstanding debt.
Iconix anticipated the deal would close on Friday. Its shares were up 4.7% to $9.38 on Friday afternoon.
In connection with the deal, ThreeSixty said it planned to establish a new brands division to oversee the "development and expansion" of the Sharper Image and recently acquired FAO Schwarz. ThreeSixty, which is backed by private equity firm AEA Investors, bought the toy brand from Toys 'R' Us for an undisclosed amount in October. 
Interestingly, both Sharper Image and FAO Schwarz passed through Chapter 11 in the previous decade, finding new buyers, before being sold in subsequent transactions.
"The goal behind the division is to enhance these brands, to support third-party licensees and to attract additional consumers and sales opportunities through investments in marketing, advertising, and product development," ThreeSixty co-founder Mike Roberts said in Friday's statement.
ThreeSixty hinted that additional deals may be on the horizon, saying the division will support any "future acquired brands."
ThreeSixty is the Sharper Image's largest licensee, licensing its products for nearly 10 years, the company said. ThreeSixty also designs, manufactures and distributes products from Smithsonian, as well as Discovery Communications' (DISCA) - Get Free Report Discovery Kids and Animal Planet brands. 
Iconix CEO John Haugh said in the statement on Friday that the brand no longer fits into the New York company's "go-forward strategy." The sale delivers "significant" return on investment and helps with further de-levering its balance sheet, Haugh added.
Iconix's other brands include Marc Ecko, Ocean Pacific, London Fog, Danskin, Joe Boxer and Umbro.
The acquisition, meanwhile, adds a new chapter to the Sharper Image's otherwise rocky history.
Founded in 1977, the Sharper Image was once a shopping mall favorite known for robotic vacuums, massage chairs and cutting-edge gadgets. Sharper Image Corp. filed for Chapter 11 on Feb. 19, 2008, in the U.S. Bankruptcy Court for the District of Delaware in Wilmington. A joint venture of Hilco Consumer Capital and GB Brands acquired the debtor's intellectual property assets and store inventory for $49 million on May 30, 2008.
With all of its brick-and-mortar locations gone, Sharper Image relaunched online a year later, phasing out quirky items such as mini-microwaves in favor of iPod docking stations. 
In 2011, Iconix scooped up the Sharper Image IP for $65.6 million in cash, touting its more than 85% brand recognition in the consumer electronics sector at that time.
Sharper Image products are still sold at major retailers including Best Buy (BBY) - Get Free Report and Bed Bath & Beyond (BBBY) - Get Free Report , but it's a sharp drop from the more than 300 retail locations it once operated.
Representatives from Iconix did not return phone calls or emails seeking comment. ThreeSixty representatives were not immediately available for comment.
This article was originally published by The Deal, a sister publication of TheStreet that offers sophisticated insight and analysis on all types of deals, from inception to integration. Click here for a free trial.