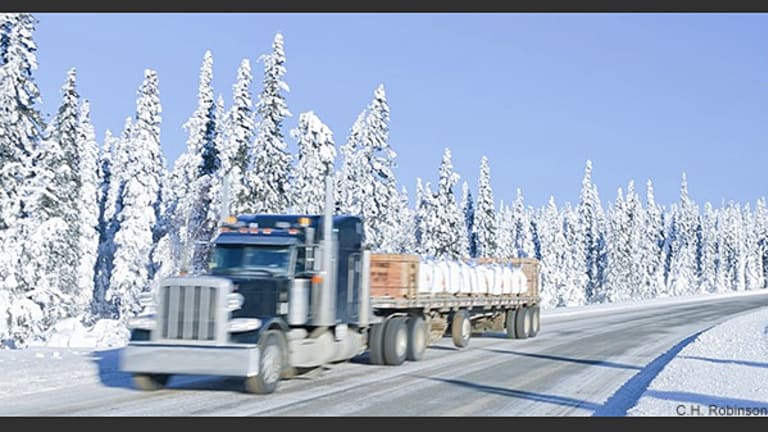 Three Truckers Set to Drive M&A Activity into High Gear
With supply and demand moving back into balance and buyers on the prowl, the time is right for would-be sellers to hit the market.
NEW YORK (The Deal) -- Freight transport providers enjoyed a solid 2014, and companies for the most part have told investors to expect more of the same in the quarters to come. Still, the gains may not come as easily as they did in the early years after the Great Recession. For now, the truckers are on cruise control, but dealmaking could be the fastest route to expansion in the months ahead.
Cowen analyst Jason Seidl in a recent note said that demand and supply "appear to be inching slowly towards equilibrium," and margin pressure is building. That, in turn, seems likely to cause an uptick in mergers and acquisitions in the sector. "For potential M&A targets who may have been on the fence on whether to entertain acquisition offers, margin headwinds could provide an extra incentive to sell," Seidl wrote.
A second factor that should push companies to the altar is the strong prices recent sellers have received. Seidl noted that non-asset brokerages are being bought for a relatively pricey eight to ten times Ebitda, while asset-light truckers are going for on average seven to nine times earnings. Some recent deals, including Kintetsu World Express's $1.2 billion purchase of APL Logistics, have boasted even richer multiples.
That's likely enough to get potential logistics targets thinking about their future, and probably at levels where private equity will look for exits.
There's still considerable consolidation work to be done. Cowen estimates that more than 10,000 brokers operate in North America, with the majority very small regional players. Industry leaderCH Robinson Worldwide (CHRW) dwarfs even other publicly-traded logistics firms in terms of revenue.
Two companies expected to be particularly active are XPO Logistics (XPO) and Echo Global Logistics (ECHO) . XPO has more than $1.5 billion at its disposal for dealmaking. The company spent $59 million on a delivery service earlier this month, but according to industry watchers, has been closing in on a much larger privately held target, with hopes of announcing a purchase soon.
Echo meanwhile has committed more than $65 million to buy seven companies since 2012. UBS Securities LLC analyst Thomas Wadewitz favors the company over rivals because it has "the scale and technology to compete and gain share," but due to its focus on small to mid-sized customers is likely to face less intense competition.
Knight Transportation (KNX) is a more traditional trucking firm, but it has been steadily growing its logistics business and could attempt to do a brokerage deal. The company has historically been an opportunistic acquirer, including an attempted 2013 hostile bid for USA Truck (USAK) at a time when the target was trading at less than 20% of its current price.
The company moved on after USA Truck rejected it, buying Barr-Nunn Transportation for $112.5 million last October. Transport bankers say Knight execs continue to aggressively hunt for targets, and with more than $300 million in potential capacity to do deals even larger targets like Covenant Transportation Group (CVTI) or PAM Transportation Services (PTSI) could be within range.
It's the point in the trucking cycle where strong arguments can be made to justify both buying and selling assets. There are deals on the road ahead.
Must Read:10 Best Freight and Logistics Stocks for 2015
Read more from
: