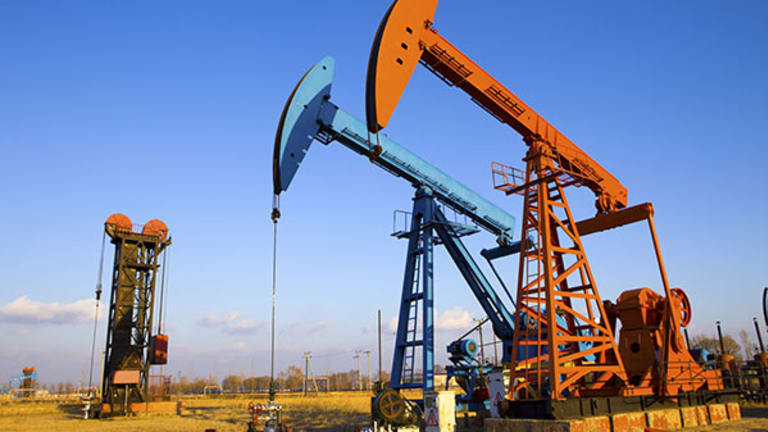 Three Oil-Services Companies Looking to Take Advantage of the Maelstrom
The swoon in prices has sent oilfield equipment and services providers reeling, but Superior Energy, Oceaneering International and Forum Energy could make a killing.
NEW YORK (The Deal) -- The swoon in oil prices has sent oilfield equipment and services providers reeling, with oil and gas explorers and producers laying down their rigs, squeezing them to lower their prices and not giving them much in the way of new business.
Equipment yards are closing, fracking companies are suspending operations and coiled tubing operations are either shutting down or filing for bankruptcy. Layoffs have permeated through the industry, with 20,000 in January alone, according to S&P Capital IQ, from companies including Schlumberger (SLB) , Baker Hughes (BHI) , Halliburton (HAL) , Weatherford International (WFT) , Basic Energy Services (BAS) and FMC Technologies (FTI) .
Field conditions are worse than most believe, Simmons & Co. International analyst John Daniel wrote in a recent report, which showed a photograph of a yard of a major land driller in Odessa, Texas, with 19 rigs stacked, versus just four in early January. The turmoil is bad and it will likely get worse in the coming months.
Sounds bad. But some oil-services companies are looking to take advantage of the tumult. One is Houston-based Superior Energy Services (SPN) , which is led by CEO Dave Dunlap, who was chief operating officer at BJ Services before it was acquired by Baker Hughes during the last downturn in 2009.
Kurt Hallead, an analyst at RBC Capital Markets, said recently that he expects the company to generate $400 million in free cash flow this year and may be hoarding cash for a potential transformational merger or acquisition. He said the company would consider all types of deals at attractive valuations but indicated it has its eye on international opportunities and potential divestitures resulting from the Baker Hughes-Halliburton tie-up.
One investment banking familiar with the industry said Superior is probably considering buying downhole tools and technologies that would help optimize drilling and completion services which would mesh well with the industry s new efficiency mantra. "We will see a lot more targets in North America over the coming several months, and I'm sure they would like to enhance their technology profile and not just add more capacity to what they already have," the banker said.
It's not that Superior isn't suffering like the rest of the industry, particularly in North America in terms of fracking and coiled tubing. Its sales and earnings were slightly off in the fourth quarter. Its margins were lower, it's in the process of rationalizing its cost structure, and it expects to cut capital expenditures this year by at least 35%. Superior is also thought to have put some of its divestitures on hold, as its assets for sale balance declined from $286 million at the end of September to $117 million at year's end, according to Global Hunter Securities analyst Ken Sill. But Sill thinks Superior is well positioned for the eventual recovery in North American spending and the expected relative strength in Gulf of Mexico drilling.
Houston-based Oceaneering International (OII) , which is led by 35-year company veteran Kevin McEvoy, is another company that could be on the buying rather than the selling end of deals. The company s earnings are expected to stand up better than other drilling contractors because of its dominant position in remotely operated vehicles, according to Sill. It also has a strong balance sheet and cash flow, which it's expected to use for either share repurchases or opportunistic acquisitions.
Must Read:10 Stocks Carl Icahn Is Buying
It hasn't wasted any time: Earlier this month, it announced it was buying privately owned ocean-bottom mapping and survey services provider C&C Technologies
Forum Energy Technologies (FTI) has also been acquisitive in this downcycle. Earlier this month, the Houston-based company paid an undisclosed sum for J-Mac Tool, which makes hydraulic-fracturing pumps and pump accessories out of Fort Worth, Texas, and does repairs at service centers in the Eagle Ford and the Permian Basin shales, both of which are in Texas. "Forum s strong financial position allows us to make opportunistic acquisitions in this market," Forum CEO Cris Gaut bragged in a press release about the deal.
These companies will face tough competition for deals, as numerous private-equity firms are looking to pick up distressed oil-services providers and their assets at bargain prices. Potential buyers include generalist funds such as KKR (KKR) and Crestview Partners to energy-specific funds such as Riverstone Holdings and Natural Gas Partners to oilfield services-focused shops such as Intervale Capital and OFS Energy Fund.
Earlier this month, Altos Energy Partners, the former energy practice of Chicago-based Maxim Partners, said it has launched a dedicated private-equity platform in Houston backed by Falcon Investment Advisors to focus exclusively on middle-market energy service companies. It has 37-year Baker Hughes veteran Mike Davis on its team to help it sort through the rubble.
Altos principal Ryan Franco admits it may take some time for opportunities to present themselves. "A stable floor and direction for oil is needed before deals will be actionable and it is at least two to three quarters before private companies need to right-size balance sheets because of liquidity concerns or debt defaults," he said. Some companies aren't waiting.
Must Read:The Easy Oil Is Gone
Read more from: