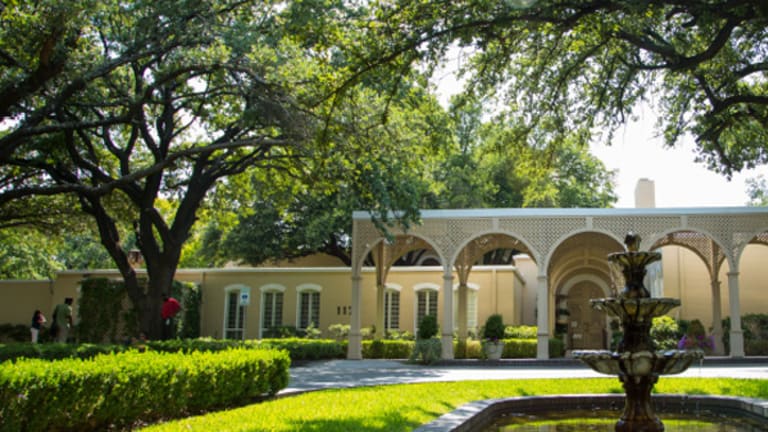 Publish date:
Three Companies Benefiting from Obamacare's Expanded Access to Mental-Health Services
The law made access to treatment for addiction and other problems widely available. More patients with the means to pay for care is creating greater opportunities for providers.
The law made access to treatment for addiction and other problems widely available. More patients with the means to pay for care is creating greater opportunities for providers.
NEW YORK (The Deal) -- Addiction and other mental illnesses have been and always will be part of life in the United States. But until recently, many potential patients couldn't afford the treatment they needed. Obamacare changed that, and providers are moving to take advantage of the expanded market.
According to a report by Harris Williams & Co. on the behavioral-health business published last fall, demand for mental-health services -- including addiction services -- has reached an all-time high and continues to grow. At the same time, the supply of public hospital beds dedicated to mental-health patients is steadily declining.
The report notes that health care reform and changes in reimbursement rules are promoting even greater demand for the services. The Affordable Care Act included mental-health treatment as an essential benefit, opening up care to many previously uninsured individuals who may not have been able to seek help. Harris Williams further suggested that of the people who need care, 54% are not getting it. That confluence -- potential patients getting the means to pay for treatment -- is creating an opportunity for providers.
As a result, behavioral-health companies -- private and public -- have been on the acquisition trail. This past week, Acadia Healthcare (ACHC) - Get Acadia Healthcare Company, Inc. Reportacquired Quality Addiction Management, which operates seven comprehensive treatment centers in Wisconsin, for about $53 million. Acadia has a market capitalization of $4.42 billion.
Acadia -- which is a pure-play provider of behavioral-health services -- previously acquired CRC Health Group from Bain Capital for $1.3 billion. The purchase stands out as one of largest among a number of tuck-ins in the area.
Since going public last year, American Addiction Centers has drawn the interest of investors, trading at $31.73 on Friday morning. The company -- which trades under the name AAC Holdings Inc. (AAC) - Get AAC Holdings, Inc. Report -- originally priced its shares at $15 in advance of its IPO last fall. AAC now has a market cap of $658.8 million.
Universal Health Services (UHID) is another large player. The company boasts a market cap of $11.41 billion and is the largest facility-based behavioral-health provider in the country. It operates acute care, partial hospitalization, outpatient and residential programs in a number of areas including addiction, chemical dependency, depression and psychotic diagnoses.
Must Read: Jim Cramer's 4 Best Stock Picks for the Health Care Sector
Private companies are also making waves in the market. Private equity-backed Elements Behavioral Health -- which owns Promises Treatment Centers, famous for a celebrity clientele including Britney Spears and Lindsay Lohan -- is on the auction block. Elements is owned by buyout shop Frazier Healthcare and venture-capital firm New Enterprise Associates.
The company is in the late stages of a sale process and is said to be considering a public offering if it is unable to find a suitable sponsor candidate, according to industry sources. Elements focuses on alcohol, drug and sexual addiction, as well as eating disorder treatment and other services.
The market is expected to continue to consolidate 2015. Public and private companies should continue to roll up smaller treatment centers that specialize in addictions and illnesses across the country. And as those consolidators become larger with purchases, they become targets for the big players in the industry.
Must Read:Obamacare Prices: A Look Under the Hood at Health Care Costs
Read more from
: