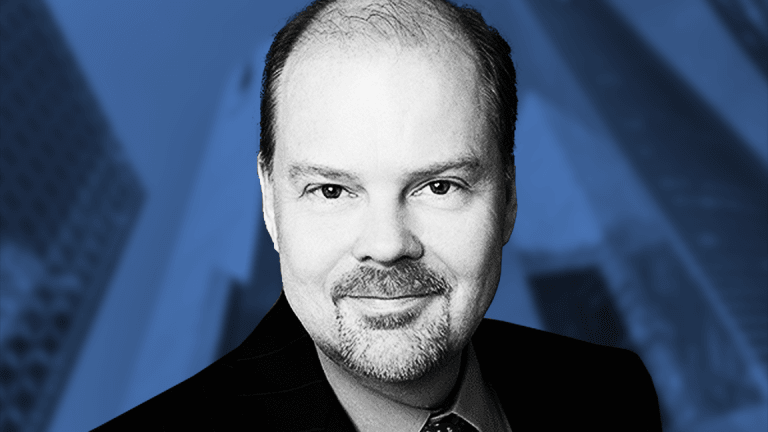 Three Activist Hedge Funds to Watch
The titan's of activism, BIll Ackman, Nelson Peltz and David Einhorn Had a forgettable 2017, return-wise. But take a look at the double-digit gains produced by a real-estate focused activist, an Ackman protégé and one insurgent based in San Francisco.
In a year where some of the biggest names in activism—Nelson Peltz, David Einhorn, and Bill Ackman to name a few —had less-than-stellar returns, a few less-known activist hedge fund managers performed surprisingly well.
Leading the pack was sometimes-activist investor Voce Capital Management's Daniel Plants, with 19% returns for the year, according to a person familiar with the situation. Also, real estate-focused Jonathan Litt and his Land & Buildings Investment Management returned 13.2% for 2017, while Ackman protégé, Scott Ferguson, and his Sachem Head Capital Management produced just under 13%, he said.
Here are some other winners and losers of 2017.
San Francisco-based Voce's performance last year was driven by a combination of traditional long investments and activist-driven campaigns, the most memorable of which involved Plants' insurgency at Air Methods Corp. The emergency medical helicopter operator sold in March to buyout shop American Securities LLC for $2.5 billion under pressure from Voce. 
Plants waged a one-and-half year public activist campaign to have Air Methods consider selling itself to a private equity buyer, as all its major competitors had done. In 2016, his fund settled with Air Methods, which agreed to add a Plants-backed director to its board. In 2017, Plants launched a second director-election contest, this time seeking four seats including one for himself. However, the contest never concluded—Air Methods sold itself first.
Voce's biggest success of 2017 was his investment in Cutera Inc. (CUTR) - Get Free Report , a medical device maker. The activist investor first allocated capital to the medical device maker in 2015 at an average price of $9.50 a share, significantly below its recent trading price of $49 a share. Plants scored a directorship at Cutera in 2015 and by 2016 was promoted to chairman of the board after the company's founder, chairman, and CEO, Kevin Connors, was replaced by James Reinstein, a medical technology executive. Voce at one point held more than 5% stake in Cutera and now owns about 1.5%, with no immediate plans to exit the position.
Another activist campaign last year involved Analogic Corp., (ALOG)  a medical imaging and aviation security technology that reached a settlement with Plants in October to expand its board and install the shareholder's board candidate. Nominee Joseph Whitters, a consultant with Frazer Healthcare Partners, came on a few months after Analogic announced in June that it was planning to explore strategic alternatives. In September, Analogic said it had initiated a process "for the sale of the entire company to maximize stockholder value on an accelerated timeline." It also disclosed that Citigroup Inc. (C) - Get Free Report  had been retained as a financial adviser on the review.
Expect Plants to be watching closely to see if a deal is reached. Beyond Air Methods, a number of other companies have sold under pressure from Voce, including Oplink Communications, Obagi Medical Products Inc., and Solta Medical Inc. Solta and Obagi were both sold to Valeant Pharmaceuticals International Inc. for significant premiums, helping drive Voce's returns.
Land & Buildings' Litt also employed a lot of activism to drive returns in 2017. Litt and Saks Fifth Avenue department store owner Hudson's Bay Co. (HBC)  in December reached a temporary cease-fire, at least until the company's next annual meeting in June. But expect Litt to be intensely focused on whether HBC decides to accept an unsolicited $3.5 billion offer it received from Austria investment firm Signa Holdings GmbH for its German department store, Galeria Kaufhof.
Land & Buildings is also heavily involved in another campaign at Taubman Centers Inc. (TCO) - Get Free Report , where Litt last year narrowly lost a fight to unseat the mall operator's CEO and Chairman, Robert Taubman. L&B subsequently launched another boardroom shake-up effort, which was canceled after Taubman Centers agreed to de-stagger its board and bring on new directors ahead of its 2018 annual meeting. It's unclear how much success Litt will have here in 2018—the Taubman family has a considerable advantage in the form of a 30% stake in the company. However, Litt received some high-profile support in November, when the 800-pound gorilla of activism, Elliott Management's Paul Singer, acquired a 3.8% position, with a push to have the mall operator consider a sale.
Sachem Head's Ferguson also had a busy 2017, with roughly $4 billion in assets under management. Ferguson is reaching across the Atlantic with his latest activist campaign, urging Whitbread plc to break-up its Costa Coffee and Premier Inn hotels businesses, according to a person familiar with the situation.
In February, Autodesk Inc. (ADSK) - Get Free Report  reached a settlement with Sachem Head to replace its CEO, in a move that came less than a year after it had struck a deal to put Ferguson and two other new directors on its board. Ferguson stepped down from the board in June after the company installed a new CEO by promoting Andrew Anagnost for the job.