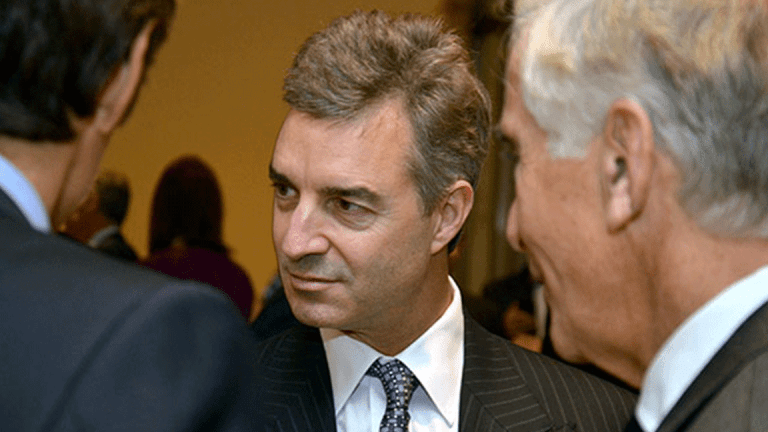 Activists Third Point, Jana Could Push for a Pinnacle Sale
With a director nomination deadline approaching fast, an auction process and sale to Conagra or director-election proxy war could be next.
A wolf pack of high-profile activists appears to be accumulating shares in Pinnacle Foods (PF) , all of which suggests that a sale of the packaged foods company to Conagra Brands Inc. (CAG) - Get Report or a boardroom brawl could be next.
At issue is a Reuters report, citing sources, on Friday suggesting that activist Daniel Loeb of Third Point LLC has been accumulating shares in Pinnacle Foods and is seeking a meeting with the packaged food company. A significant accumulation by Loeb would come after Jana Partners Barry Rosenstein - the aggressive activist behind the Amazon.com-Whole Foods hookup - has already been accumulating shares over the past couple quarters. According to securities filings, Jana Partners hiked its stake to 1% in the quarter ending Sept. 30 from 0.6% in the quarter before that. The activist fund had held a significant Pinnacle position in 2015 before liquidating it. 
Either Rosenstein or Loeb could launch a director-election battle to drive a deal. And there is a good chance that is what they are seeking.
"We believe Third Point is likely to push for a sale of PF," Jefferies analysts said in a report Monday. "We view PF as one of the best-managed companies in our universe and as such don't see Third Point pushing for a management shake-up. We could see them pushing for a sale given how ripe the frozen category is for consolidation and the fact that PF's size limits its ability to be the acquirer of choice in the category."
Jefferies analysts note that they believe that Conagra Brands is one of the natural buyers because the Chicago-based packaged foods giant has about $2.5 billion in tax loss carry-forwards remaining that it could use to sell non-core assets at the same time that its strong balance sheet provides significant "dry powder" for acquisitions like Pinnacle. Analysts at Jefferies envision an $80 a share takeout price for PF, significantly more than its recent $62.35 a share price.
Both activists have employed proxy wars to drive change and M&A activities in the past, so there is no doubt that they wouldn't consider doing so again at Pinnacle Foods.
For example, Third point has launched seven proxy contests and threated seven others since 1997, according to FactSet. Loeb's most recent contest was a director-fight at Sotheby's in 2014 that was settled when the auction house expanded its board and added three nominees offered by Loeb's fund. Jana Partners has launched eight proxy fights and threatened 11 others since 2001. Third Point and Jana have launched 62 and 60 campaigns respectively.
A boardroom battle could emerge soon if no auction process is announced. The deadline to nominate dissident director candidates at Pinnacle for an annual meeting in May is Feb. 22.
A Third Point spokesperson declined to comment.
More of What's Trending on TheStreet: