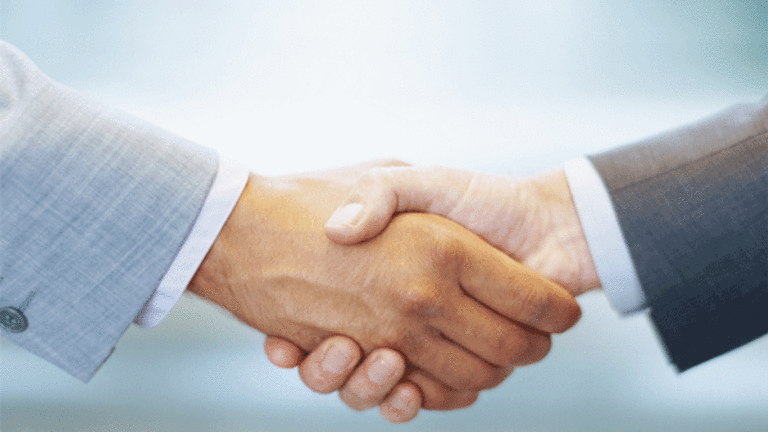 TheDeal: Newsweek Fire Sale Hindered by Liabilities
IAC/Interactive's sale of Newsweek is made difficult by $30 million in subscriber liabilities.
NEW YORK (
TheDeal
) --
IAC/InterActiveCorp
(IACI)
's News_Beast unit confirmed this week that it's already entertaining takeover bids for Newsweek within the first half year of its becoming a digital-only publication.
Tina Brown, Daily Beast's founder and Editor-in-Chief, and Baba Shetty, CEO of News_Beast (formerly The Newsweek/DailyBeast Co.), tried positioning the exploration of strategic alternatives for the 80-year-old newsweekly as more a look-see opportunity than the fire sale it's almost certain to be.
Also see: Tesla's Hazard Lights Are Flashing
"
IAC chairman Barry Diller has made the point that this process is about exploring options," the leadership duo wrote in a memo to News_Beast staff, responding to sale reports that first appeared in Variety. "We will only do this sale if it reflects the value we've created."
Few magazine insiders saw it that way, however, especially in light of Newsweek's $30 million or so in deferred subscription liabilities. This is what News_Beast must legally deliver to existing Newsweek subscribers in future issues or in a reasonable make-good publication or in cash.
An alternative would be bankruptcy, which would reduce these subscribers to unsecured creditors without much recourse. But as long as IAC seeks a sale of Newsweek, the liabilities will stand and the issue will most likely be how many millions Diller must pay for someone to take Newsweek and its attendant liabilities off his hands.
That there will be a someone isn't in serious doubt. At a small Newsweek reunion last week, some former staffers talked about trying to buy the newsweekly themselves, before even knowing it would soon be for sale. "Maybe Barry was having a drink in the back," one of them joked Wednesday, "and overheard."
A more likely scenario, according to Martin Walker of the magazine consultancy Walker Communications, would feature new money from new media. The precedent here is The New Republic when, a little over a year ago, Facebook Inc. co-founder Chris Hughes became the majority owner of the political journal in a quest, he told The New York Times, to protect "high-quality long-form journalism."
Also see: Three Social Media Stocks Upgraded
Newsweek wouldn't have to limit its journalism to long-form or, for that matter, to politics. As another magazine veteran put it, what's critical is the new owner "gets out from under Tina's editorial budget, puts together some very smart young journalists and creates something closer to The Week than any previous version of Newsweek."
Those previous versions of Newsweek also include some rapid-fire ownership changes, beginning with the Washington Post Co.'s sale of the title to audio pioneer Sidney Harman in 2009. Harman put Newsweek into a joint venture with IAC in 2010, then died in 2011. His estate stopped funding its half of the JV in 2012, thus setting up yet another sale in 2013.
Also see: Housing Market Rises Halfway Back to Normal -- With No Bubble In Sight
Still, in processing the most recent turn of events, observers couldn't help wondering what it meant for Diller's relationship with Brown, whom the IAC chairman set up in the Daily Beast business in 2008. Last month, in a Bloomberg television interview, Diller called IAC's Brown-led charge to buy Newsweek "a mistake."
To Walker, at least, Diller's impolitic remark served as strike one for Brown. And the fact that Diller's now "bailing," the magazine consultant continued, could reasonably be interpreted as strike two.
Written by Richard Morgan in New York