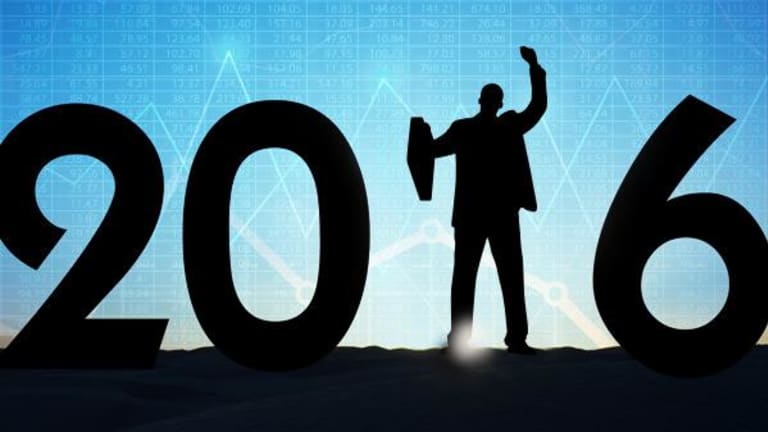 The Deal's M&A League Tables for 2016: A Solid Sequel to a Blockbuster
After a decent year, Trump looms large over M&A activity, cross-border deals especially. The Deal, TheStreet's sister publication for dealmakers is out with its 2016 ranking of advisers.
Unlike most of the U.S., dealmakers did not succumb to election-year hysteria in 2016.
Instead, they tuned out a contentious campaign and followed up a record-shattering 2015 with a performance that was very strong by historical levels--in dollar volume, the third-best since 2000, with 958 intra-U.S. deals of $100 million worth a total of $1.2 trillion, according to Dealogic. The question now is whether the momentum will continue under President Donald Trump.
The new administration could have an especially profound effect on what was perhaps the most noteworthy aspect of last year's U.S. M&A market: the fervent participation of foreign buyers. Inbound M&A hit record levels in 2015 and increased another 16% in deal value and 12% in deal volume last year even as the dollar rose significantly against the euro and the pound, and the federal government acted to reduce the tax advantages for U.S. companies to reincorporate abroad through M&A.
Even though the dollar value of intra-European M&A fell by more than a third last year, European buyers continued to snap up U.S. assets at a pace not seen since the mid-aughts, led by Bayer's $66 billion agreement to buy Monsanto (MON) ; Linde's $32.5 billion agreement to buy Praxair and Groupe Danone's $12.5 billion deal for WhiteWave Foods.   
Sullivan & Cromwell, ranked fourth among law firms in number of of deals last year, advised Bayer and Praxair, while Wachtell, Lipton, Rosen & Katz, ranked 12, advised Monsanto and Groupe Danone. Skadden, ranked first, advised WhiteWave. Morgan Stanley, ranked second among banks in number of of deals, advised Monsanto, Linde and WhiteWave, while Credit Suisse Group counseled Bayer and Praxair, and Goldman Sachs, ranked second, gave advice to WhiteWave.       
European companies accounted for less than half of U.S. inbound M&A. China was a major factor, with Anbang buying Strategic Hotels and Resorts from Blackstone Group (BX) - Get Free Report for $6.5 billion and Haier Group paying General Electric (GE) - Get Free Report $5.4 billion for its appliance business. South Korea's Samsung Electronics agreed to pay $8 billion for Harman International Industries (HAR) . Faced with a declining market at home, Japanese corporates have been buying aggressively overseas for several years.
Harman tapped JPMorgan Securities, first among banks in 2016, and Lazard, ninth, with Wachtell on the legal side, while Samsung used Evercore Partners, eighth among banks, and Paul Hastings LLP. Blackstone used Simpson Thacher & Bartlett, sixth among law firms, while Anbang tapped Skadden. 
Trump argued throughout his campaign that the U.S. has been outsmarted on trade policy, particularly by China and Mexico, which could make acquisitions dicey for Chinese companies, especially in industries such as semiconductors that are perceived as strategically important. But other U.S. companies need the capital that Chinese buyers are willing to provide, as challenged long-term care insurer Genworth Financial (GNW) - Get Free Report did in agreeing to sell to China Oceanwide Holdings Group for $2.7 billion in October.
While foreign buyers were active here, U.S. companies continued a four-year trend by spending more money on European purchases last year than they ever have, paying a combined $211 billion for 138 targets according to Dealogic, the source of all numbers in this story. (All figures are for deals of $100 million or more.) One impetus for the dealmaking in Europe is the cash that many U.S. companies have trapped offshore and are unable to repatriate without paying taxes. If the Trump administration is able to engineer a tax holiday on foreign earnings, much of that money will come back to the U.S., in theory to be reinvested here, though at least some of it will probably be used for acquisitions and returned to stockholders in the form of dividends.
The extra cash could buoy an already healthy M&A market. The technology sector led that market with a strong year, its second-best ever after 2015. The headline deals came in semiconductors and software, though the pervasiveness of tech in the economy was clear in a host of smaller transactions where companies from outside Silicon Valley snapped up technology relevant to their businesses.
Qualcomm's
(QCOM) - Get Free Report
$47 billion agreement to buy NXP Semiconductors
(NXPI) - Get Free Report
led the list of chip deals, which also included Analog Devices'
(ADI) - Get Free Report
$14.8 billion merger with Linear Technology
(LLTC)
and Broadcom's
(AVGO) - Get Free Report
$5.5 billion agreement to buy Brocade Communications Systems
(BRCD)
. In December, Tianjin Tianhai Investment completed its $6 billion purchase of Ingram Micro. Chinese entities may have more difficulty winning national security approval for semiconductor deals in the Trump administration, though there's no shortage of possible targets in the sector and the consolidation wave should persist.
On the software side, Oracle (ORCL) - Get Free Report bought  NetSuite for $9.3 billion, and Micro Focus International (MCRO) - Get Free Report paid $8.8 billion for Hewlett-Packard Enterprise's (HPE) - Get Free Report noncore software assets, but the big news was the return of private equity firms as major acquirors. Thoma Bravo and Vista Equity Partners have both had great success investing in middle-market software companies and have started to make larger purchases. Last year, Vista bought Marketo for $1.8 billion and Cvent and Infoblox for $1.6 billion apiece and teamed with Bain Capital to buy Vertafore for $2.7 billion from TPG Capital. Other PE shops have also become more active in the space; for example, Apollo Global Management (APO) - Get Free Report and Searchlight Capital Partners agreed to pay $4.3 billion for Rackspace Hosting. At the intersection of technology and healthcare, Hellman & Friedman bought Multiplan from Starr Investment Holdings and Partners Group for $7.5 billion.  
Qatalyst Partners, 22nd among the banks but a dominant player in tech, advised NXP, Linear Technology and NetSuite. Qualcomm used Paul, Weiss, Hastings, Janofsky & Walker, 11th among law firms, and Cravath, Swaine & Moore, 14th, for legal counsel, and Goldman, Evercore and Centerview Partners, 16th among the banks, for banking advice. Broadcom relied on Latham & Watkins, third among the law firms, and on the banking side Credit Suisse, Barclays Capital, fourth among the banks, and BMO Capital Markets, 19th. Wilson, Sonsini, Goodrich & Rosati, 17th among the law firms, advised Brocade, Marketo and Cvent, and Jones Day, ninth among the law firms, advised Linear Technology.
Software PE could be a trend that persists, since there is a cadre of large, well-capitalized buyers that need new products and a large group of public software companies that have strong products and stable revenue streams but only modest growth. And as software has become an integral part of most industries, buyout shops have become more comfortable in the sector.  
The overall numbers for PE activity in both the U.S. and Europe are on par with those for each of the previous three years, suggesting that the buyout business has reached a steady state of activity in an era of low interest rates and active corporate acquisition programs. Large public company buyouts have become rare; Apollo's $6.93 billion purchase of ADT, the biggest of 2016, was less than the Multiplan deal, a secondary buyout, and modest compared to the mega-buyouts of 2005-07. Many of those buyouts haven't performed well, suggesting that the current equilibrium isn't all bad for PE.   
Healthcare M&A fell significantly from 2015's stunning levels; the $188 billion in deals announced last year was 44% of 2015 dollar value though still quite healthy by historical standards. The uncertain fate of the Affordable Care Act--Obamacare--may chill dealmaking in the sector, though the continued need of large pharma companies for new product will continue to generate activity.
Action Alerts PLUS, which Cramer co-manages as a charitable trust, is long GEA, NXPI and HPE.