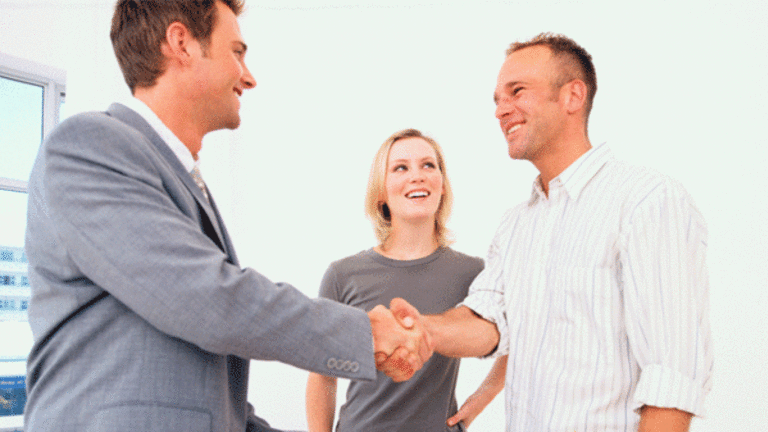 At a time when even the mighty Apple Inc. (AAPL) - Get Apple Inc. (AAPL) Report isn't safe from activist investors, a few companies remain seemingly impervious to attacks by dissident shareholders. Why?
Well, the best offense is a return to shareholders that beats stock indices and the company's peers, along with management belief that being engaged with stakeholders is a good thing.
Still, even a relatively well-run company can be hit by shareholder unrest. Dan Loeb's Third Point LLC this month came out with an agenda for Amgen Inc. (AMGN) - Get Amgen Inc. Report to split in two, separating its R&D from its established brands. Despite the company's strong share price, up nearly 38% year-to-date, its total return over the past two years has lagged peers, giving credence to the activist's contention that it should split up to unlock value.
That doesn't explain why some apparently juicy targets escape activists' wrath. Sometimes, the presence of a highly regarded chief executive can keep them at bay. But the more common answer is regulation.
There are whole sectors in which companies can rest assured that they are highly unlikely to be targeted by an activist. Those industries are still governed by the kind of regulatory constraints that have disappeared in other industries.
One observer said that in an era of de-regulation, some of the checks on activists that existed a couple of decades ago aren't in place anymore. For example, ownership limits on media companies that might have acted as a deterrent have been, by and large, done away with. And some of what is driving activists to look at companies once considered off-limits is the large amount of money flowing into the strategy.
Event-driven funds, which include those that employ activist strategies to push for corporate change, saw $11.4 billion in new capital in the third quarter, bringing year-to-date inflows to $27.1 billion and total capital allocated to the strategy to $756 billion, according to Hedge Fund Research Inc. Overall, hedge fund inflows were at a new record, finishing the quarter at $2.82 trillion, an increase of $18 billion over the prior quarter — All of which means that invulnerable companies are few and far between. So even boards running companies safely situated behind a regulatory moat should keep it well stocked with alligators.
The first fortified sector is, not surprisingly, regulated utilities. Their rates are set by locally controlled regulators where politics rule, which means there isn't much for an activist to say about what can be done about improving performance, or even selling the whole company. Because what the local regulator says, goes. As one industry insider put it: If an activist comes in, all the utility has to do is whisper in the state regulator's ear that the deal is bad for customers, and the deal is dead. Which makes it a big waste of time for activists, that industry insider said.
For instance, in 2011, Entergy Corp. (ETR) - Get Entergy Corporation Report tried to sell its 15,000-mile transmission business to ITC Holdings Corp. (ITC) for nearly $1.8 billion at the behest of federal regulators. That deal was scuttled after Mississippi regulators weighed in — typical of federal-state tensions in the business. No amount of weighing in from an activist would have changed that outcome.
An activist might try to get a regulated utility to spin off smaller assets, the insider said, as the regulator doesn't get involved in those transactions. However, as soon as the asset is a big part of the business, the regulator can and usually will step in.
One industry observer described a circumstance in which a deal has been struck, but a regulator is demanding rate caps and job assurances that increase the cost of the deal. An investor could press the acquirer to put more money in because the deal might be that good.
An example of where an investor might have made a difference was Chicago-based Exelon Corp.'s (EXC) - Get Exelon Corporation Report $12.6 billion bid in 2004 for New Jersey's Public Service Enterprise Group Inc., which eventually failed because Exelon walked away when it deemed the regulator's demands to be too expensive. Exelon went on to clinch a $7.9 billion 2011 deal for Constellation Energy Group Inc., which gave it a similar footprint in the mid-Atlantic region.
But when it comes to regulated companies that own unregulated merchant power plants, then, anything goes. Indeed, that's exactly what happened when Carl Icahn went after Dynegy Inc. (DYN) . And it's playing out more recently at Atlantic Power Inc. (AT) - Get Atlantic Power Corporation Report , where this month activist Clinton Group Inc. told the company to restart a called-off sale process.
Elsewhere, highly regulated financial institutions operate under a strict cap on nonbank ownership and limits on the number of directors an activist can get on the board. But there are specialists in banking activism, such as Joseph Stilwell of Stilwell Value LLC and PL Capital LLC's Richard Lashley, who focus on small, community banks. In those cases, the activists are content to get a seat or two on the board in their efforts to have them combine with their community banking peers.
Biotech is another sector activists avoid, industry insiders said, because the companies live and die on their Food and Drug Administration trials. The regime creates uncertainty that hedge funds, with their need for outsize returns to pay back their own investors, can't afford.
"People understand there's almost a binary nature to those companies," one industry observer said. "Investors who buy in to those companies understand they can't just go by current performance."
Yet there comes a point in a biotech's lifecycle when an activist could become interested, even in a small company. Where the company is sitting on a lot of cash waiting to commercialize its drug, but doesn't get Phase III approval and, consequently, doesn't have a blockbuster product to sell to big pharma, an investor might be interested in what it's going to do with all that money, said Damien Park, managing partner of Hedge Fund Solutions. Or the biotech company has grown but not far enough, which was the case at Forest Laboratories Inc. Icahn lost several proxy fights at the drug company trying to convince institutional investors Forest couldn't do it on its own — especially with some of its blockbuster drugs falling out of patent. With persistence, however, Icahn finally landed board seats, and the company sold earlier this year to Actavis plc (ACT) - Get AdvisorShares Vice ETF Report for $25 billion.
Forest Laboratories brings up another facet of the untouchables theme: Those companies where top management has the torque with investors to persuade them of their vision for the company, despite an activist trying to push an opposing vision. One industry observer noted that CEO Howard Solomon had delivered enormous shareholder value during the first part of his tenure at Forest, a point the company kept pushing through three consecutive Icahn contests — the corporate raider got one seat on the board in the second year he mounted a campaign and settled before starting a campaign in the third. Last year, Solomon finally retired, leading to the eventual sale of the pharmaceutical concern.
The same may be the case at Cracker Barrel Old Country Store Inc. (CBRL) - Get Cracker Barrel Old Country Store, Inc. Report , where Sardar Biglari has been tilting at management since 2011, losing four campaigns in a row, which industry observers said is partly a tribute to CEO Sandra Cochran. A total return to shareholders of 192.2% over three years has not hurt the company's cause.
Something else a CEO can do if he or she is in an activist's sights: let institutional investors fear they might lose access to top management if activist-backed directors gain board seats, or even lose the person guiding the company through big changes. That was part of the resistance Starboard Value LP's Jeff Smith met in his 2012 fight to get directors on the AOL Inc. (AOL) board, industry insiders said. CEO Tim Armstrong was very good at selling his vision. Whether investors made the right decision is a question of how shareholder value is defined: Though total return to shareholders is up almost 42% in the past two years, AOL still lags most of its peers. One person involved in activist campaigns said that the same thing applies to CEOs as to activist campaigns: the market speaks volumes.
"If the CEO is respected, admired, held an awe, then, of course, that's the conclusion, not the premise," that person said.
Still, investors can let their feelings about management be known through advisory votes on executive pay packages.
According to ISS' voting analytics database, of the 2,441 companies in the Russell 3000 Index that had say-on-pay proposals so far this year, 188 received less than 70% approval (usually it comes in at greater than 90%). Of those, 29% received so little shareholder support that they failed to pass.
Yet companies and management have less and less to be sanguine about these days as activist campaigns ramp up more frequently. The once untouchables are very touchable, and there are more former chief executives around to tell that tale.
-- Amanda Levin contributed to this story