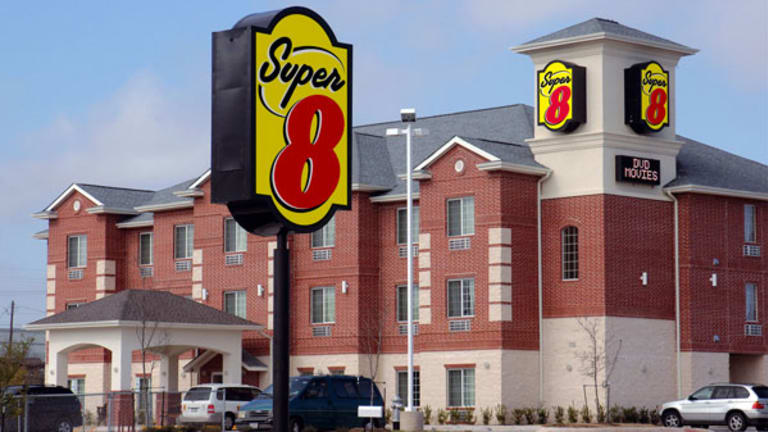 Retail Is Falling Apart, but At Least You Could Still Find a Job as a Hotel Receptionist
The government reports that retail lost 30,000 jobs in March, in line with Chapter 11 filings.
The weak U.S. jobs report for March was just another harsh reminder that retail, the industry once booming with job opportunity, is dying. And the bad employment news is in line with trends in corporate bankruptcies.
On Friday, April 7, the The U.S. Bureau of Labor Statistics reported that 30,000 retail jobs were lost in March, after the sector saw 31,000 vanish in February. The department reported that employment in general merchandise stores - examples being Target (TGT) - Get Target Corporation Report and Walmart Stores (WMT) - Get Walmart Inc. Report - declined by 35,000 and has fallen by 89,000 since its most recent high in October.
Retail is leading all sectors so far this year with 38,464 announced job eliminations, 4,084 of which occurred in March. First quarter retail job cuts are 19% higher than the 31,832 losses announced in the same period last year, according to outplacement consultancy Challenger, Gray & Christmas.
Bankrate.com senior economist Mark Hamrick told The Deal that the report did not surprise him, given the current diminishing state of the retail.
"It's one of those things that ends up being obvious," Hamrick said.
Retail has been in decline for awhile now but over the past few months, the number of Chapter 11 filings and store closures within the sector have kicked up.
On Tuesday, April 4, discount shoe store chain Payless ShoeSource Inc. became the latest major retailer to fall to insolvency. The company joined a growing list comprised of everyday value price department store operator Gordmans Stores (GMAN) - Get Goldman Sachs Motif Manufacturing Revolution ETF Report (March 13), sporting goods retailer Gander Mountain (March 10), RadioShack successor General Wireless Operations (March 8), appliances, electronics and furniture retailer HHgregg  (March 6) and ready-to-wear products designer and seller BCBG Max Azria Global Holdings (Feb. 28).
Plus, The Deal's sister paper TheStreet has been monitoring the retail store closures and found that 17 major retailers have shuttered or are in the process of shuttering massive amounts of locations, including Sears Holding (SHLD) , which also recently admitted it may not be able to continue as a going concern.
Hamrick commented that he "wouldn't want to bet on Sears."
"The in-store experience is only going from lackluster to worse," he said. "It's not a matter of whether Sears and Kmart stores will disappear, it's a matter of when."
All of the struggling retailers have blamed their troubles on the same widely-reported issues: slowing foot traffic at malls, increasing labor and rent costs and the growing competition from e-commerce titans like Amazon.com (AMZN) - Get Amazon.com, Inc. Report.
Amazon is a holding in our Trifecta Stocks portfolio. Learn more now.
"It's troubling to anyone who has relied on jobs in retail," Hamrick said, as he expects this trend of job losses to continue.
Hamrick said during the financial crisis of 2008, many turned to retail to try to find jobs. Now, the decline in the industry is only "supporting the likes of Amazon" which is gaining those workers in its warehouses.
Still, Hamrick pointed out that warehouse jobs require a lot of physical labor, which some people cannot endure.
He said laid-off retail workers looking for a similar position may find an opportunity in leisure and hospitality. A receptionist job at a hotel could be a good option.
Meanwhile, the Bureau of Labor Statistics also reported on Friday that a mere 98,000 jobs across all industries were added to the economy in March, sharply lower than the 180,000 economists had anticipated. In February 219,000 jobs were created. 
One bright spot was the unemployment rate, which hit a low of 4.5% in March, down from the 4.7% recorded in February.