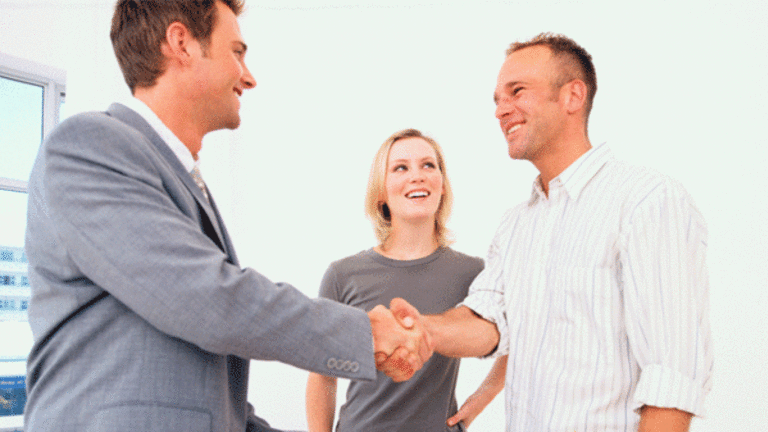 The Deal: Western Digital Dives Deeper Into Flash Storage
The $685 million acquisition of Virident Systems is data drive maker's third purchase since June.
The $685 million acquisition of Virident Systems is data drive maker's third purchase since June.
NEW YORK (
) -- Data drive maker
Western Digital Corp.
(WDC) - Get Report
will acquire VC-backed flash storage business
Virident Systems Inc.
for $685 million, the companies announced Monday, Sept. 9.
The deal underscores the heightened interest in development of flash storage technology in recent years by both venture capital and large strategic players, such as
EMC
(EMC)
,
Hewlett-Packard
(HPQ) - Get Report
,
Dell
(DELL) - Get Report
and others, as flash memory deployments increase in corporate networks and data centers.
"Virident brings key experience, advanced technology, and leading products into the fold to strengthen this effort. We are a market- and customer-driven company and will continue to look for ways in which to innovate and add value in the changing digital marketplace," said Western Digital president and CEO Stephen Milligan on a Monday conference call discussing the deal.
Milpitas, Calif.-based Virident was founded in 2006 and employs about 175 people, including 120 engineers. About 75 of these are software developers, Western said.
The target holds about 75 patents and has some operations in Bangalore, India. Its technology has virtualization, database, cloud computing and Web applications. The transaction gives the target a $645 million enterprise value less its expected cash on hand at the deal's closing.
Virident CEO Mike Gustafson will join Western as senior vice president and continue to lead Virident while reporting to Mike Cordano, president of subsidiary HGST, the buyer said. Western Digital will fold the target into HGST.
The deal, which should close in the fourth quarter, expands Virident's presence in enterprise solid-state drives, Western said. The market for these drives is predicted to grow from $2.5 billion in revenue worldwide in 2012 to $7 billion in sales by 2017, according to a May 2013 report from market research firm International Data Corp.
"After continued study of this space, HGST concluded that solid-state memory for the enterprise and cloud is a strategic high-growth opportunity for it and its customers," said Milligan on the conference Monday.
Western in December 2008 inked a development agreement with
Intel
(INTC) - Get Report
to build solid-state technology, "to create a presence and then seize the opportunity," said Cordano on the conference call. "We saw the potential for enterprise SSD's, when they were still in a nascent state," he added.
Western Digital's most recent significant deal was its $340 million purchase of solid-state drive manufacturer
sTec
(STEC)
on June 24. A month later, Western bought Lincoln, Mass., storage software business
VeloBit
for undisclosed terms.
"This acquisition is a logical portfolio addition to the previously announced acquisitions of sTec and Velobit in our view," wrote Robert W. Baird & Co. analyst Jayson Noland Monday of Virident. "WD expects the recent Virident, VeloBit, and sTec acquisitions to be jointly accretive by early 2015. We estimate the Virident revenue run-rate at $50 million to $100 million. This deal was likely competitive and appears expensive on a revenue multiple basis, particularly given some sTec IP overlap."
Western also made capital investments in the space; in March it was part of a $45 million Series B financing for San Jose, Calif. solid-state drive maker
Skyera
.
Solid-state flash drives, which operate electronically, without moving parts, are said to perform better than magnetic drives with spinning disks.
RBC Capital Markets Corp.
advised Western Digital, while Steve Miller, Jack MacDonald, Michael Altmin, Nicholas Tuosto, Fred Luminoso, Chase Thomet, and Michael Chang of
Bank of America Merrill Lynch
advised Virident on the deal. William Sorabella and Stefanie Wool at
Kirkland & Ellis LLP
were counsel to RBC on the deal.
Investors in Virident include
Hercules Technology Growth Capital Inc.
,
Artiman Management LLC
,
Sequoia Capital
,
Intel
, and
Cisco Systems
(CSCO) - Get Report
.
Virident didn't return calls.
Western Digital shares rose 60 cents, or 0.92%, to $65.59 on Monday afternoon.
Written by Thomas Zadvydas