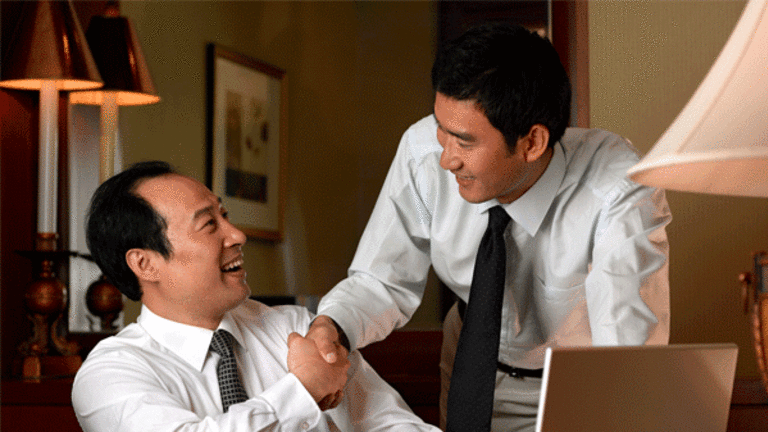 The Deal: Vivendi's Activision Sale Stalled
The games company must seek minority shareholder approval for a two-stage $8.2 billion stock sale by its French controlling shareholder.
NEW YORK (
) --A Delaware court has slapped an injunction on
Vivendi's
plan to sell an$8.2 billion stake in
Activision Blizzard
(ATVI)
back to the video game maker and its management.
The ruling follows a challenge to the deal, filed last week, by a minority shareholder who successfully argued that the transaction should be subject to approval by a majority of Activision's minority shareholders.
Vivendi in July agreed to sell a 49.1% stake in Activision, leaving the Paris-based group with an about 3.9% holding. The deal involved the sale of 429 million shares in Activision to the Santa Monica, Calif.-based company, and 172 million shares to ASAC II LP, an investment consortium led by Activision CEO Bobby Kotick and co-chairman Brian Kelly.
"The Delaware Chancery Court, in Hayes v. Activision Blizzard, Inc., preliminarily enjoined the previously announced concurrent transactions between the Company
Activision and ASAC II LP, on the one hand, and Vivendi SA, on the other hand, halting the closing of the transaction unless the injunction is modified on appeal or the transaction is approved by a stockholder vote of the non-Vivendi stockholders," Activision said after the market closed on Thursday, Sept. 18.
The maker of
World of Warcraft
and
Call of Duty
video games said it remained committed to the deal and "is exploring the steps it will take to complete the transaction as expeditiously as possible."
The injunction raises the prospect that the deal will not close by an Oct. 15 deadline, after which any of Vivendi, Activision or ASAC II have the option to terminate their agreement. Unless Activision wins an appeal against the injunction it will have to call an extraordinary general meeting, a process that usually requires 60 days' notice.
A vote amongst non-Vivendi shareholders is likely to approve a deal that was struck at $13.60 per share, about 5% below Activision's Wednesday closing share price of $17.15.
"We see a modest risk that Vivendi sees it left money on the table from the original transaction and seeks to modify the purchase agreement," Bank of America Merrill Lynch analysts Justin Post and Ryan Gee wrote Thursday. "However, we still think Vivendi has few other options without a willing buyer."
Vivendi's agreement to sell its Activision stake is part of a disposal program that is repositioning the French conglomerate as a pure-play media group. Vivendi has also sold a majority stake in Maroc Telecom SA and last week announced that it will split its supervisory board in preparation for a spinoff of French telecommunications unit Société Francaise du Radiotelephone SA, or SFR.
Shares in Vivendi traded Thursday morning in Paris at ¿17.59 ($23.83), up ¿0.14, or less than 1% on their Wednesday close.
--
Written by Paul Whitfield In Paris