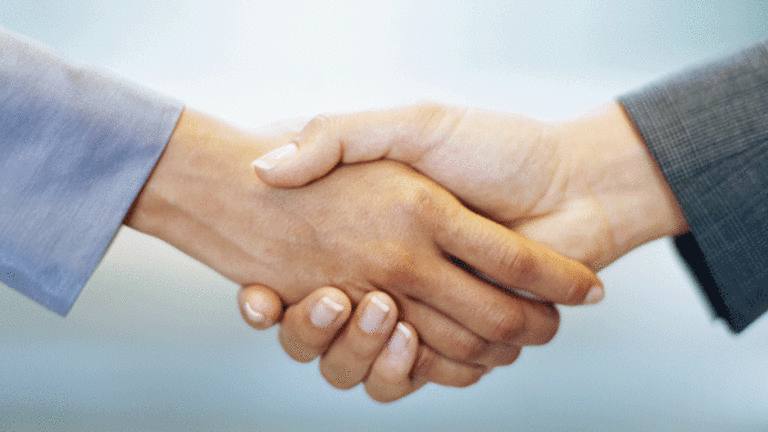 The Deal: U.S. Pushes for Waivers in Cross-Border Mergers
FTC's Ramirez says guidance will lead to more consistent decisions across the various jurisdictions, but firms are often wary of signing away confidentiality rights.
NEW YORK (
) --U.S. antitrust regulators Wednesday unveiled a new tool aimed at helping them share information they obtain from merging parties and others subject to civil antitrust investigations with their counterparts in other countries.
Federal Trade Commission
chairwoman Edith Ramirez said the guidance will not only make life easier for antitrust officials, but help merging companies and others subject to competition investigations because it will better facilitate consistent decisions across the various jurisdictions. The waiver policy was announced by the FTC and the Department of Justice shortly after Ramirez delivered remarks to the Georgetown University Law School's Global Antitrust Enforcement Symposium.
In her remarks, Ramirez outlined the challenges regulators face coordinating merger reviews as merger control regimes have been set up in more than a hundred countries.
The guidance comes in the form of a model language for waivers that parties under investigation would sign if they agree to give up some of their statutory confidentiality protections with U.S. officials. If the parties agree to the waivers, U.S. officials may share information they've obtained with antitrust regulators in other countries.
The model waiver is necessary, Ramirez said, to bring consistency and efficiency to the waiver process. "The provision of waivers has entailed lengthy negotiations that result in inconsistent terms, even between the U.S. agencies. This process has sometimes frustrated effective cooperation," she said.
U.S. officials have actively promoted greater use of waivers. Former acting Deputy Assistant Attorney General Sharis Pozen several times promoted greater use of waivers while she was the DOJ's top antitrust enforcer in 2011 and 2012.
Antitrust lawyers for merging parties are a bit less enthusiastic about granting waivers, however.
Although waivers are becoming very prevalent, merging companies often grant them only because they want to stay on antitrust regulators' good side. Many antitrust lawyers advise clients to grant waivers only when doing so won't hurt or may even help them getting merger approval. They caution that a relatively small portion of mergers benefit from cross-border collaboration between regulators because different competitive issues are raised from country to country.
But Ramirez said cooperation between regulators is becoming increasingly important with the proliferation of merger control regimes.
The spread of merger regulation to more than 130 countries in the past 20 years "reflects not only the globalization of commerce but a recognition by countries around the globe that competition laws and enforcement are essential ingredients of a well-functioning market economy."
The widespread adoption of merger control, however, "creates a challenge to ensuring that the system of national laws operates coherently across borders." She said consistent case outcomes are the norm, but mergers still can be subject to conflicting orders from regulators in different jurisdictions.
"The increasing number of enforcers that concurrently review complex matters has exposed some signs of frailty in the existing system," Ramirez told the gathering of antitrust lawyers. She noted that merging parties have complained that in some deals, the merging parties have been subject to merger reviews in as many as 70 jurisdictions. Such a high number lends itself to coordination problems, she said.
"It's unclear whether our current tools can promote effective cooperation in a complex matter with even a fraction of that number of reviewing agencies," she said.
Written By Bill McConnell