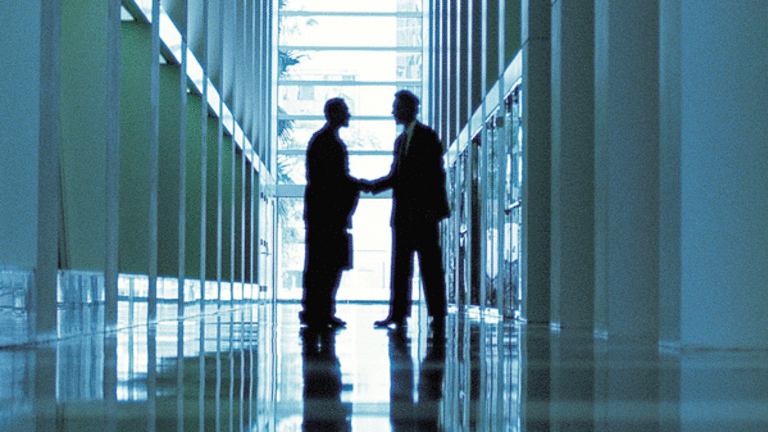 The Deal: Treasury Seeks to Cut Final Stake in General Motors
With final loss expected to top $9B, officials defend investment for saving more than 1 million jobs.
NEW YORK (
) -- The Treasury Department on Thursday, Sept. 26, announced it plans to launch a third and most likely final sale of
General Motors
(GM) - Get General Motors Company Report
stock, as part of a pre-arranged trading plan to cash out its remaining 7.3% stake in the massive auto manufacturer by March, with expectations that those sales will come in at prices that add to taxpayer losses.
At issue is a 60.8% stake the government received in the giant auto company in exchange for 912 million shares as part of a 2009 bailout of the firm approved by both the Bush and Obama administrations. The bailout of GM came in response to an expanding financial crisis that looked to be on the verge of consuming the largest U.S. auto companies as well as parts suppliers to the industry. Since then the government has cut its stake to roughly 101.3 million shares and is seeking to cash out its total stake by the end of March.
The Treasury Department's assistant secretary for financial stability, Tim Massad, reiterated on Thursday that the investment in GM was a critical part of the government's response to the financial crisis. He added that it "prevented the collapse of the American auto industry and saved more than one million American jobs"
However, losses are piling up. According to the Special Inspector General for the Troubled Asset Relief Program, a watchdog organization for the bailout programs, as of June 30, taxpayers' losses in General Motors, from an accounting standpoint, totaled about $9.2 billion. The watchdog estimated that those losses are due to Treasury's sale of GM common shares at prices below its break-even price of $42.52 a share.
GM's shares traded around $37 a share on Thursday. It traded at prices between $23 and $38 a share in the past 52 weeks.
At the time of SIGTARP's June report, Treasury owned 189 million GM shares. Based on SIGTARP's estimates, Treasury at the time needed to recover an additional $18.8 billion in proceeds from future stock sales to recoup its total investment in the automaker.
The watchdog group estimated that Treasury would have had to sell its stake at an average price of $99.51 a share on its remaining common shares to breakeven at that point, not taking into account dividend income and interest payments received from GM.
Since June, Treasury has cut its stake in GM to roughly 101 million shares. Losses are expected to have gone up because GM market prices over the past three months have remained below Treasury's breakeven price.
As a result, the per share average price Treasury needs to break even is now expected to be significantly higher than the $99.51 a share price SIGTARP estimated in June. SIGTARP plans to update its estimates in a report it plans to release next month.
The Congressional Budget Office estimated in April that the total cost to taxpayers from the auto bailouts, including GM,
Ally Financial
(formerly known as General Motors Acceptance Corp., or GMAC) and
Chrysler Automotive
will be $17 billion. The Office of Management and Budget estimated in April that the total cost will be $23 billion while the Treasury Department in 2012 expected a roughly $24 billion in losses.
By Ronald D. Orol