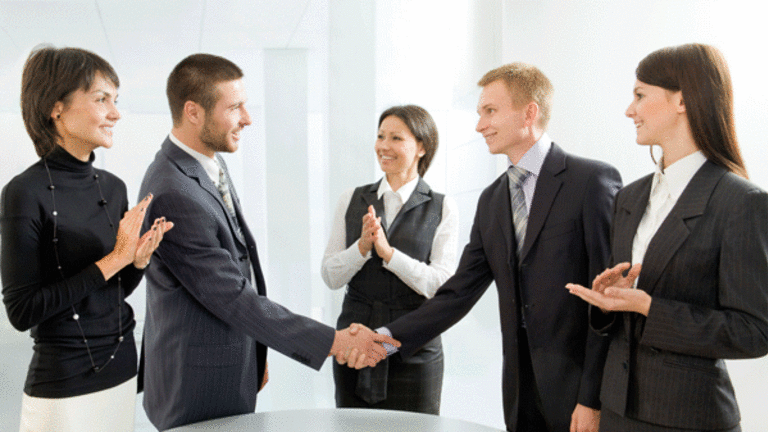 The Deal: T. Boone Pickens Goes Into Ranching PE
Side LP benefit for Sporting Ranch Capital is they get to use trout streams before ranches are sold.
NEW YORK (TheDeal) -- Oil man and corporate raider-turned-environmentalist T. Boone Pickens can't get enough of the wide open spaces. 
Last year, he seeded Sporting Ranch Capital LP, a private equity firm that buys tracts of Western land with a business plan of turning them into sporting ranches so that outdoor types - wealthy ones, that is - can have access to all the fishing, hunting and hiking that a 200-to-1,000-acreage ranch would afford. 
Sporting Ranch has raised its first $30 million fund and expects to close its last land acquisition from it by the end of the month. The last of the fund's purchases is a sizable plot of land in the Rocky Mountain West, the area that the firm targets for its projects. The last purchase will bring the fund's acquisition up to 2,500 acres. 
Dallas-based Sporting Ranch was launched in August 2012 by Jay Ellis, a former Morgan Stanley (MS) - Get Free Report trader. 
An added selling point for LPs, Ellis said, those who are able to commit the minimum $1 million investment get the "trout dividend," the fact that any limited partner gets to use any facility under Sporting Ranch's control until it is sold. 
The firm is already out on the road, seeking to raise $50 million for Sporting Ranch Capital II, which it hopes to close in 2014. 
"His concept is good, and he is a hard-working guy who left his job at Morgan Stanley to pursue this," Pickens said. "That is confidence enough for me that he would leave Morgan Stanley where I hear he was doing pretty well to take on this task."
 Not any patch of land qualifies for acquisition by the firm. It must have live running water and be within 30 miles of major amenities. 
Many of the properties are distressed ranches, Ellis said, such as cattle ranches that aren't in much use anymore. 
"Once we identify a parcel we try to buy them at agricultural rates," said Ellis, explaining that the sweet spot for typical investments is between $2 million and $8 million. 
While Sporting Ranch doesn't develop infrastructure for residential use - that's up to the buyer to provide - there's work that goes into recreating a Teddy Roosevelt-type habitat. 
"We go in and create the perfect trout habitat or perfect habitat for fly-fishing. We plant the right plants that attract the right insects that can sustain a fly-fishing environment. We create an ecosystem," Ellis said. 
SRC completed its first acquisition in August 2012 when it bought a 760-acre property 19 miles outside of Pagosa Springs, Colo. Ellis said he has begun marketing the property for sale after investing $1.5 million to improve the ranch. 
Despite a limited market for a 200-to-1,000-acre sporting ranch, Ellis said potential buyers know the value of this kind of property. 
"This is a 'big boy' asset class" Ellis said. "Most of our investors already own ranches and get the asset class and the value creation aspect." 
"I know where he is working and from my experience selling ranches in West Texas I know that there is a market for these properties," added Pickens. 
Written by Michael D. Brown