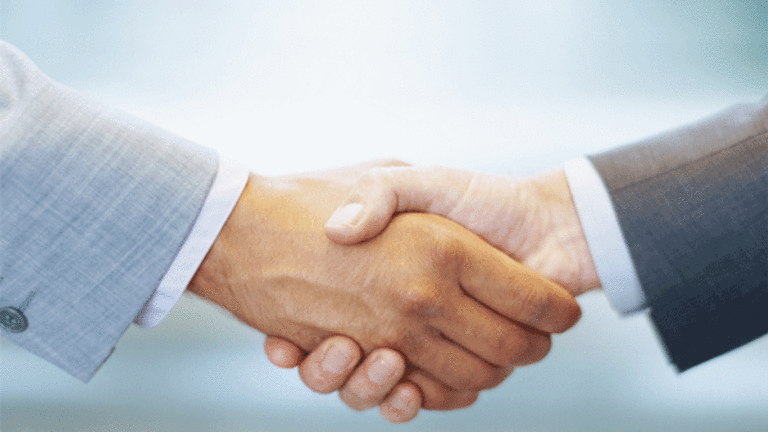 Publish date:
The Deal: Stone Energy Hires Scotia Waterous to Sell Gulf Assets
An auction of shallow water properties could bring as much as $300 million, analysts say.
An auction of shallow water properties could bring as much as $300 million, analysts say.
NEW YORK (The Deal) -- Stone Energy (SGY) said in a regulatory filing Wednesday, July 24, that it had engaged a financial adviser to market its properties in the shallow waters of the Gulf of Mexico and onshore Louisiana. Although the Lafayette, La.-based Stone didn't reveal the name of the adviser, sources said Adrian Goodisman, managing director at Scotia Waterous, a unit of Scotiabank, is leading the sale.
Stone said the properties' production made up 24% of its overall production in the second quarter and 12% of its estimated proved reserves as of Dec. 31. The company said the sale is subject to market conditions and there is no assurance that it will be completed, in whole or in part, by any particular time.
Global Hunter Securities' Curtis Trimble thinks the properties, which produce 10,000 barrels of oil equivalent per day and have proved reserves of 15.5 million barrels of oil equivalent but have daunting decline rates, plugging and abandonment liabilities and "other distractions," could fetch $300 million. Proceeds from the asset sale could be used toward Stone's soon-to-be-initiated deepwater Gulf of Mexico exploration program, including the Amethyst project, Trimble said. But he doesn't think the package includes deep gas assets that make up Stone's interest in La Cantera or its interests in the La Montana or Thunder Bayou prospects.
"This marks at least the fourth package of primarily Shelf properties marketed by a public E&P company in 2013," he noted.
One of those deals, Apache's properties in the Gulf, went to Riverstone Holdings-backed
Fieldwood Energy
for $3.75 billion last week. Stone was thought to be a potential buyer for those assets.
News of Stone's asset auction surprised Simmons analysts given the company's liquidity and long history in the Gulf of Mexico shelf. They said the proceeds could not only go toward Amethyst but also to further develop the company's prolific Marcellus leasehold. The analysts said while selling low multiple conventional Gulf of Mexico shelf properties could be a step in the right direction to help improve the company's discounted cash flow multiple of 4.2 versus 6.6 for the industry, it increases the risk reward dynamics around its deepwater Gulf of Mexico exploration activity over the next two years.
Stone, whose $1.6 billion purchase by Energy Partners Ltd. fell apart in 2006, became one of the largest of Gulf of Mexico-focused explorers in 2008 when it bought Bois d'Arc Energy for $1.8 billion. After the
BP
oil spill in the Gulf of Mexico in 2010, it picked up stakes in two Gulf fields from the struggling oil and gas giant for $240 million and interests in the oily Pompano assets and two other properties in the Gulf's Mississippi Canyon from Anadarko Petroleum Corp. for $67 million. It also sold some of its properties in the central shallow water area of the Gulf to Energy Partners in 2011 for $80 million.
Stone's stock price dropped Wednesday as much as 4% to a low of $24.50 per share after its announcement.
-- Written by Claire Poole in Houston