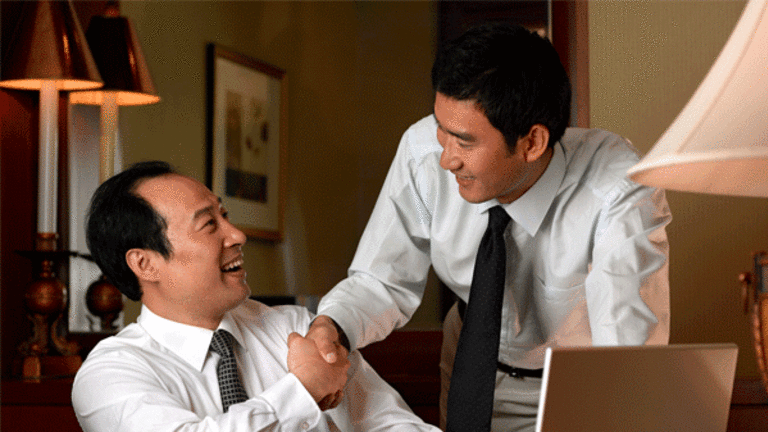 The Deal: SEC Fund Advertising Rules a Boon For Crowdfunders
Operators of online equity crowdfunding platforms may be the first to benefit from the rules approved by the Securities and Exchange Commission on July 10.
NEW YORK (
) -- Operators of online equity crowdfunding platforms may be the first to benefit from the rules approved by the
Securities and Exchange Commission
on July 10 that will allow general solicitation and advertising in private placement financings.
"It's a game changer for us," said Ryan Feit, the chief executive officer of
SeedInvest LLC
, a New York-based equity crowdfunding web portal. "Up until now we've been allowing crowdfunders to raise money from accredited investors in a bubble because we couldn't solicit or advertise. Finally, we'll be able to use the tools we've built in our system."
Those tools include technology for sending out solicitations and advertising through the Internet, including social media websites such as
Twitter
. SeedInvest also has developed technology to allow it to verify the accredited status of potential investors, Feit said.
The new rules, which are expected to take effect by late September, were enacted under Title II of the Jumpstart Our Business Startups Act. Title II of the JOBS Act called for ending the ban on general solicitation of private placement financings that are made under Rule 506 of Regulation D of the Securities Act and under Rule 144A of the Securities Act.
Such offerings are used by private companies to sell securities, by public companies to sell unregistered securities in private investments in public equity, or PIPE, transactions and by unregulated investment vehicles such as hedge funds to raise capital. These investments are meant to be limited to wealthy, sophisticated investors and institutions. Advertising such offerings had been forbidden in the past to assure that they were not marketed to investors who were unable to understand them or to bear the risks involved.
Although such offerings may now be advertised, actual investment will remain mostly limited to accredited investors in Regulation D offerings and to even wealthier "qualified institutional buyers" in Rule 144A offerings.
The passage of the JOBS Act in April 2012 led to the launches of websites such as SeedInvest,
CircleUp Network Inc.
and
FundersClub Inc.
that offered to match startups and other privately held companies with investors. Older Web sites such as
AngelList
and
SecondMarket Holdings Inc.
began offering similar services.
There were concerns, however, about the legality of those sites' businesses while the SEC took more than a year after the JOBS Act's passage to enact rules that will allow Title II to take effect.
Those concerns were partly abated in March when SEC staff sent "no-action letters" to AngelList and FundersClub indicating that the commission did not intend to prosecute those companies.
The crowdfunding portals have operated under the theory that their businesses were already legal so long as they operated through registered broker-dealers and they limited access to accredited investors.
The SEC's July 10 vote provided more certainty about the portals' actions.
The rules approved by the commission also include guidance for how issuers of private placements may verify their investors' accredited status in ways that the commission would consider adequate. One of the approved methods is to rely on third parties such as registered broker-dealers. Many of the portals are broker-dealers or work in affiliation with a broker-dealer.
"This is an incredibly big change for startups," Feit said. "This is very exciting. I would characterize this as upgrading the securities laws for the Internet age."
SeedInvest, which launched in February, already has closed on three equity crowdfunding deals and is in the middle of crowdfunding a fourth deal.
The portal helped
StearClear LLC
raise $140,000. The Wyckoff, N.J.-based company provides designated drivers that customers can call by using a smartphone app.
SeedInvest also helped raise $308,000 for
Dietbet
, the operator of a Web site where participants can wager on meeting their weight-loss goals.
And SeedInvest helped raise $1 million for
Lisnr LLC
, which offers an app that musicians can use to make exclusive content available to fans. An angel investor arranged Lisnr's financing along with SeedInvest.
The portal has also raised $50,000 of a planned $100,000 for a fourth company, Feit said.
The elimination of the ban on general solicitation "makes acquiring and building a group of accredited investors much easier," said Jilliene Helman, the CEO of
Realty Mogul
, a Beverly Hills, Calif.-based web portal that offers private placement investments in real estate deals.
Realty Mogul, which launched March 20, has a staff of eight and has raised $2 million for eight properties to date, with more in the works, according to Helman.
"It's hard to build relationships with accredited investors who are interested in real estate," she said. Being able to solicit and advertise "is going to allow us to build those relationships much more quickly."
Crowdfunding in real estate will be a very different animal than crowdfunding in startups, Helman said.
"People have a funny relationship with real estate," she said. "Everybody knows something about real estate and it's very personal. We intend to take advantage of the end of the ban on solicitation and advertising but will still be relationship driven."
Helman said Realty Mogul's soliciting and advertising plans will most likely start with social media such as Facebook, Twitter and LinkedIn. The portal also may experiment with billboards within a two-mile radius of a property, she said. Although many of the crowdfunding portals are focused on raising capital for startup companies, Helman said she has doubts about whether crowdfunding will ultimately work for startups.
"As a crowdfunding CEO, I'm unusually negative about the prospects of crowdfunding," she said. "I'm not sure it's good idea for startups because they have a lack of cash flow and no ability to make monthly and quarterly distributions."
Helman argues that crowdfunding makes more sense for funding real estate partnerships. Realty Mogul has already given out distributions on the few crowdfunding deals it's completed, she said.
"Real estate will be one of the most sought-after niches in the crowdfunding industry," Helman said.
The JOBS Act offers the possibility of even more opportunity for websites such as Realty Mogul and SeedInvest by making it legal for companies to raise limited amounts from nonaccredited investors through Internet-based crowdfunding.
The SEC, however, has not yet made the rules to enact those provisions.
Feit expressed optimism that the market will not have to wait much longer for the crowdfunding rules under Title III of the JOBS Act.
The elimination of the ban on general solicitation "is a very good sign that Title III rules are coming out soon," he said. "My guess is August."
Feit said he met with SEC Chairwoman Mary Jo White and staff members on June 28. He characterized the discussion as very positive. "The body language and commentary suggests they're getting close."
For her part, Helman takes a longer view.
"I don't see them moving sooner than 2014," she said. "The SEC staff is smart and rightly concerned about investor protections."
The SEC most likely will watch what happens with general solicitation and crowdfunding with accredited investors before opening the door to nonaccredited investors, Helman said.
That view is shared by David Feldman, a partner with the law firm of
Richardson & Patel LLP
in New York.
"I know there are some people who anticipate rules being made by the end of the year, and a lot of people who have set up platforms and programs so they are ready to go as the rules become official, but I don't think we will see the process completed until sometime next year," he said.
The Financial Industry Regulatory Authority already collected comments from the public on regulation of crowdfunding in July and August 2012. FINRA also issued a form in January for operators of crowdfunding portals. The form was voluntary and intended for FINRA to collect information about the industry to inform its rulemaking, it said at the time.
Written by Dan Lonkevich
Bill Meagher contributed to this report