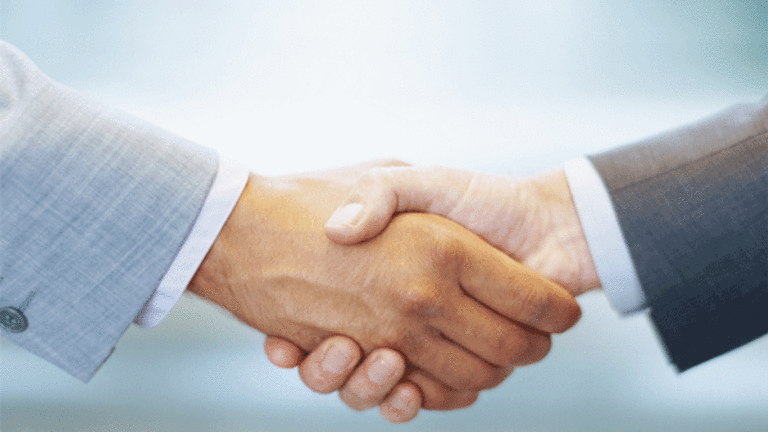 The Deal: Republic Hits Labor Snag in Deal to Sell Frontier Airlines
Unions are balking at an effort by the buyer, Indigo Partners, to impose haircuts on equity grants workers received in exchange for agreeing to previous cost cuts.
NEW YORK (
) -- The potential sale of
Frontier Airlines
 is in doubt due to reluctance on the part of airline employees to take a haircut on equity grants they were given in return for signing off on previous cost savings sought by the discount carrier.
Frontier owner
Republic Airways Holdings
(RJET)
 said Tuesday, Sept. 17, it was extending negotiations with an unnamed buyer until Sept. 30 to allow time to complete a deal, but provided few details on the status of talks. Multiple sources close to Frontier said the buyer, whom the sources identify as private equity firm
Indigo Partners
, is engaged in talks with unionized airline employees concerning an equity participation program that was put in place as part of a 2011 restructuring at Frontier. 
A labor source said the buyer is seeking to "substantially wipe out" the equity grants, which were to be triggered by a sale or other liquidity event, and predicted flight attendants and pilots would not agree to the demands. "If the alternative is for the deal to fall apart, so be it," the source said. 
A Republic spokesman confirmed that the potential buyer was seeking modifications but offered no other details, saying that Republic hopes to have the issue resolved by Sept. 30 but if not "the company would continue business as usual." 
Should the deal fall apart Republic would likely be hard-pressed to find an alternative buyer. Republic has had Frontier on the block since November 2011 and according to sources reached an agreement with Indigo that would involve little cash but with the buyer assuming a significant amount of Republic debt. 
Republic chairman and CEO Bryan Bedford admitted a new deal could be hard to find in a letter to employees dated Wednesday, saying "after having spent the last 18 months working diligently to get to this point, hoping for a better deal to come along with a different buyer would be very wishful thinking." Bedford said "I hope we do not literally throw away the bird in the hand in hopes of finding a better one in the bushes." 
In addition to Indigo another private equity firm,
Anchorage Capital Group
, also reportedly had an interest in Frontier but would likely demand conditions similar to what Indigo is requesting from workers. Republic alternatively could spin the unit off to shareholders, an option that was under consideration while Frontier was being shopped. 
If Indigo is successful in buying Frontier the firm is expected to continue work begun by Republic to transform the airline into a so-called "ultra-low-cost carrier" that markets cheap fares but charges fees for not only checked baggage but for carry-ons, snacks and beverages and other ancillary services as well. 
Phoenix-based Indigo, which is run by former America West Airlines Inc. CEO William Franke, has experience with that business model. The firm for years was a major stakeholder in
Spirit Airlines
(SAVE) - Get Spirit Airlines, Inc. Report
, liquidating its holdings in that company in July in what was seen as a precursor to a Frontier deal. 
Written by Lou Whiteman.