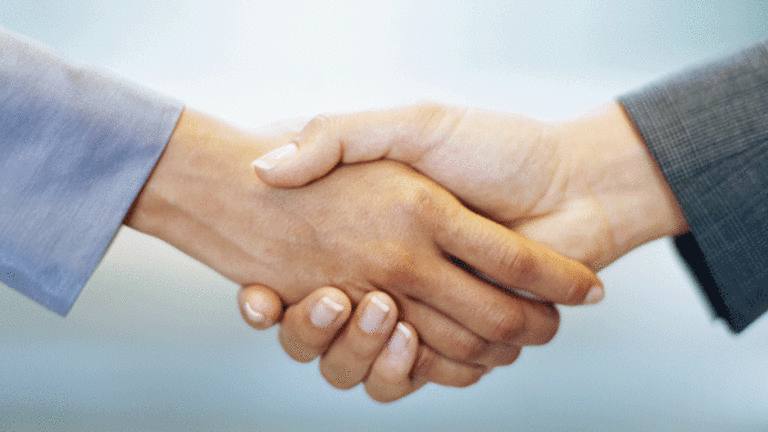 The Deal: Otelco Seeks Equity in Ch. 11
Otleco, a rural telecom provider, filed for bankruptcy protection in a prepackaged plan to swap subordinated debt for equity.
NEW YORK (
TheStreet
) -- Wireline telecommunication services provider Otelco Inc. has filed for bankruptcy with a prepackaged plan that would swap its subordinated debt for equity.
Shares fell 0.6% to $1.71 by mid-day on Tuesday.
The Oneonta, Ala., rural telecom provider in Alabama, Maine, Massachusetts, Missouri, New Hampshire, Vermont and West Virginia filed for Chapter 11 protection in the U.S. Bankruptcy Court for the District of Delaware in Wilmington on Sunday, March 24.
The company also filed motions seeking permission to administer its case along with 16 affiliates while asking for continued access to its cash management systems. A hearing on the first-day motions before Judge Mary F. Walrath had not been set as of Monday.
Under the proposed "pre-pack," Otelco's $162 million term loan would be exchanged for a new $142 million loan and a cash payment of up to $20 million, its disclosure statement said. The lenders would also receive a pro rata share of Otelco's new Class B common stock, which would represent a 7.5% stake in the company.
The new term loan's maturity would be extended to April 30, 2016, and it would be priced at Libor plus 350 basis points, with a 3% floor on Libor.The debt was originally set to mature on Oct. 31, 2013, filings with the Securities and Exchange Commission said.
GE Capital Corp. is the administrative agent on the term loan, GE Capital Markets Inc. is the lead arranger and sole bookrunner, and CoBank ACB is the co-lead arranger and lender. Otelco's $15 million revolver, which had no debt outstanding, would be reinstated with up to $5 million in availability.
Noteholders, including holders of its income deposit securities, would receive a pro rata share of Otelco's new Class A common stock, which represents the remaining 92.5% stake in the company. Otelco owes $117.9 million in principal and interest on 13% subordinated notes due 2019. Wells Fargo Bank NA is the indenture trustee on the notes.
General unsecured creditors, owed an estimated $1.1 million, would have their debt reinstated with the reorganized company. Administrative, priority, priority tax and other secured creditors would be paid in full. Current equity holders would be wiped out.
Court documents show lenders including GE Capital, CoBank, Raymond James Bank FSB, Union Bank of California NA, Webster Bank NA and CIBC Inc. signed a Jan. 31 plan support agreement. Ultimately, all revolving and term lenders voted in favor of the plan, as did 91.41% of subordinated noteholders with 96.36% of claims.
A hearing on the debtor's plan and disclosure statement had not been set as of Monday. Otelco said in a Monday statement that it aimed to complete its restructuring in the second quarter.
According to court papers, Otelco decided it had to restructure its overleveraged balance sheet after two key negative developments last year. First, Time Warner Cable Inc. notified Otelco it would not renew its contract with the company for wholesale network connections. Second, the Federal Communications Commission issued an order making substantial changes to the way telecommunications carriers are compensated for serving high-cost areas and for completing traffic with other carriers, requiring a lowering of intrastate access rates.
Due to the FCC reforms and the expiration of the Time Warner Cable contract, Otelco expected Ebitda to decline from a range of $40 million to $50 million in prior years to $28 million to $30 million in the coming years.
"As a result, it is no longer feasible for the company to service over $250 million of debt," it said in the plan, adding it cannot refinance its debt outside of court. For the 12 months ended Sept. 30, Otelco posted a $126.9 million net loss on $100.2 million in gross revenue.
Otelco retained Evercore Group LLC as its financial adviser in May to assist it with its restructuring.
Otelco was formed in 1998 to operate and acquire rural local exchange carriers, or RLECs. Since 1999, the company has purchased 11 RLEC businesses. It is now in the top 25 largest local exchange carriers in the U.S., based on number of access lines.
The company's core businesses are local and long-distance telecommunications services, as well as wholesale access to local and long-distance networks and network access to other wireline, long-distance and wireless carriers for calls originated or terminated on its network. In addition, the company provides cable and satellite television service in some markets and digital high-speed data lines and residual dial-up Internet access in all of its markets.
In its petition, Otelco reported $100 million to $500 million in assets and liabilities.
Written by Kelsey Butler in New York