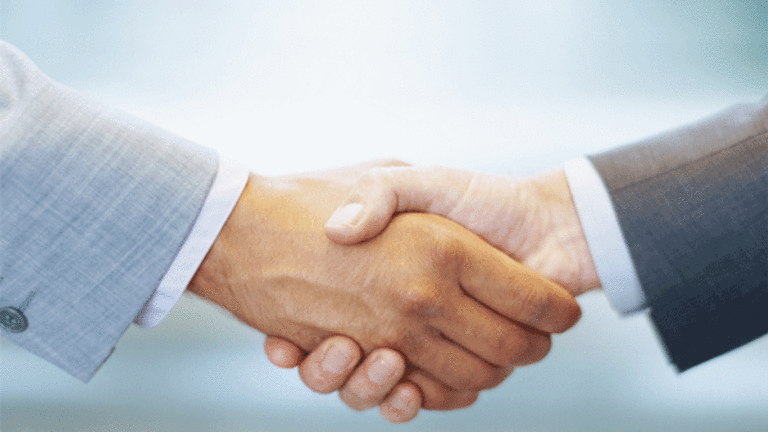 The Deal: OCZ's Going Nowhere Fast
Solid state drive maker OCZ Technology struggles with internal turmoil and a tough competitive environment. Some observers wonder whether the company is quietly shopping itself.
NEW YORK (
) -- If it were only about making computers rev faster, then
OCZ Technology Group
(OCZ)
wouldn't be facing its current problems.
But as the publicly listed solid state drive manufacturer continues to promise, and fail, to produce financial returns, industry watchers wonder if a quiet sale or restructuring process might not be going on, especially in a sector that has seen recent consolidation.
The San Jose, Calif.-based company is considered a leader in consumer SSD products beloved especially of the gaming world--the company's name is a mash-up of overclocking, which means resetting a computer's clock to run faster so that all those beautiful game images that take up so much memory render more quickly. And its 2011 $32.3 million stock and cash acquisition of South Korea-headquartered Indilinx, which manufactures the controller component of the SSD, gave OCZ an ability to control the quality and durability of its products, according to Jim Handy, a director with semiconductor market research firm
Objective Analysis
.
"People spend gobs of money to make their computers run faster," he says. "So that's what OCZ caters to."
But so do scores of other small companies, Handy explains. "Most of them try to differentiate on cost. Anything that OCZ produced that went head-to-head against cost-concerned companies, they would lose money."
And lose money the company does, turning in net losses every quarter, except one, since it went public on the Nasdaq in 2010. (The company had previously listed on the London Stock Exchange Alternative Investment Market in 2002.)
For a while, the company's financial health seemed to be improving. Under the leadership of its founder and CEO, Ryan Petersen, OCZ had managed to finally cut its year-over-year losses in 2012, down 41% to a loss of $17.7 million in its fiscal year ending in February, on revenue that had shot up 92% from $190.1 million to $365.8 million.
Fiscal 2013's first quarter revenue was reported at $113.6 million, up from $73.8 million year-over-year. And the company said it expected the second quarter to come in between $130 million and $140 million.
But on Sept. 5, 2012 OCZ said its second quarter revenue would instead likely clock in at $110 million to $120 million. The company closed down 19% the next day at $4.35 per share. The stock now trades at around $1.60, well off its 52-week high of $7.67.
Petersen had already weathered a potential scandal when news broke in April 2012 that he had been arrested in 1998 and charged in Idaho with several felonies--Idaho online court records list the charges as grand theft, forgery and possession of drug paraphernalia--that were later amended to a misdemeanor. In a secondary share offering, the prospectus referred only to his "youthful indiscretions."
OCZ's founder redeemed himself somewhat with investors when he candidly told
Bloomberg
that the charges stemmed from trying to swap a stolen car radio for marijuana when he was in his early 20's.
Youthful indiscretions are one thing; bad accounting practices are another.
About two weeks after OCZ said it was off on its revenue predictions, Petersen was out as CEO. A month after that OCZ said it was reviewing its financial statements, mostly because of issues about customer incentive programs and the way they were accounted for in revenue. A Securities and Exchange Commission investigation followed soon thereafter.
OCZ originally said that Petersen would be part of a technology advisory committee, but a person with knowledge of the situation said he no longer has anything to do with the company. Petersen did not respond to an e-mail seeking comment.
Reshuffling at the top continued with board member Ralph Schmitt, the former head of semiconductor manufacturer
PLX Technology
(PLXT)
, taking over the top role. The chief sales officer for the company left, and, earlier this year OCZ said CFO Arthur Knapp was also retiring.
But it has now been more than six months and no financials have appeared. In fact, on July 1, OCZ said it was going to have to expand its restatements from 2012 and the first quarter of 2013 all the way back to 2009. That effort would mean its financials would be filed, at the earliest by the end of August.
Yet, as one industry observer noted, six months is still a long time for a restatement effort.
That, combined with recent consolidation in the industry plus Schmitt's resume, may be more indicative of a quiet attempt to shop the company.
Or, as one source put it, that's Schmitt's MO, turn around a company and sell it.
In 2005, Schmitt, who started off in sales at
Cypress Semiconductor
(CY)
took charge at analog chip design company Sipex Corp. when it was having product delivery problems and an SEC investigation into accounting problems. Almost two years later, he sold Sipex to
Exar
(EXAR)
for $175 million. He headed up the merged company until he left for PLX, which he tried to sell to
Integrated Device Technology
(IDTI)
for $330 million. That deal was called off when the Federal Trade Commission said it would challenge the merger.
And, as plugged in as Schmitt is to the semiconductor dealmaking world, he has an eye on recent deals in the sector, insiders say.
Last month,
Western Digital
(WDC)
paid $6.85 per share or $340 million for
sTec
(STEC)
, after New York-based hedge fund
Balch Hill Partners
put up a slate for its board.
sTec, like OCZ, was struggling financially. sTec also had its share of management problems--CEO Manouch Moshayedi resigned last year after the SEC alleged that he engaged in insider trading in a secondary share offering.
Earlier this month,
Smart Worldwide Holdings
, a portfolio company of
Silver Lake Partners
, sold its subsidiary Smart Storage Systems to
SanDisk
(SNDK)
for $307 million in cash and equity-related incentives.
There is a major difference, however, between OCZ and takeover targets like sTec and Smart Storage. OCZ derives about 80% of its revenue from its retail customers, says
Piper Jaffray
(PJC)
senior analyst Andrew Nowinski--whereas the others primarily cater to enterprises, which is what their buyers wanted.
Schmitt talked about his hopes for moving further into enterprise at a recent Piper Jaffray conference, saying he expected the mix would move toward 50/50 consumer/enterprise within a year. But, Nowinski says he expects that to be a struggle. "Given the cash problems they've had, trying to convince an IT administrator to employ a lot of SSDs into their environment -- it's risky," he says.
Still, Nowinski says, OCZ has technology that could be useful, not only to a Western Digital and SanDisk, but also to
Seagate Technology
(STX)
, or even to
Micron Technology
(MU)
or
Intel
(INTC)
. A tech-focused private equity company like Silver Lake could also be interested, although those deals would usually be for less than a strategic.
And then there's the biggest company in the SSD space,
Intel
(INTC)
, which in April picked up NexGen Storage from its private equity backers for about $119 million. Executives there could also be interested in another purchase.
OCZ did not return several calls seeking comment.
Talk of possible buyers also raises the issue of valuation and the difficulty of fixing a price for a company whose financials aren't on the table.
Yet even in OCZ's beleaguered state, Knapp, the outgoing CFO, managed to arrange a financing deal of up to $25 million, consisting of a $15 million term loan and a $10 million revolving credit agreement, with
Hercules Technology Growth Capital
(HTGC)
after
Wells Fargo
(WFC)
reduced its credit line in January citing technical covenant defaults.
The original loan agreement, which was amended in June because OCZ still hadn't filed its financials, carried a stiff floating rate of the greater of 12.5% or prime plus 8.75%, although OCZ bought itself six months of interest-only payments. The agreement provides that the interest rate would be reduced after the first year if there were no defaults to the greater of 10% or prime plus 6.25%. There is also a payment in kind interest rate of 3% attached to the facility.
Hercules Technology, which increased its stake in the company with the June amendment to about 1.3 million shares via warrants exercisable at $1.46 per share, said it didn't comment on portfolio companies.
But, as a source pointed out, to get Hercules Technology to advance, and then amend, a credit line meant that it had to have seen something about the company's prospects it liked.
"Somebody's got faith in them," Handy says, "I would have expected them to be down to the penny stock level by now."
Based on that assessment, Handy says, he has a $500 position in the company.
Written by Paula Schaap.