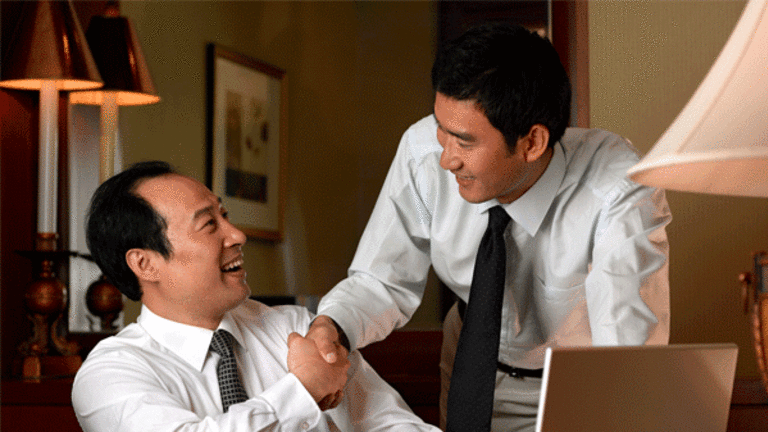 The Deal: November Date Set for Airline Merger Trial
Victory for U.S. Airways and American Airlines as judge denies DOJ's request for March start date.
Victory for U.S. Airways and American Airlines as judge denies DOJ's request for March start date.
NEW YORK (The Deal) -- U.S. District Judge Colleen Kollar-Kotelly set Nov. 25 as the date to begin the trial over the Department of Justice's challenge to U.S. Airways' (LCC) acquisition of American Airlines.
The November date is a victory for the airlines, which said the DOJ's request to start the trial on March 3 would needlessly delay resolution of their merger plans and the related bankruptcy reorganization of American's parent,
AMR
( AAMRQ).
Kollar-Kotelly sided with the air carriers. "March 3, I think, is too far off. It needs to be a tighter, expedited schedule," she said during a court hearing Friday, Aug. 30, over the upcoming trial's schedule.
The Justice Department said it needed until March to prepare adequately for the case, while the airlines said it would put unwarranted strain on them to hold their deal together until March. The Justice Department filed its lawsuit to block the deal on Aug. 13. The $11 billion merger would create the world's biggest air carrier.
In a joint statement the airlines praised Kollar-Kotelly's decision. "We are confident in our case and eager to get to court. We are pleased to have a trial date that will enable us to resolve this litigation in a reasonable timeframe."
The airlines had asked for a Nov. 12 start date, so trial will start two weeks later than their request.
The Justice Department took the judge's decision in stride. "We appreciate the court's careful consideration of the scheduling issues and will be ready to present our case on Nov. 25," DOJ spokesman Peter Carr said.
The hearing also took up the issue of the scope of depositions Kollar-Kotelly will allow. Mark Ryan, director of litigation for the Justice Department, said the DOJ's lawyers will focus on four major areas in their search for information about the deal's impact on air travelers: integration of routes, marketing to corporate customers, pricing transparency and whether American could stand alone after emerging from bankruptcy court protection.
Richard Parker, the O'Melveny & Myers LLP partner leading the airlines' litigation team, asked Kollar-Kotelly to reduce the number of depositions, witnesses and submissions from what the DOJ is seeking "This case is not that complicated," Parker said.
The DOJ is proposing that each side be allowed up to 50 depositions, in addition to the deposition of any person who appears on the parties' witness list who has not previously been deposed. The government also proposed that up to two executives from each airline be deposed for a maximum of two days.
In contrast, the airlines want each parties' depositions limited to 10, although they agree additional depositions should be allowed for persons on a party's final witness list who have not been deposed. However, they said all depositions should be limited to seven hours.
The parties were directed to try to work out those disputes. Any lingering disagreements will be worked out at another status conference on Oct. 1.
-- Written by Bill McConnell in Washington