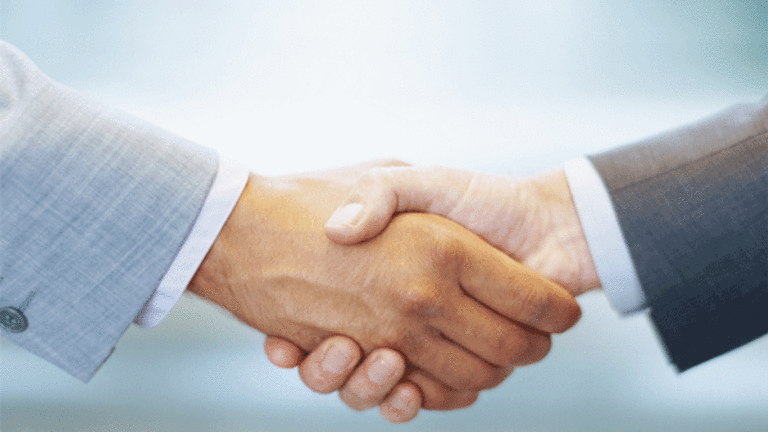 The Deal: Muddy Waters Calls NQ Mobile 'Massive Fraud'
Updated: NQ Mobile publishes account balances as a way to counter hedge fund's report.
NEW YORK (TheDeal) -- Shares of China-based mobile Internet service provider NQ Mobile Inc.undefined fell 47% after short seller Carson Block's Muddy Waters Research initiated coverage of the stock with a "strong sell" rating and called the company "a massive fraud."
"NQ is a massive fraud," Muddy Waters said in its report. "We believe it is a 'Zero'. At least 72% of NQ's purported 2012 China security revenue is fictitious. NQ's largest customer by far is really NQ."
NQ Mobile's value was almost halved after the report came out with its U.S.-listed ADRs falling to $12.09 Thursday before trading was halted.
NQ Mobile, based in Beijing and Dallas, denied the research firm's allegations. After making a general denial, the company followed up on Friday by publishing a list of its bank account balances, as a way of showing that it had a strong business foundation.
Muddy Waters' accusations come more than a week after NQ Mobile completed a $172.5 million private placement of convertible debt. The 4% senior notes the company issued were convertible into American depositary shares at $25.61 each.
The conversion price was set at a 30% premium to the price where NQ's ADS traded on Oct. 8, when the offering was announced. Now, after the plunge in NQ shares, the conversion price is a 112% premium.
The offering, which included a $22.5 million exercise of a greenshoe, was arranged by Morgan Stanley (MS) - Get Morgan Stanley Report and Deutsche Bank (DB) - Get Deutsche Bank AG Report. The notes were sold to qualified institutional buyers under Rule 144A of the Securities Act.
Muddy Waters estimated that NQ's real market share in China for mobile Internet security software is only about 1.5%. The company reports a market share of about 55%, Muddy Waters said.
"We estimate that its China paying user base is less than 250,000, versus the six million NQ claims," the report stated.
Muddy Waters also said it believes that NQ Mobile's Antivirus 7.0 product "is unsafe for sale to consumers, and we consider it to be spyware that makes users' phones vulnerable to cyber attack."
"NQ makes a weak attempt to protect users' private data as it's uploaded through the Chinese government's firewall to NQ's server," the report stated. "Phones are vulnerable to MITM attacks because NQ fails to adhere to basic security protocols. [Muddy Waters] engaged top-flight security software engineers to analyze this product."
The research firm also questioned NQ Mobile's purported international revenue, its acquisitions, cash balances and deposits.
NQ Mobile said in a statement that Muddy Waters allegations are "false."
"NQ Mobile takes any false allegations regarding our business extremely seriously," the company said. "NQ Mobile will respond quickly, transparently and forcefully to these false allegations regarding our company."
A telephone call and e-mail to NQ on Thursday were not returned.
Written by Dan Lonkevich