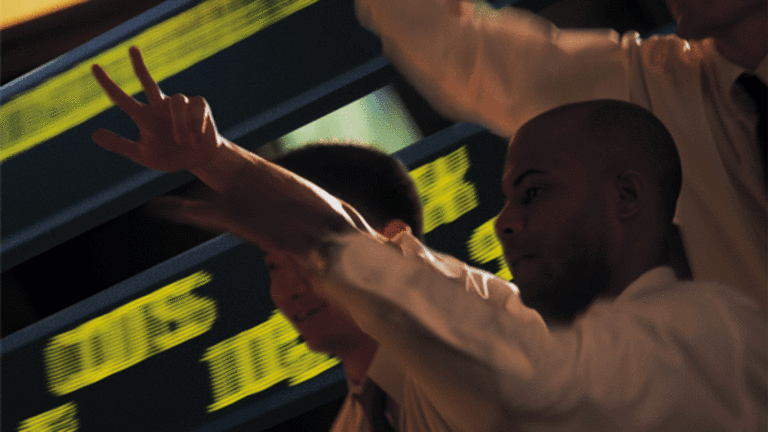 The Deal: McKesson to Pay $8.4B for Germany's Celesio
The takeover will start with the purchase of a 50.01% stake held by diversified holding company Franz Haniel.
NEW YORK (TheDeal) -- After a summer of speculation, healthcare information and distribution company McKesson Corp. (MCK) on Thursday, Oct. 24, said it would buy control of German pharmaceuticals distributor Celesio AG and launch an offer for the outstanding shares. 
McKesson said it would pay German family-run conglomerate Franz Haniel & Cie. GmbH 23 Euros per share for its 50.01% Celesio stake and offer remaining shareholders the same, valuing the target's shares at 3.9 billion Euros ($5.4 billion). 
The offer represents a 64% premium over Celesio's Oct. 7 close, the day before speculation of a pending deal with McKesson surfaced. McKesson said it would pay a total 6.1 billion Euros in cash and debt for Celesio. 
Celesio's board is recommending shareholders accept the offer. McKesson needs to secure 75% of Celesio's shares, including the Haniel holding, to proceed. 
"The healthcare industry is evolving rapidly, marked by convergence between segments and increased globalization," said McKesson Chairman and Chief Executive Officer John Hammergren in a statement. 
Drugstore giant Walgreen Co. kicked off a trans-Atlantic consolidation wave last year when it picked up 45% of its U.K. counterpart Alliance Boots GmbH for $6.7 billion. The duo then strengthened their cooperation with pharmaceutical distributor AmerisourceBergen Corp. in a March deal that gave them the right to buy up to 23% of the Dublin, Ohio-based distributor. 
The move came just as Haniel was reconsidering its stake in Celesio. The Duisburg, Germany investor also owns 30.01% of German retail bulwark Metro AG, 30.3% of business equipment specialist Takkt AG and all of CWS-boco Deutschland GmbH, which makes uniforms, public bathroom gear and industrial carpets. 
"The widely expected offer assigns a very attractive value to the pharmaceutical distributor," wrote Commerzbank AG analyst Volker Braun in a note. He lowered his rating on the stock to reduce. 
Celesio last summer began to part with peripheral units, selling its Movianto medical products distribution business to Mechanicsville, Va.-based Owens & Minor Inc. for 130 million Euros. The company also wanted to sell its Doc Morris NV online pharmacy as well as its Pharmexx GmbH division, which handles personnel, marketing and strategy for pharmaceutical companies. 
Amid the Celesio restructuring, Haniel this year tapped JPMorgan Chase & Co. (JPM) to begin advising on strategic options for Celesio. McKesson and CVS Caremark Corp.  (CVS)  quickly emerged as potential bidders for the company. 
Stuttgart-based Celesio not only distributes drugs in 14 primarily European countries, it also runs 2,200 of its own pharmacies and cooperates with an additional 4,100 under its own brands. 
"This combination allows two market leaders with complementary geographic footprints to work together in an increasingly global market segment," said Celesio CEO Marion Helmes in a statement. 
Haniel said it expected to reel in 2 billion Euros from the sale. Last year it cut its stake to 50.01% from 54.64% in a Deutsche Bank AG-led sale that brought it another 100 million Euros. The company has been working to reduce its debt pile to about 2 billion Euros. 
The target had 5.6 billion Euros in revenue in the first quarter, a 5% decline over the first three months of 2012, resulting in a 5.1% drop in net profit to 44 million Euros. It has nearly 30,000 employees. 
McKesson said it could squeeze savings of as much as $325 million per year by slashing overlapping functions. It said the deal will add between $100 and $1.20 to its earnings per share within a year of closing. 

Written By Andrew Bulkeley In Berlin