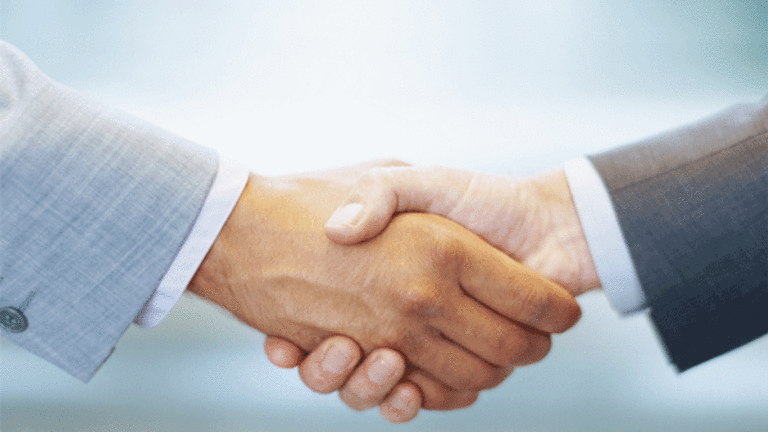 The Deal: Hudson Takeover by M&T Bank Still Bedeviled by Compliance Issues
Despite apparent difficulty in meeting Fed requirements, M&T sticks with its January deadline.
NEW YORK (TheDeal) -- M&T Bank Corp.'s (MTB) - Get M&T Bank Corporation (MTB) Report ability to close its acquisition of Hudson City Bancorp (HCBK)  by the end of January is being called into question as the Buffalo, N.Y.-based bank holding company continues to set up programs for compliance with the Bank Secrecy Act and anti-money laundering rules that pass muster with the Federal Reserve Board.
M&T, however, has not indicated plans to extend the current termination of Jan. 31, 2014 and a company spokeswoman said the company is still working toward the Jan. 31 close. The deal was originally scheduled to close in August 2013 but the date was pushed back in April of this year because of the Fed's review.
Several analysts have questioned the length of M&T's efforts to set up a compliance program that meets with Fed approval. They are puzzled about why a major bank holding company is having setting up what is a staple requirement of any large banking organization.
"It's surprising that it's taken this long for the Fed to sign off," said Bert Ely.
Todd Hagerman, an analyst with the Sterne Agee Group Inc., in an otherwise positive note addressing the outlook for the deal, predicted it would close in the second quarter. A close that late in 2014 would require another extension of the termination date. Hagerman said recent declines in M&T shares due to the uncertainty present an opportunity and issued a buy recommendation on the stock. "Outstanding regulatory and renewed legal concerns, together with the uncertainty surrounding the announced [Hudson] acquisition, have weighed on M&T" but "we continue to believe the acquisition will likely close in 2Q14"
M&T entered into a $5.2 billion merger agreement with Hudson City in August 2012. The deal has been stalled since April because of the Fed's concerns about M&T's compliance program. M&T, which has aggressively pursued acquisitions, has not said in what operations those problems lie.
M&T entered a consent order with the Fed in June that laid out obligations for the bank's compliance programs.
Hagerman discounted the impact of separate ongoing investigations by the Securities and Exchange Commission and the Department of Justice into financial reporting and securities filing practices by Wilmington Trust Corp. before its acquisition by M&T. M&T has said that counsel for Wilmington Trust have discussed a possible resolution with SEC officials.
Hagerman said the SEC inquiry won't stand in the way of the Hudson deal. "The longstanding SEC investigation surrounding . . . Wilmington Trust is unlikely to adversely impact . . . regulatory approval" for the Hudson acquisition, he wrote. "We believe the legacy issues evident prior to MTB's acquisition of Wilmington remain manageable and are unlikely to affect an acquisition. Moreover, we are unaware of any regulatory precedent that would potentially derail the transaction."
On M&T's Oct. 17 earnings call, CFO Rene Jones said, "We have a lot of work left to do" to make sure the Fed accepts the reworked compliance program. He noted that the process involved building state of the art practices, rather than simply fixing a weakness in the system.
-- Written by Bill McConnell In Washington