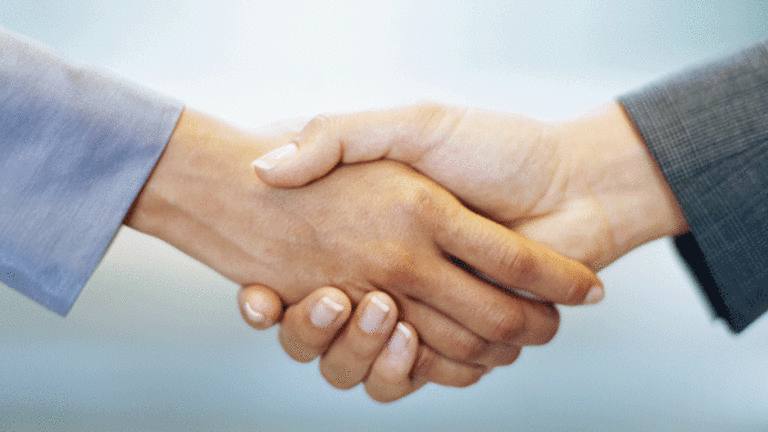 The Deal: Frontier Pilots on Board with Indigo Deal
Private equity firm is on track to close its $145 million acquisition after making progress on labor issues.
NEW YORK (The Deal) -- Indigo Partners' planned $145 million acquisition of Frontier Airlines appears on track to close as scheduled as the private equity firm, according to sources, has made steady progress working out some contentious issues with the airline's workers. 
Phoenix-based Indigo on Oct. 1 announced plans to acquire Frontier from Republic Airways Holdings (RJET) for $36 million in cash and $109 million in debt, but that deal was contingent on Indigo first resolving thorny equity rights issues with Frontier's flight attendants and pilots. Disagreements over redemption of those rights, which were granted to Frontier workers in 2011 in exchange for concessions, had delayed a deal for months prior to the announcement. 
Terms of the deal with Republic gave Indigo until the end of October to resolve those issues. Though the parties offered no comment on Tuesday, sources close to Frontier said that Indigo has a tentative deal in place with FAPA Invest, the fiduciary of the pilot equity interest, and expects to have the flight attendants on board to allow for a close. 
"A fair deal is in place," one source familiar with the pilot negotiations said. "Pilots are no longer an issue." 
All parties involved have been motivated to complete a deal. Republic and Frontier workers are eager to undo the company's 2009 purchase of Frontier out of bankruptcy protection, and Indigo hopes to continue to transform Frontier into a so-called ultra-low-cost carrier similar to one-time Indigo portfolio company Spirit Airlines (SAVE) - Get Spirit Airlines Inc. Report. 
But even if the dispute is resolved to allow for the deal to close, the equity rights grant figures to continue to be an issue at Frontier for some time. The International Brotherhood of Teamsters, the union representing pilots at Republic who won a 2011 election to represent Frontier fliers as well, has litigation pending arguing that the equity rights deal violated labor rules. 
The Teamsters have complained that the equity rights plan was negotiated just as the union was taking over representation of Frontier pilots, but the talks did not involve them. Craig Moffatt, president of the Teamsters local representing Republic pilots, called the Oct. 1 deal announcement "further proof that Republic Airways Holdings has violated labor laws in its dealings with the pilots" and vowed to fight on no matter who owns Frontier. 
A Teamster representative said Tuesday that the group has not had any communication with Indigo, Republic or Frontier about the matter in the last month. Frontier sources say the union has considered going to the U.S. District Court in Colorado, where litigation about the equity rights plan is pending, to try to prevent the Indigo deal from closing, but is more likely to instead add Indigo to the ongoing fight. 
"The problem is not the merger," one source said. "The problem exists no matter who owns Frontier."
By Lou Whiteman