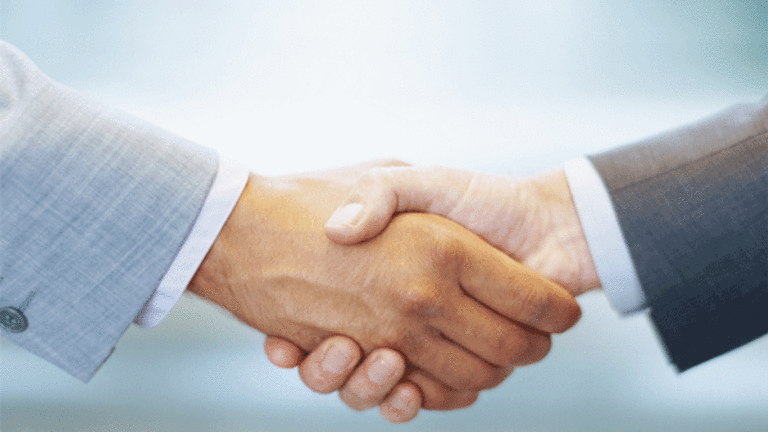 The Deal: Fortis Sparks $4.3B Offer for UNS Energy
Canadian utility wants to get in on expected growth in target's Southwest U.S. region.
Canadian utility wants to get in on expected growth in target's Southwest U.S. region.
NEW YORK (The Deal) -- Tucson, Ariz., utility UNS Energy Corp. (UNS) said after the markets closed Wednesday, Dec. 11, that it agreed to be acquired by Fortis Inc. for $4.3 billion, including debt, allowing the Canadian buyer expand further into the U.S.
The price includes $2.5 million in cash and $1.8 billion in debt. The $60.25 per share cash price works out to a 31% premium over UNS' closing price Wednesday of $45.84.
Tudor Pickering Holt & Co. Securities Inc. said the deal came in at an 18 price-to-earnings ratio for 2015, 25% higher than the regulated utility average of 14.4 times. Bond research firm CreditSights said the price worked out to 8.2 times EBITDA, higher than where UNS was trading at 7 times but just above where its peers trade at 8 times.
Fortis has arranged acquisition financing, which CreditSights expects will term out with a mixture of debt and equity and possibly allow it to keep its A-/AL debt ratings - although it notes management has said in the past it's comfortable with a one-notch downgrade.
In October Moody's Investors Services noted that UNS could be a takeover target as part of what's expected to be steady M&A activity in the sector given lower load growth, the desire to cut risk and costs and capital markets support. Among those the ratings service named as possible acquires were Pinnacle West Capital Corp., Vectren Corp., Cleco Corp., Empire District Electric Co. and Scana Corp. It also tagged Fortis as a possible buyer, along with Berkshire Hathaway Inc.'s MidAmerican Energy Holdings Co., Duke Energy Corp., Exelon Corp., Iberdrola SA, National Grid plc, Gaz Metro Inc. and Epcor Utilities Inc.
The southwestern U.S. in particular has become ripe for consolidation given the fragmentation of utilities in the area and its economic growth, analysts say. Witness Teco Energy Inc.'s $950 million acquisition of New Mexico Gas Co. and MidAmerican's $5.6 billion purchase of NV Energy Inc., both of which were announced in May.
Fortis said in a separate release that the deal diversifies it into a fast growing part of the U.S., where by 2018 jobs are expected to expand by 2.9%, retail sales by 5.1% and personal income by 6%, citing statistics from the University of Arizona Economic and Business Research Center.
"The acquisition of UNS Energy is consistent with our strategy of investing in high-quality regulated Canadian and U.S. utility assets," Fortis CEO and president Stan Marshall said in a statement, noting that the deal should be accretive to earnings per common share in the first year after closing excluding one-time acquisition-related costs. "The acquisition further mitigates business risk for Fortis by enhancing the geographic diversification of our businesses, resulting in no more than one-third of total assets being located in any one regulatory jurisdiction."
Fortis, based in St. John's, Newfoundland, serves 2.4 million customers through electric utilities in five Canadian provinces and two Caribbean countries, a natural gas company in British Columbia, Canada, and New York gas and electric utility Central Hudson Gas and Electric Corp., which it acquired in June 2013 for $1.5 billion.
Fortis said after the deal closes its assets will increase by 33.5% to $23.5 billion, 92% of which are regulated. Regulated assets in Canada will make up 55% of its assets and the U.S. 34%, and its consolidated rate base is expected to increase by $3 billion. It will have 3 million electricity and gas customers.
Fortis expects its pre-acquisition utility capital spending program through 2018 to reach $7.5 billion, which it hopes will allow utility rate base and hydroelectric generation investment to grow at a compound annual growth rate of 7%.
UNS said the deal would provide additional capital and new resources for its units, including Tucson Electric Power and UniSource Energy Services.
"Joining the Fortis family will provide UNS Energy with new financial strength, helping us maintain safe, reliable and affordable service for our utility customers as we address the capital-intensive challenges facing our industry," UNS chairman and CEO Paul Bonavia said in a statement.
Tucson Electric and UniSource will remain headquartered in Tucson under local control with current management and staffing levels with no planned changes to operations or rates, UNS said. Fortis has pledged to maintain or expand charitable giving, philanthropic partnerships and low-income assistance at both, UNS president and COO David Hutchens said in a statement, and Fortis' Marshall said that UNS' customers "will not pay for any costs related to the transaction."
"Fortis has built a successful track record of investing in fundamentally strong utilities that remain deeply engaged with the communities they serve," Hutchens said. "They proposed this partnership because they like the way we do business, not because they're looking to change it."
UNS expects its shareholders to vote on the transaction early next year. The deal must also clear regulators, including the Arizona Corporation Commission, the Federal Energy Regulatory Commission and Hart-Scott-Rodino, and is expected to be finalized before the end of next year.
In 2004, a $3 billion takeover of UNS - then named UniSource Energy Corp. - helmed by private equity firm Kohlberg Kravis Roberts & Co. LP, was undone when Arizona regulators nixed the deal.
CreditSights said UNS has mostly resolved its rate cases except for one, in which it requested a $7.5 million rate increase base d on a 10.5% return on equity and is currently awaiting final state approval of a settlement to raise rates by $3.2 million based on a 9.5% return on equity.
Fortis' Marshall said that UNS will be able to tap Fortis' operational, regulatory and financial expertise, enhancing its ability to "deliver safe, reliable, cost-effective energy service to its customers."
Fortis already agreed to inject $200 million into UNS at closing to strengthen its balance sheet and help fund its purchase of Unit 3 at the natural gas-fired Gila River Power Plant, which UNS said will reduce Tucson Electric's reliance on coal-fired power.
Fortis also said it will help UNS maintain its position as an industry leader in renewable energy through support for its investments in solar power systems. Tucson Electric and UniSource are already on track to meet or exceed Arizona's renewable energy standard, which requires utilities to increase their use of renewable energy each year until it represents 15% of their power in 2025.
UNS had assets of $4.3 billion and sales of $1.5 billion as of Sept. 30. Tucson Electric has 412,000 customers in southern Arizona while UniSource provides natural gas and electric service to 242,000 customers in northern and southern Arizona.
Lazard's George Bilicic, Frank Setian and Jonathan Mir advised UNS while Baker Botts LLP provided legal counsel, including Bill Lamb, Michael Didriksen, Don Lonczak, Matt Kuryla, Rob Fowler, Brendan Dignan, Brittany Uthoff, Brandon Essigman and Zach Craft. Todd Hixon was UNS' in-house counsel.
Scotiabank is advising Fortis and providing financing for the deal. White & Case LLP's John Reiss, Davies Ward Phillips & Vineberg LLP and Snell & Wilmer LLP are providing legal counsel.
Written by Claire Poole