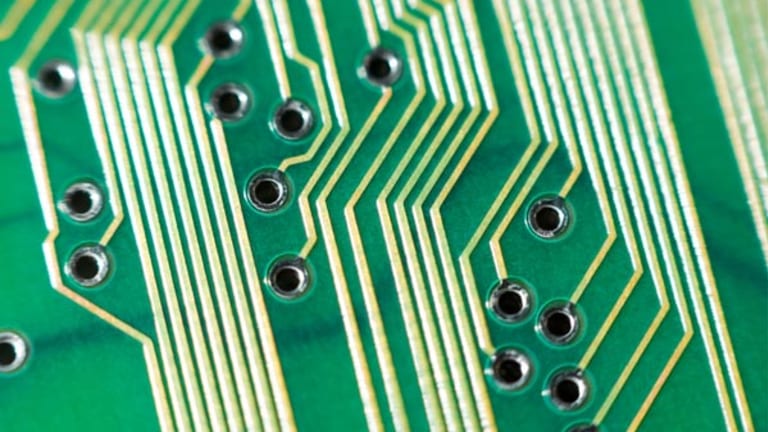 The Deal: Dish Hangs Up On Clearwire
Dish Network had dispiriting news for investors who bid Clearwire's shares above Sprint's $5 per share offer, after the bell on Wednesday.
NEW YORK (
) -
Dish Network Corp.
(DISH) - Get DISH Network Corporation Class A Report
had dispiriting news for investors who bid
Clearwire Corp.'s
(CLWR)
shares above
Sprint Nextel Corp.'s
(S) - Get SENTINELONE, INC. Report
$5 per share offer, after the bell on Wednesday, June 26.
Charlie Ergen's pay TV company withdrew its tender offer for the class A shares of the satellite broadband company. Dish had offered $4.40 per share, before Sprint raised its offer on June 20.
Clearwire closed at $5.09 before the news on Wednesday, suggesting that investors expected a higher offer from Dish. In after hours trading, Clearwire shares dropped 10 cents, or about 2%, to $4.99.
The Englewood, Colo., satellite operator said that Clearwire's recommendation that shareholders vote for Sprint's bid allows it to terminate the offer.
Ergen faced an inherent challenge in that Sprint already holds more than 50% of Clearwire's voting stock. Dish had conditioned its tender on receiving at least 25% of the shares.
Shareholders of Clearwire are set to vote on Sprint's offer on July 8.
Clearwire and its hoard of 2.5 Ghz spectrum appeal to
Softbank Corp.
, which is taking a 78% stake in Sprint for $21.6 billion.
Dish had challenged Softbank's bid for Sprint, but abandoned the effort on June 18, saying that the telecom had put restrictions on its ability to conduct due diligence.
Sprint shareholders approved the deal with Softbank on June 25.
There are still a number of options for Dish, which has made a significant investment in wireless spectrum in recent years but does not have an operating company.
The company could strike a deal with
T-Mobile USA Inc.
(TMUS) - Get T-Mobile US, Inc. Report
, which gained 62 cents, or 2.7%, to $23.64 Wednesday, but dropped 1 cent after hours.
Macquarie Capital
analyst Amy Yong has suggested that Dish could buy T-Mobile USA, spin off its legacy satellite TV business and fold its spectrum into the wireless operator.
An entity controlled by Ergen has made a $2 billion offer for assets held by bankrupt
Harbinger Capital Partners
portfolio company
LightSquared Inc.
, according to bankruptcy pleadings by a lender group. The lenders also said that negotiations had not proceeded, as LightSquared is pursuing financing that would fund its exit.
Other possibilities for Dish include a sale to
AT&T Inc.
or a merger with fellow satellite operator
DirecTV Group
(DTV)
.
Unlike cable operators or telecoms with pay TV services, Dish and DirecTV do not have broadband networks that can take advantage of the growth in online video and other content. Ergen has pursued mobile businesses or partnerships that could provide a wireless broadband connection. DirecTV has looked at online video service Hulu.
Sprint's takeout price is a substantial premium above the $2.90 per share that the carrier initially planned to offer for Clearwire. The company made a formal bid at $2.97 per share, and bids from Dish drove the price higher.
Written by Chris Nolter