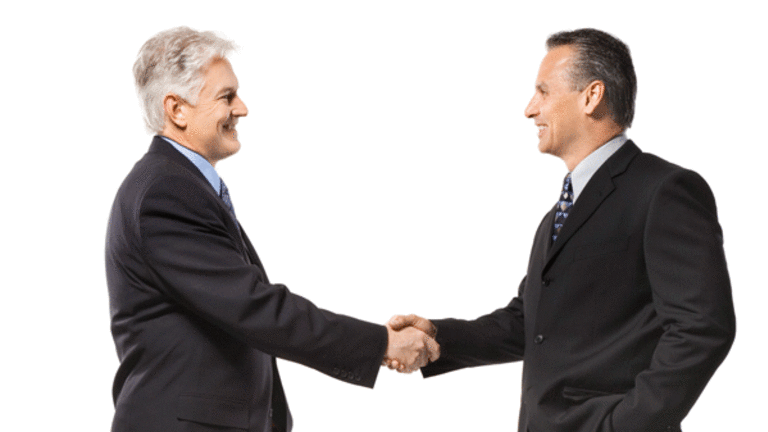 The Deal: Diageo to Buy Out Partner From Chinese Liquor JV
Diageo has received clearance to take sole ownership of baijiu maker Sichuan Chengdu Shuijingfang Group.
Diageo has received clearance to take sole ownership of baijiu maker Sichuan Chengdu Shuijingfang Group.
NEW YORK (
) -- Just over two years after
Diageo
(DEO) - Get Report
became one of the first Western controlling shareholders of a major Chinese brand, the London drinks company has received clearance to take sole ownership of the business, baijiu maker
Sichuan Chengdu Shuijingfang Group
.
Following clearance from the Sichuan government's Department of Commerce, Diageo will buy out the outstanding 47% of the joint venture from partner
Chengdu Yingsheng Investment Holding Co.
for 233 million U.K. pounds ($358 million). The joint venture will become a class of company known as a wholly foreign-owned enterprise and as a consequence Diageo's indirect interest in the affiliated Shanghai-listed entity,
Sichuan Shuijingfang
, will rise from 21.05% to 39.71%.
Diageo's stakebuilding in Shuijingfang began in 2007 and the company has patiently courted Chinese regulators in the interim, helped in 2011 by a trade mission to China by Prime Minister David Cameron. In April 2012, following its purchase of a majority stake in the JV behind the brand, Diageo made a regulator-mandated tender for 60.3% of the listed entity at below the prevailing price. As expected, it attracted virtually no takers and Diageo Asia Pacific president Gilbert Ghostine at the time called the tender outcome "the end of a journey" involving the baijiu, or white spirit, maker. However, partner Chengdu Yingsheng, whose shareholders are largely managers at the joint venture, later decided it was willing to sell up.
Specialist Chinese M&A advisory firm
Vermilion Partners
has advised Diageo on the series of transactions that culminated in Tuesday's agreement to take full ownership of Sichuan Chengdu Shuijingfang.
"With baijiu, Diageo was always willing to take a step-by-step approach," Vermilion partner and co-founder Edward Radcliffe said. "Obviously there were regulatory challenges because it is a culturally sensitive product. Secondly, they wanted to fully understand how the product is produced and marketed. It made sense to win the confidence of the local partner, prove they can add value in certain areas and take it from there."
Diageo, the world's largest drinks maker, has introduced the liquor to various international markets, putting into play its huge distribution network and expertise in packaging and marketing.
Diageo's Ghostine in a statement called Tuesday's approval "a milestone in the journey began with our partners six years ago."
"As the controlling shareholder in Shuijingfang, Diageo will continue to work with the senior Chinese management to build Shuijingfang into the leading international Bai Jiu brand. I have every confidence in the long-term future of the Bai Jiu category in China," he added.
Diageo is chasing growth from emerging markets. Earlier this month it became the largest shareholder in India's
United Spirits
. Other recent acquisitions have included companies in Brazil, Turkey and Vietnam. About 41% of Diageo's first-half net sales of close to 5.76 billion U.K. pounds ($8.84 billion) came from outside Europe and North America.
The Vermilion team assisting Diageo was led by Peter Batey and George Kang. Haiwen & Partners acted as legal adviser to Diageo.
HSBC
(HBC)
supplied banking transaction services.
By Laura Bond