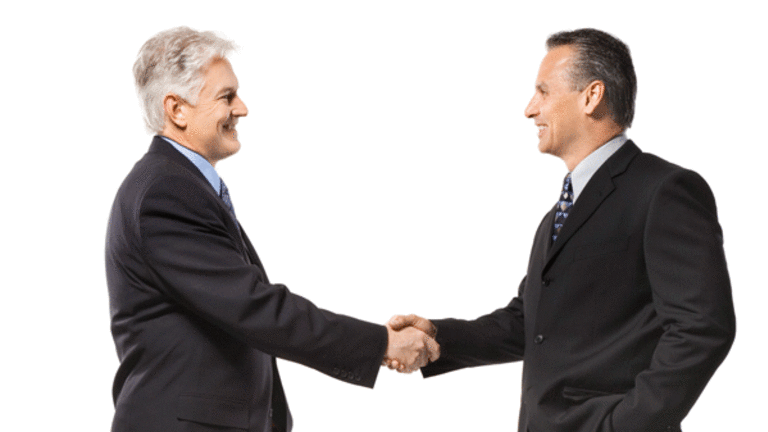 The Deal: Cooper Tire Calls Off Apollo Tyres Deal
Target says it is ready to go it alone, as it terminates $2.5 billion merger.
NEW YORK (The Deal) -- Cooper Tire & Rubber (CTB) - Get Cooper Tire & Rubber Company Report has officially called off its $2.5 billion merger, or $35 per share, with India's Apollo Tyres, the Findlay, Ohio-based tire maker announced Monday, Dec. 30.
The merger ran into trouble not long after it was agreed to in June, primarily over union labor negotiations, but also over financing concerns.
"It is time to move our business forward," said Cooper chairman and CEO Roy Armes in a statement. "While the strategic rationale for a business combination with Apollo is compelling, it is clear that the merger agreement both companies signed on June 12 will not be consummated by Apollo and we have been notified that financing for the transaction is no longer available."
Morgan Stanley, Deutsche Bank AG, Goldman Sachs Bank USA and Standard Chartered Bank originally had committed financing to the deal.
There was speculation that Apollo had been trying to reduce the share price on the deal, but Armes denied that was the case during a Monday morning conference call.
"Cooper never received a proposal from Apollo that includes reduced pricing," Armes said.
Earlier in the fall, Cooper filed a complaint in the Delaware Chancery Court claiming that Apollo was trying to stall closing the deal, including reaching an agreement with the United Steelworkers union. The Chancery Court ruled that Apollo hadn't breached the merger agreement, a ruling that was upheld on appeal.
Armes added in Monday's statement that Cooper will do just fine without the Apollo deal, noting that the company had a record operating profit in the first half of the year.
The CEO said the company's attention for now would be on its Cooper Chengshan (Shandong) Tire Co. joint venture in China. Cooper earlier complained that it did not have full access to the facilities in China or the financial information, since workers there went on strike opposing the merger.
"We went into this merger in a strong position and we exit this agreement remaining a strong company," Armes said during the call. He said he was not ruling out the possibility of looking for other acquisitions.
"While Cooper believes Apollo has breached the merger agreement and we will continue to pursue the legal steps necessary to protect the interests of our company and our stockholders, our focus will be squarely on our business and moving it forward," Armes concluded in a statement.
There is still the matter of breakup fees, including one for $50 million and a $112.5 million reverse termination fee. Armes said he didn't think Cooper owed anything, but he would leave it up to a court to decide.
Cooper opened 2.7% lower at $22.32 per share on Monday morning, giving it a market capitalization of about $1.5 billion.
-- Written by Demitri Diakantonis