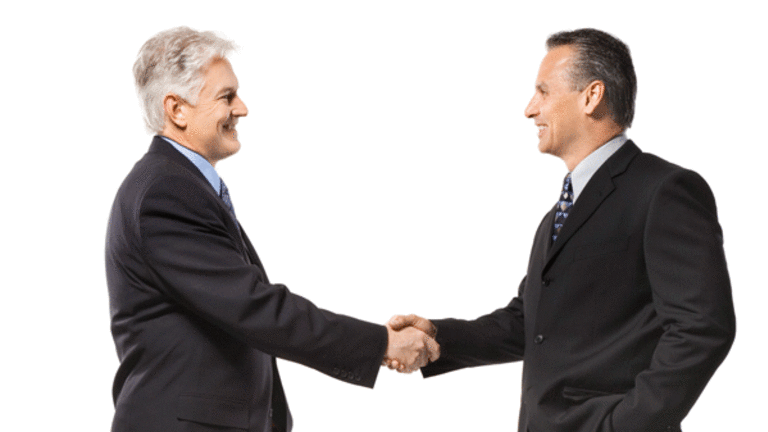 The Deal: Centerbridge, Oaktree Win Billabong Debt Deal
Investors elbow out previous financiers-of-choice Altamont and GSO Capital at the Australia surfing gear maker.
NEW YORK (
) --
Centerbridge Partners
and
Oaktree Capital Management
Thursday, Sept. 19, emerged as victors in a refinancing tussle at board sports clothing and equipment group
Billabong International
, elbowing out
Altamont Capital Partners
and
Blackstone Group's
(BX)
GSO Capital with a deal which will eventually land the successful investors up to 41% of the equity.
The partners, which hold most of Gold Coast, Australia-based Billabong's senior debt, forged a binding deal with Billabong, having sweetened the terms of a previous July proposal. Their victory follows a long series of abortive takeover attempts at Billabong, starting with a February 2012 proposal by
TPG Capital
. As bidders came and went, series of profit warnings undermined Billabong's negotiating position. Earlier this year Billabong started work on refinancing its debt instead and in July it struck a deal-in-principle with Altamont, a one-time late-stage bidder, and GSO Capital, initially snubbing a late approach from Centerbridge and Oaktree.
Read: US Airways/American Workers' Merger Blitz Is Unique, Expert Says
Billabong Chairman Ian Pollard said the Centerbridge/Oaktree package is "in the best interests of the Company, its shareholders, its employees and other key Billabong stakeholders, on both economic terms and in providing near term certainty."
"The proposal was significantly improved compared to the C/O Consortium's previously announced proposal and offered lower financial leverage and cheaper cost of funds with lower equity dilution than the Altamont proposal plus the ability for existing shareholders to participate alongside the C/O Consortium via the rights offering," he added in a statement.
Billabong shares closed up in Sydney A$0.025, or 5.6%, at A$47.50.
Read: JPMorgan Whale Fines for Dummies: An Explainer
The package includes an enlarged $360 million secured term loan priced at 11.9%, down from the 13.5% rate Centerbridge and Oaktree had previously proposed, with a six-year maturity instead of five years. It also includes a A$135 million ($128.2 million) equity issue to the partners at A$0.41 per Billabong share, alongside an expanded A$50 million rights issue to other Billabong shareholders priced at A$0.28. (Centerbridge and Oaktree will pay more per-share for their equity, while the rights issue stock will be priced lower, than in the investors' original proposal). The final element of the deal is the issue of 29.6 million options to Centerbridge and Oaktree to buy shares at A$0.50 apiece.
In a change of plan, former
Eddie Bauer Holdings
CEO Neil Fiske will become managing director and CEO of the company. Billabong, Altamont and GSO had previously arranged for former
Oakley
CEO Scott Olivet to take the helm. Though Centerbridge and Oaktree had earlier said they were happy to go along with the original plan for the chief executive, Olivet decided he didn't want to work with the new financiers.
Centerbridge's Jason Mozingo, a senior managing director, Oaktree managing director Matt Wilson and another director to be nominated by the two investors will join the Billabong board.
GE Capital
will remain in the mix, as envisaged under the Altamont/GSO proposal. GE Capital will provide an asset-based revolving credit facility of up to $140 million.
The new debt package will give Centerbridge and Oaktree between 33.9% and 40.8% of the equity, down from the 39.7% to 44.3% they had previously sought, whereas Altamont and GSO would have held 40.5% had their July outline agreement come to fruition.
Read: 5 Stocks Under $10 Set to Soar
Centerbridge and Oaktree had in August successfully appealed to Australia's Takeovers Panel to force Altamont, GSO and Blackstone to alter some aspects of their deal-in-principle, before the challenger-duo lodged a sweetened proposal of their own later that month.
Billabong will use some of the proceeds to immediately repay a $294 million bridge loan provided by Altamont and GSO, while up to $172 million of the stock issue proceeds will go toward cutting the new senior loan.
Billabong needs shareholder clearance at its annual investors' meeting in November for the equity placement with Centerbridge and Oaktree, for the issue of Billabong shares on the exercise of the options they have been granted and for an equity issue to Fiske as part of his contract.
Hedge fund Coastal Capital International, a 5% shareholder, had earlier this month said it would seek to oust the entire Billabong board apart from the founder and a founding team member.
Billabong said Thursday it had refused the hedge fund's request to hold a specially convened meeting before it had forged a debt financing agreement. Billabong said instead it wants to put the resolution to the November meeting instead.
Most of the elements of the July Altamont/GSO proposal had required binding documentation but Altamont will retain options over 42.3 million Billabong shares and one board seat as a legacy of that deal. It will lose its second board seat with the repayment of the bridge loan.
Billabong said in August that its full-year loss had almost tripled toA$859.5 million after it slashed the value of its eponymous brand and other labels.
Read: Blackberry Fails at the 'Vision Thing'
Billabong's legal team at Allens includes Alan Maxton, Guy Alexander and Vijay Cugati. Ropes & Gray's C. Todd Boes, Steven R. Rutkovsky, Alexander Zeltser, Elaine B. Murphy and Jason Freedman are advising Altamont.
Moelis & Co. and law firm Gilbert + Tobin are Centerbridge and Oaktree's advisers.
--
Written by Laura Board in New York