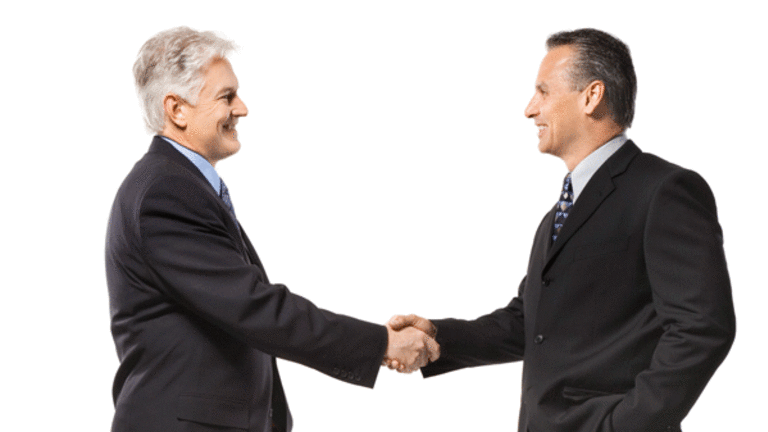 The Deal: AMR Confirmation Moves to Sept. 12
Hearing on reorganization plan shifts for second time, to Sept. 12, following antitrust lawsuit.
NEW YORK (The Deal) -- A New York judge has moved the confirmation hearing for AMR Corp.'s( AAMRQ) reorganization plan for the second time in as many weeks as the American Airlines parent prepares for a trial with the U.S. Department of Justice.
Judge Sean Lane of the U.S. Bankruptcy Court for the Southern District of New York in Manhattan on Thursday heard arguments in favor of the plan from counsel to the debtor, unsecured creditors and certain unions before deciding to adjourn the hearing to Sept. 12 to allow the parties to continue preparing for the DOJ suit. The plan is based on an $11 billion merger of AMR and
US Airways Group
(LCC)
.
Lane previously ordered parties in the case to submit briefs in support or against confirmation by Aug. 23.
"The brief satisfies that
confirmation is appropriate at this time," debtor counsel Stephen Karotkin of Weil, Gotshal & Manges LLP said.
"Moving the hearing would needlessly introduce an unwarranted element of uncertainty ... that is neither necessary nor productive to these cases," he added.
"You have the opportunity to quell that uncertainty," Karotkin told the judge.
The April 15 plan would pay secured creditors, administrative claims, priority tax claims and priority claims in full in cash.
Unsecured creditors would receive a pro rata share of new mandatorily convertible preferred stock, while US Airways shareholders would receive 28% of the diluted equity interests in the new company. The remaining 72% would be distributed to unsecured creditors, labor unions, certain employees and holders of AMR equity interests.
Lane approved the disclosure statement for the plan on June 4, and at least 88% of each class of creditors to cast votes on the plan accepted it.
The DoJ, however, filed a lawsuit against the merger on Aug. 13, casting uncertainty on the confirmation proceedings.
The Justice Department filed its own notice on Aug. 23 asserting that despite the suit it does not object to confirmation.
"The United States takes no position as to whether the debtors' plan should be confirmed now, notwithstanding the pendency of the antitrust suit and the attendant risk that a confirmed plan may not be able to become effective for a considerable time, if at all," the DOJ said in court papers.
Counsel to the official committee of unsecured creditors, John Butler Jr. of Skadden, Arps, Slate, Meagher & Flom LLP, said in court that the plan is "incredibly important and instructive. Our stakeholders knew exactly what they were voting on when they voted for this plan."
The DoJ looks to begin the antitrust trial on March 3, while AMR wants Nov. 12. Government attorneys noted that AMR is capable of emerging from Chapter 11 in solid financial shape without being acquired.
"American's restructuring efforts have been extraordinarily successful and have positioned the company to compete as a strong and vibrant standalone firm," the DOJ said in the filing.
AMR recently announced a $357 million net profit for the second quarter, the "best second-quarter result in company history." The net profit was a $262 million improvement over the same period last year.
AMR was the only major U.S. airline that had not sought Chapter 11 protection until Nov. 29, 2011, when it filed its petition. AMR blamed its bankruptcy on weak financial performance since 2009, which has left the Fort Worth-based company behind its major rivals, many of which restructured and emerged from bankruptcy before 2009.
AMR was hurt further by an uncertain economic outlook, volatile fuel prices, an uncompetitive cost structure and a diminishing financial condition, which had been the subject of industry analyst reports and the cause of speculation about a possible bankruptcy filing.
Thomas A. Roberts, Glenn D. West and Alfredo Pérez of Weil Gotshal are also debtor counsel.
Jones Day's Joe Sims and J. Bruce McDonald, Paul Hastings LLP's MJ Moltenbrey, Debevoise & Plimpton LLP and K&L Gates LLP are AMR's legal advisers. Rothschild's Christopher Lawrence, Homer Parkhill, Yusik Choi and Matt Chou are the airline's financial advisers.
Sims is representing AMR in the DOJ lawsuit.
A Barclays plc team including Josh Connor, Ben Metzger, Kristin Healy and Larry Hamdan joined with Jim Millstein of Millstein & Co. LLC to serve as financial advisers to US Airways. Latham & Watkins LLP's Peter F. Kerman, O'Melveny & Myers LLP, Cadwalader, Wickersham & Taft LLP and Dechert LLP's Paul T. Denis, Gorav Jindal and Rani Habash provide legal counsel to US Air.
O'Melveny antitrust litigator Richard Parker, a former director of the competition bureau at the Federal Trade Commission, is representing the airline in the DOJ lawsuit, along with Dechert partner Paul Denis.
A Skadden Arps team led by Butler and Jay Goffman and working with Togut, Segal & Segal LLP are counsel to the creditors' committee. Moelis & Co. LLC's William Derrough, Gregg Polle and Zul Jamal along with Mesirow Financial Holdings Inc. are financial advisers to the committee.
-- Written by Pat Holohan in New York