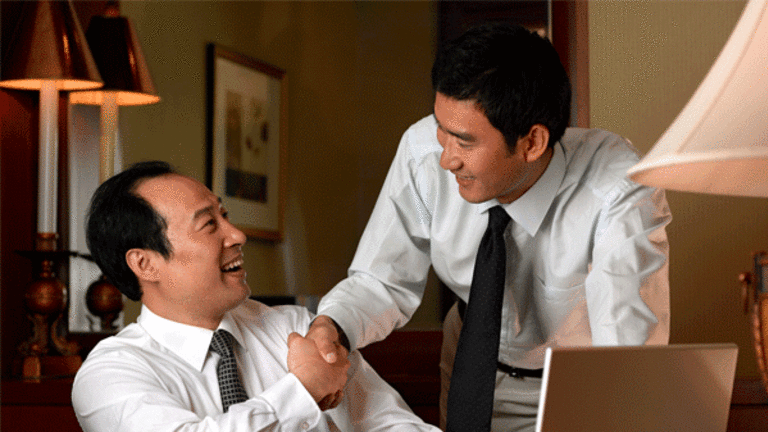 The Deal: American Airlines Profit Soars
AMR's record $292 million profit in July is a sign that the carrier can compete on its own even as it lobbies for a merger with US Airways.
NEW YORK (
) --The parent of
American Airlines
posted a record $292 million profit in July, a sign the bankrupt carrier is able to compete on its own even as it continues to lobby for a merger with
US Airways
(LCC)
.
AMR credited sales of $2.48 billion, up 6% from a year prior, for its strong monthly result, while also benefiting from labor costs down $74 million from July 2012, to $523 million. The company ended the period with $6.76 billion in cash and short-term investments, up by more than $1 billion over July 2012.
Fort Worth, Texas-based AMR in February agreed to emerge from Chapter 11 protection via an $11 billion merger with US Airways, but that exit path has been thrown into doubt following the Department of Justice's decision earlier this month to go to court to try to block the planned merger.
AMR is attempting a delicate balancing act, arguing both that it needs the deal with US Airways to compete long-term with larger rivals
United Continental Holdings
and
Delta Airlines
(DAL) - Get Delta Air Lines Inc. Report
while still assuring creditors and other constituents that it will be fine should the government prevail and ground the merger.
A meeting is set for Friday, Aug. 30, at the U.S. District Court for the District of Columbia to discuss when the DOJ's case against the airlines will go to trial.
The airlines are requesting the trial begin Nov. 12, three months earlier than the Feb. 10 start DOJ is said to prefer. When the judge schedules arguments could go a long way toward determining whether AMR can stay in bankruptcy until the issue is resolved or whether it will be forced to exit on its own and await resolution.
AMR chairman and CEO Tom Horton, who would step down as chief executive should the deal go through, in a letter to employees that accompanied the July results, emphasized the extent of AMR's court-assisted restructuring.
"We are completing one of the most successful turnarounds in aviation history," Horton said. "We are building a strong, competitive and profitable new American poised to lead again."
Horton said that the July profit, which totaled $352 million excluding reorganization expenses and other special items, is a record for the company and nearly equals the $357 million profit that the airline reported for the entire second quarter of 2013.
None of this talk means AMR intends to abandon the US Airways deal. Indeed, Horton in his letter said the airline is "standing strong together with US Airways to get this merger closed." But the company is clearly trying to communicate it is ready for any outcome.
--
Written by Lou Whiteman in New York