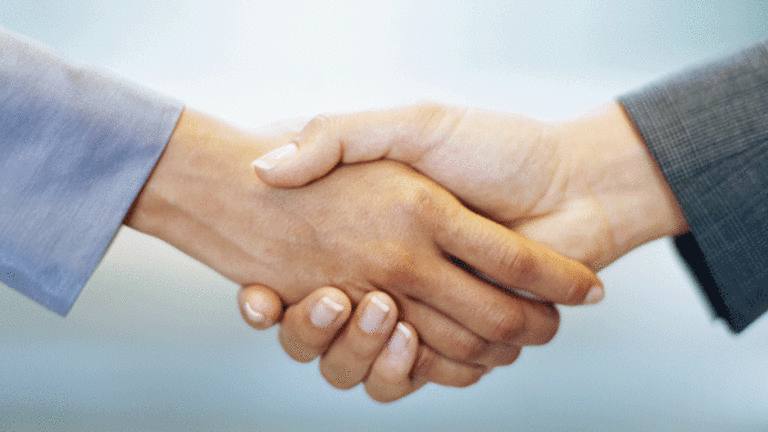 The Deal: America Movil Secures Financing for KPN Bid
The $9.6 billion offer faces opposition from a foundation holding preference shares in the Dutch telecom.
NEW YORK (
) -- Mexican phone company
América Móvil SAB de CV
(AMX) - Get Free Report
on Wednesday, Aug. 21, said it had lined up financing for its ¿7.2 billion ($9.6 billion) run at
Royal KPN NV
just as resistance builds to the target's effort to sell a key German unit.
With the financing now in place, América Móvil said it will Wednesday ask the Dutch securities regulator for permission to launch the unsolicited offer.
KPN has yet to make a recommendation to shareholders about the bid.
América Móvil, controlled by billionaire Carlos Slim, last year picked up 29.8% of KPN in an effort to diversify away from South America. It then made the offer for all of the company this summer just days after KPN agreed to sell its German
E-Plus
unit to América Móvil nemesis
Telefónica SA
, of Spain, for ¿6.1 billion.
América Móvil and Telefónica compete directly in South America and Telefónica previously thwarted the Mexican company's efforts to buy into
Telecom Italia
SpA, in which Telefónica holds a minority stake.
Slim is reportedly concerned about the E-Plus sale because it will leave KPN focused on Benelux. He's perceived to be using his KPN takeover offer to either kybosh the agreement or squeeze more money from his Spanish rival.
Publicly, América Móvil has made no comment on the agreement and has said it will wait until KPN asks for investor input.
KPN on Wednesday said it would do exactly that on Oct. 2, when it holds an extraordinary shareholder meeting to vote on the proposal.
The deal faces considerable resistance even without Slim's disapproval.
Germany's telecommunications and competition regulators have both said they would take a hard look at Telefónica's plans to buy E-Plus and merge it with its own German O2 division. The watchdogs fret that eliminating one of only four cellular companies in Europe's biggest economy would hurt competition.
"It's obvious that this kind of merger would have a significant impact on competition and every detail must be reviewed carefully," said Andreas Mundt, head of Germany's Bundeskartellamt competition regulator, in a Wednesday interview with the Frankfurter Allgemeine Zeitung.
The telecommunications watchdog has also warned that E-Plus' frequency licenses stipulated that it remain independent.
Meanwhile, there may also be some resistance to Slim's ¿2.40-per-share offer for KPN itself. A foundation that essentially serves as a poison pill and was founded to safeguard KPN has said it's "concerned" about the bid.
The foundation, formally known as Stichting Preferente Aandelen B KPN, or Foundation Preference Shares B KPN, has an option to force KPN to issue it new shares equivalent to its current share capital minus one share.
KPN shares rose 2.4%, or ¿0.053, to ¿2.284 in early Amsterdam trading.
--Written by Andrew Bulkeley