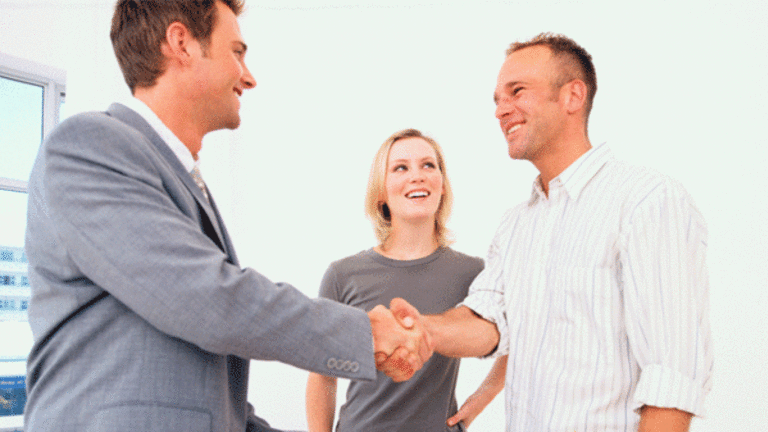 The Deal: Air France-KLM Stalls Over New Alitalia Investment
The future of the Anglo-Dutch airline's existing 50% stake in the struggling carrier hangs in the balance.
NEW YORK (
) -- Italy's government has invited
Air France-KLM
to increase its stake in struggling carrier
Alitalia SpA
but the Franco-Dutch airline isn't exactly jumping on board, insisting that it needs time and more information before making a decision.
Executives of Air France-KLM on Monday, Sept. 23, discussed increasing a 25% stake, as part of a planned fundraising by Alitalia, but postponed a decision ahead of a series of meetings that are likely to determine whether Europe's No. 3 airline by market capitalization will increase its stake to 50% or possibly abandon the Italian carrier.
"The board considered it vital to hear the information that Alitalia's executive management should provide at a forthcoming meeting of the Italian company's board of directors," Air France-KLM said. Alitalia's board and its advisers are due to meet on Thursday, Sept. 26, the same day that Italian and French transport ministers are scheduled to discuss Alitalia.
Alitalia wants to raise €300 million ($405 million) of new funds to pay operating costs and underwrite a restructuring plan that is targeting a return to profitability by 2016. Air France-KLM will have to take part in that fundraising if it is to maintain or increase its 25% stake, acquired in 2009 for €323 million after Italian politicians blocked a bid for a 49% stake.
Italy appears to favor a new investment by the Paris-based carrier. "I am waiting an increase in the role of Air France," Italy's Transport minister Maurizio Lupi said earlier this week. "I have no objections."
Air France-KLM's caution is understandable. Alitalia has failed to make a profit since it emerged from bankruptcy in January 2009 despite dismissing about half its workforce and abandoning a host of low profit and unprofitable routes. That retreat has allowed low cost airlines to grab domestic market share and Europe's No. 2 airline,
Deutsche Lufthansa AG
, to expand international flights into and out of Italy.
Rome-based Alitalia lost €157 million in the first quarter on sales of €729 million. It has net debt of €1.02 billion.
Its shares could be roiled by selling from October 28, when shareholders are released from a lockup period dating back to the carrier's bankruptcy. In February Alitalia tried to raise €150 million through a convertible bond sale but ended with just €95 million after some shareholders failed to support the fundraising.
Air France-KLM has its own woes. The company said in July that it expects this year to post a first annual profit in three years but warned that its recovery was fragile and would be underlined by cost and job cuts. The airline has been through three CEOs since the then-head Pierre-Henri Gourgeon bought the Alitalia stake. Alexandre de Juniac took over as CEO in July this year, replacing Jean-Cyril Spinetta, who retired at age 70, in line with company statutes.
Shares in Air France-KLM traded Tuesday at €6.92, marginally higher than their Monday close. The company has gained 40% in the past year and has a market capitalization of €2.05 billion.
Written by Paul Whitfield