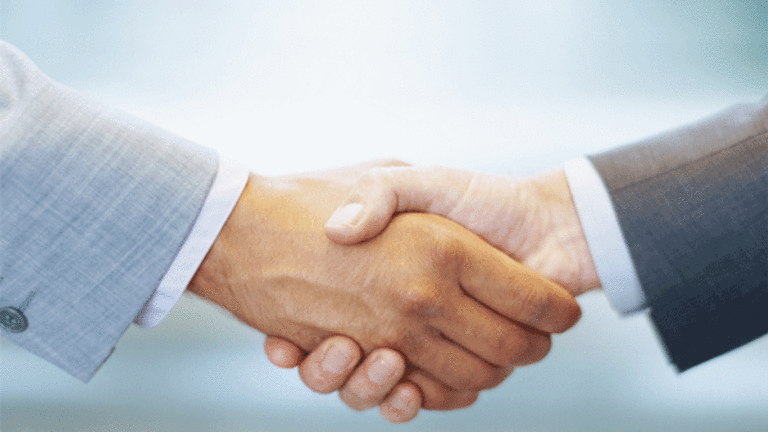 Textron to Expand Aviation Unit Buys Beechcraft: The Deal
Transaction comes less than a year after the former Hawker Beechcraft exited Chapter 11 protection.
NEW YORK (TheStreet) -- Industrial conglomerate Textron TXT is wagering $1.4 billion cash on the expansion of its general aviation business with a deal to buy the parent company of Beechcraft Corp.
Textron, of Providence, R.I., said it will use available cash and raise up to $1.1 billion of new debt to help finance the acquisition of Beech Holdings LLC and repay an unspecified amount of working capital debt at the target. The deal comes 10 months after Wichita, Kan.-based Beechcraft, previously called Hawker Beechcraft Inc., emerged from Chapter 11 protection.
The target expects 2013 revenue of $1.8 billion, which it derives from making aircraft including the King Air, Baron and Bonanza and providing after-sales services. Textron makes Bell helicopters and Cessna business jets.
"The acquisition of Beechcraft is a tremendous opportunity to extend our general aviation business," said Textron Chairman and CEO Scott C. Donnelly in a statement. "The iconic King Air product line perfectly complements our Caravan and Citation jet line-up and our combined global service network will deliver the superior level of services expected by our Cessna, Beechcraft and Hawker customers."
Beechcraft said the requisite level of Beech Holdings LLC shareholders have already signed up to the sale, which still requires regulatory clearances.
The agreement restricts Beech Holdings' ability to evaluate rival offers and if it ends up agreeing to an unsolicited, higher takeover proposal, it would have to pay Textron a $48 million breakup fee.
Beechcraft is led by CEO Bill Boisture. The company left Chapter 11 protection in February with $600 million in exit financing, including a $425 million term loan and a $175 million revolving facility.
The reorganization wiped out equity interests and handed the company to creditors including Centerbridge Partners LP, Sankaty Advisors LLC and Angelo, Gordon & Co. Goldman Sachs Capital Partners and Canada's Onex Corp. had owned most of Hawker when it filed for Chapter 11, having each acquired 49% of the company in March 2007 in a deal valued at about $3.2 billion.
Beechcraft held abortive talks to sell itself to China's Superior Aviation Beijing Co. Ltd. for $1.79 billion during the Chapter 11 process.
The sale to Textron is expected to close during the first half.
A Kirkland & Ellis LLP team including Sarkis Jebejian, David Feirstein , David Fox, and Laura Sullivan provided legal advice to Beechcraft, whose financial advice came from Credit Suisse Group's Steve Oxman and colleagues and Morgan Stanley.
Textron's legal advisers included Shearman & Sterling LLP's Peter Lyons and Robert Katz.
Its financial adviser is JPMorgan & Co.
Credit Suisse and JPMorgan had organized Beechcraft's Chapter 11 exit financing and Kirkland & Ellis had provided legal counsel on its restructuring.
David Marcus contributed to this report

--By Laura Board