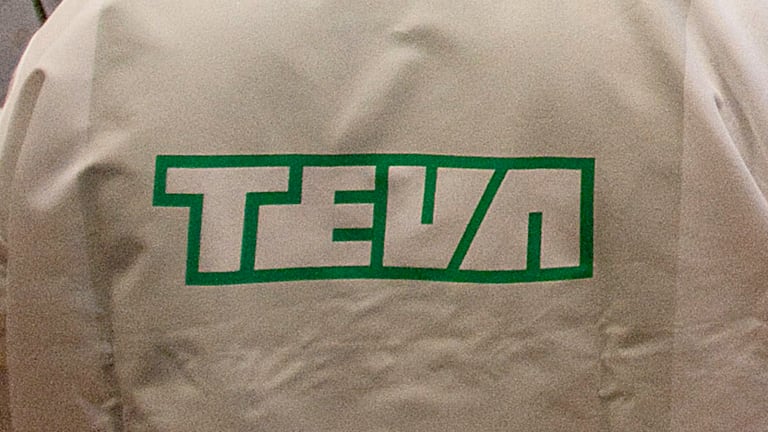 Publish date:
Teva Makes $40.1B Bid for Generic-Drug Rival Mylan, Proving Rumors Right
Israeli generic-drug giant Teva announces it aims to acquire competitor Mylan for $82 per share, or $40.1 billion.
Israeli generic-drug giant Teva announces it aims to acquire competitor Mylan for $82 per share, or $40.1 billion.
NEW YORK (The Deal) -- Israeli generics pharmaceutical giant Teva Pharmaceutical (TEVA) - Get Teva Pharmaceutical Industries Limited Sponsored ADR Report announced on Tuesday that it aims to acquire competitor Mylan (MYL) - Get Mylan N.V. (MYL) Report for $82 per share, or $40.1 billion.
The hostile takeover bid has been anticipated for some time, but acquisition rumors reached a fever pitch when Mylan announced its proposal to acquire Perrigo for $29 billion in early April. So much so that Mylan felt compelled to issue a press release on Monday -- brought on by persistent press speculation -- that a combination with Teva would be "without sound industrial logic."
A statement by Israel-based Teva asserted that a tie-up between Teva and Mylan would create a portfolio with a combined pipeline of 400 pending drug applications with the FDA and more than 80 first-to-file patent rights in the U.S. Teva also finds Mylan's ophthalmic products, soft gel caps, topical inhalant technologies, biosimilars and injectables, among others, attractive fits for its portfolio. The two companies together would have a $10 billion specialty pharma business.
Teva noted in a press release that the tie-up is expected to be consummated by year-end 2015.
The generics space is a rapidly consolidating area, and The Deal previously reported that while a combination of Teva and Mylan would help the buyer gain pricing power and create the world's largest generics company, it may face antitrust issues that would lead to multiple divestitures, because both companies play in the same space.
Mylan CEO Robert Coury echoed these sentiments in his statement Monday noting that the company does not think a deal would gain antitrust approval, adding "Mylan is fully committed to its stand-alone strategy, including its proposal to acquire Perrigo, and today's speculation has no impact whatsoever on this strategy." Mylan has yet to comment on the formal offer by its competitor.
Mylan's bid was seen by many industry watchers as a defensive move against Teva, which is highly active on the acquisition trail and is said to have been eyeing Mylan for some time. Perrigo specializes in the development, manufacturing and distribution of over-the-counter generic prescription drugs as well as products such as nutritional and dietary supplements.
According to information provided by Jefferies & Co. analyst David Steinberg, Teva controls over 12% of the generics market, while Mylan has 8% and pharma player Actavis around 7%. Outside of these large players, there are very few targets left in the specialty pharmaceutical space. As The Deal previously reported, the number of public companies in the space has shrunk from 27 six years ago to 11 today.
Shares of Mylan, which boasts a hefty $33.3 billion market cap, were trading around $74.30 following the announcement.
Should the acquisition go through, the combined company would generate cash flow from operations of more than $6 billion, revenues of more than $60 billion and EBITDA of more than $10 billion by 2016. Teva also believes the combined companies would be accretive to non-GAAP EPS, with accretion in the mid-teens the first year.
Mylan has been active in making acquisitions in the space. Earlier this year it purchased Mumbai, India-based Famy Care  generics female health business for $750 million. It also received approval from the European Commission in January for a $5.3 billion stock deal for Abbott Laboratories' (ABT) - Get Abbott Laboratories Report developed markets generic business, completing an inversion. Mylan is based in the U.K, but incorporated in the Netherlands. More recently Teva purchased deuterium-based therapies specialist Auspex Pharmaceuticals (ASPX) .
Teva, which has grown rapidly through acquisitions, has made a number of purchases during the past year that have boosted its market cap. In 2011 it beat out Valeant Pharmaceuticals (VRX) to purchase Cephalon for $6.8 billion. In 2010 it purchased Ratiopharm for $4.8 billion.
Read more from: