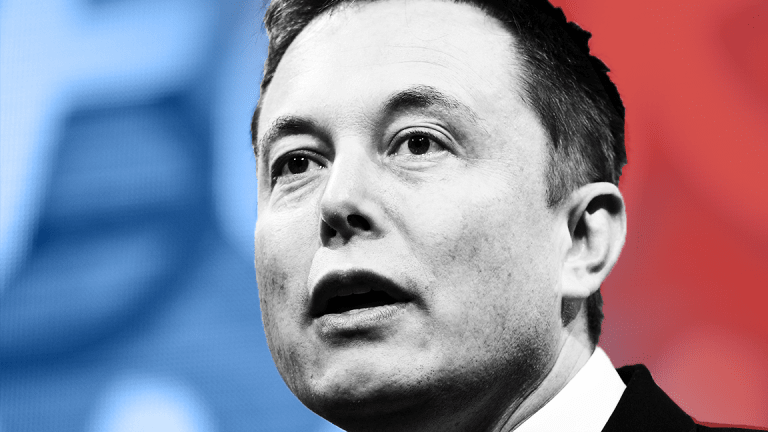 Tesla Shares Tank Again as Moody's Downgrades Debt
On the heels of a federal safety investigation, the ratings agency drops Tesla a notch to B3 because of looming maturities.
The clock is ticking for electric vehicle giant Tesla Inc. (TSLA) - Get Tesla Inc Report
On Tuesday afternoon, debt rating agency Moody's dropped Tesla's corporate family rating a full notch from B2 to B3, suggesting that Elon Musk's company will have to raise more than $2 billion. The downgrade follows news that the U.S. National Transportation Safety Board will investigate a fatal crash of a Tesla vehicle in California last week.
Editor's note: This article was originally published by The Deal, a sister publication of TheStreet that offers sophisticated insight and analysis on all types of deals, from inception to integration. Click here for a free trial.
Tesla shares fell before the open on Wednesday and were down almost 8% to $257.26 by the afternoon, on the heels of an 8.2% drop on Tuesday.
"Tesla's ratings reflect the significant shortfall in the production rate of the company's Model 3 electric vehicle," Moody's analyst Bruce Clark wrote, noting that Tesla's fourth-quarter production of 2,425 Model 3s is well below its prior target of 5,000 per week.
The company faces a $230 million maturity of convertible bonds in November and another $920 million in March 2019. The company had $3.4 billion in cash and liquid securities at the end of 2017, Moody's noted, and can draw on a $1.9 billion facility.
Tesla's prospects would improve if it can reach targets of 2,500 Model 3s per week by the end of March and 5,000 per week by mid-year, according to Moody's.
Despite the setbacks, Musk does have some factors working in his favor.
"Tesla continues to benefit from solid market acceptance of Models S and X, which collectively hold over a third of the U.S. luxury market," Moody's noted, while deposits for new vehicles are strong.
Subscribe to our Youtube Channel for extended interviews, Cramer Replays, feature content, and more!