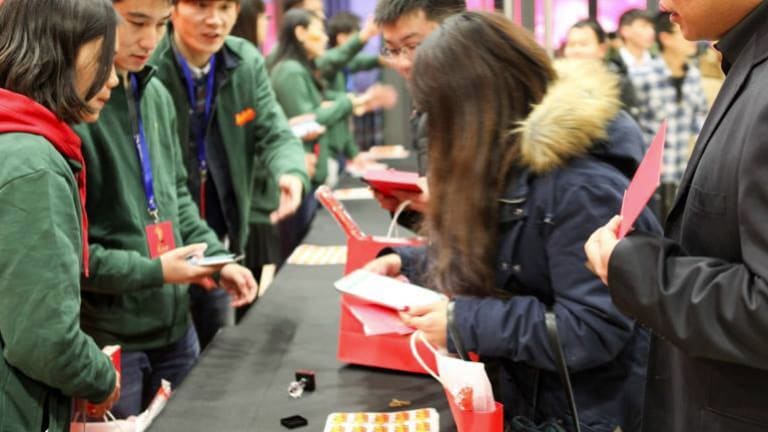 Telstra Connects with Cable Network Operator Pacnet for $697 Million
Financial investors including Ashmore Investment, Spinnaker Capital and Clearwater Capital strike a deal with the Australian telecom on their third attempt to sell the business.
Australian telecom Telstra Corp. Ltd. on Tuesday, Dec. 23, agreed to buy Asian undersea cable and Internet infrastructure operator Pacnet Ltd. for $697 million in cash and debt to continue its Asian expansion.
Melbourne-based Telstra said the deal includes the assumption of about $400 million in debt as it buys Pacnet from financial investors including Ashmore Investment Management, Spinnaker Capital and Clearwater Capital Partners.
"The enterprise services market is evolving rapidly and pacnet will strengthen our networks; data centres and submarine network as well as boosting our service offerings and people capabilities," said Telstra CEO David Thodey in a statement.
Telstra is working to hand over the Australian fixed-line network that is a legacy of its former monopoly on phone services. The government hopes to spur competition and improve Internet service by building and leasing a nationwide, fiber-optic network using Telstra's network, which was valued at A$11 billion ($7.3 billion) in a Dec. 14 agreement with the government.
Pacnet will give Telstra access to a number of undersea cables carrying data and voice traffic throughout Asia and to the U.S. The deal will also give it Pacnet's Internet routing centers in 61 Asian cities as well as a handful in the U.S. and Europe. Telstra will also gain the right to provide Internet services to every province in China through the target's PBS venture.
Last year Pacnet, with headquarters in both Hong Kong and Singapore, had sales of $472 million and Ebitda of $11 million.
Pacnet's owners put the company up for sale early this summer and Telstra disclosed talks earlier this month. The auction also attracted China's Citic Telecom International Holdings Ltd. but the sellers failed to reach their reported asking price of $1 billion including debt.
The third time appears to be a charm for owners Ashmore, Spinnaker and Clearwater Capital. The consortium two years ago agreed to sell Pacnet to state-controlled PT Telekomunikasi Indonesia Tbk for $1 billion but the buyer backed out at the last minute. In 2010 the group also attempted an initial public offering but found only tepid interest.
The financial investors formed Pacnet in 2008 by merging their Asia Netcom Corp Ltd. Asian undersea cable company with Asian Internet provider Pacific Internet Ltd. The investors bought Asia Netcom from China Netcom Group Corp. (Hong Kong) Ltd. in 2006 for $168.8 million. They then took Pacific Internet private in 2008 for about $130 million.
Tuesday's agreement caps a year of dealmaking for Telstra. In January the company agreed to sell a 70% state in its directories business to Los Angeles-based buyout shop Platinum Equity LLC for A$454 million ($369.1 million). In May Telstra sold its 76% stake in Hong Kong mobile phone operation CSL New World Mobility Ltd. to Richard Li's HKT Group Holdings Ltd. for A$2 billion.
Telstra shares closed A$0.04 lower Tuesday at A$5.95.
Read more
: