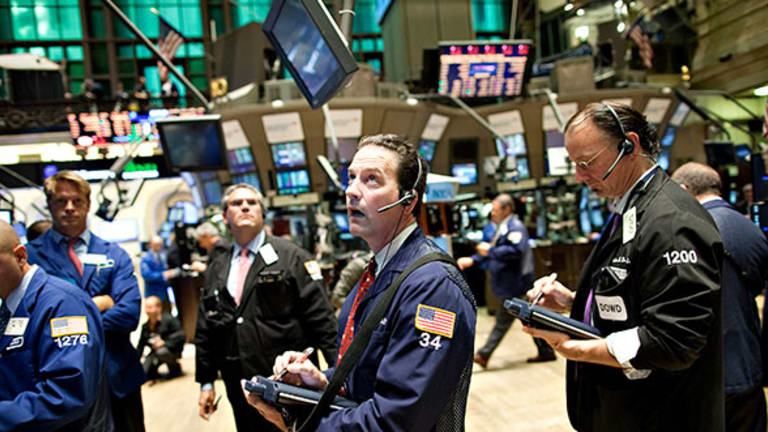 TeleCommunication Systems' Ideal Option Could Be Piecemeal Sale
The board of the wireless communications technology provider has established a special committee to explore strategic alternatives.
NEW YORK (The Deal) -- As TeleCommunication Systems (TSYS) explores strategic options, industry observers said a piecemeal sale may be the best option for the wireless communications technology provider that has been facing an unhappy shareholder base.
Annapolis, Md.-based TeleCommunication Systems announced Monday after the markets closed that its board has established a special committee to explore strategic alternatives. The committee has tapped Lazard as its financial adviser and has retained an independent legal adviser.
Michael Richter and Michael Murray of Lazard are providing financial advice to TeleCommunication, The Deal has learned. The company, which did not distinguish in the announcement whether it was considering a sale, noted that no timetable has been set for the review and no guarantee that the review will result in a transaction.
Shares of TeleCommunication closed at $3.70, up nearly 11% Tuesday, giving the company a market capitalization of about $230.3 million. Shares of the company are up about nearly 19% for the year to date.
"They've struggled for a long time. Their growth margins profile is very, very low," said William Blair & Co. analyst Dmitry Netis. "To find a buyer is going to be difficult unless it's a piecemeal sale."
For instance, TeleCommunication's E911 business is a "good piece of revenue" that strategics such as West Corp. (WSTC) could be interested in, Netis explained. E911, also known as Enhanced 911, is a system that connects emergency callers with resources.
"They're a very patient acquirer. With that being said, they do acquire a ton of companies," he said of Omaha-based West with a $2.6 billion market capitalization.
"This company hasn't been awfully expensive. That presents a good opportunity for somebody who wants to come in and buy it piecemeal," Netis added.
While TeleCommunication is largely based on managing E911, its satellite assets could draw interest from Comtech Telecommunications (CMTL) - Get Comtech Telecommunications Corp. Report and Globecomm Systems, said an industry source who asked for anonymity.

Comtech Telecommunications itself went through a strategic review last year and decided to stay independent while private equity firm Wasserstein & Co. took Globecomm private in 2013.
Glenn Mattson, an analyst at Ladenburg Thalmann & Co., agreed that a breakup of the TeleCommunication Systems business is a more likely scenario than a whole sale should TeleCommunication decide to pursue a transaction from this review.
TeleCommunication's three main segments -- defense, cyber security and E911 -- would all garner interest from different buyers, he said, adding that it is difficult to tell what the outcome of the review process will be.
"It's likely efforts of those independent directors," Mattson said of the launch of the review, referring to TeleCommunication's recent shuffle of the board following pressure from activist investor Becker Drapkin Management LP.
Dallas-based Becker Drapkin revealed in November a 4.8% stake in the company, noting that it may nominate or recommend board candidates.
In January, the shareholder and TeleCommunication reached an agreement to expand the board from eight to nine members and appoint two of three candidates submitted by Becker Drapkin when one incumbent resigns from the board. Two months later, TeleCommunication's COO and executive vice president Richard Young resigned from the board, which added Don Bell III and Michael Madon.
Meanwhile, TeleCommunication has been a target of activist shareholders, including Cannell Capital.
"Becker Drapkin brought another level of discussions. The business is going a little better in a lot of ways," Ladenburg Thalmann's Mattson said. "The management firmly believes that the business will converge over time. And part of the reason why [the stock] trades at a discount is the market wants to wait and see more proof on that front."

Still, a source close to TeleCommunication explained that the shareholder base had been angry with the incumbent board about its acquisition decisions and business execution.
"I believe that the incumbent board of the company was uniquely unpopular," said the source, who asked for anonymity, adding that the shareholder base supports the new directors of TeleCommunication. That person went on to say investors believe the directors pressured the company to launch the process and are happy with the start of the review.
TeleCommunication reported first-quarter earnings May 1, with net income of $295,000 on $81.9 million in total revenue, compared with a net loss of $477,000 on $85.1 million in revenue for the same period a year earlier.
Officials with Becker Drapkin and Comtech declined to comment. Those with TeleCommunication, West and Globecomm did not return requests for comment Tuesday.
Read more from: